Description
Newest water aerobics equipment. Transform ordinary exercises in the pool to elliptical  training underwater.
Universal and easy-to-use aqua fitness equipment for exercises in the pool combining the advantages of rowing, cross country skiing, stepper and elliptical trainer.
Exercises for AQUASHAPE Elliptical involved to work all the muscles of the body. In fact, it is about 80% of the muscles that are involved in the exercise. The secret lies in an elliptical motion underwater is not putting pressure on the joints, minimizing the potential for injury.
DISCOVER A NEW TYPE OF FITNESS
DISCOVER A NEW TYPE OF FITNESS
Aquashape Elliptical provides a complete muscle cardio workout with two options to exercise. One is general exercise from a central steering and the second for a more intensive effort, thanks to the shuttle handles
AJUSTING RESISTANCE AND PITCH
This aquatic fitness device offers the user running at different angles for optimal leg work. Resistance adjustment is obtained without the need to interrupt your workout. Additional transport wheels and low weight of this aquatic equipment make movement inside the pool and usage is very easy.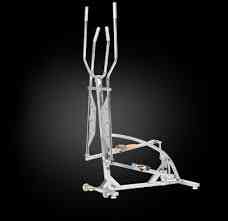 ADVANCED SOLUTION
ADVANCED SOLUTION
Special foam-covered pedals for use on barefoot along with adjustable ligaments make water exercise more comfortable for client. Pedaling system based on waterproof ball-bearing, so that we get smooth movement and an appropriate angle of the pedal.
3 YEARS WARRANTY
AQUASHAPE ELLIPTICAL comes with 3-years warranty on all metal parts and a 6 months warranty on wear foam parts. Best aqua fitness equipment on market
Related products

Aquabike Aquashape 4
Ask special price
Aquashape AquaBike 5
Ask special price