Unique technologies inside
The Ingenious Technology of the Zero gravity vacuum treadmill
The Infrastar creates a negative vacuum resistance as it draws out all of the air from the capsule. Vacuum resistance is one of the most effective methods to reduce cellulite in your problem areas. The vacuum resistance also improves blood and lymphatic circulation in those areas to accelerate healing in sports rehabilitation.
Infrared

Lights Cells Rejuvenation
The infared light therapy and the vacuum resistance therapy improves the oxygen supply of the cells. Their metabolism is intensified, helping the regeneration of skin, muscles, and boosts the lymphatic system. The infared lamps heat the body which significantly increases sweating, removed residual water, and toxins.
Cryotherapy Recovery Exercises
This unique bike which combines hot and cold temperature exercises for incredible recovery results. The Cryonick technology incorporated in the Infrastar let's you pedal in cold temperatures to accelerate healing.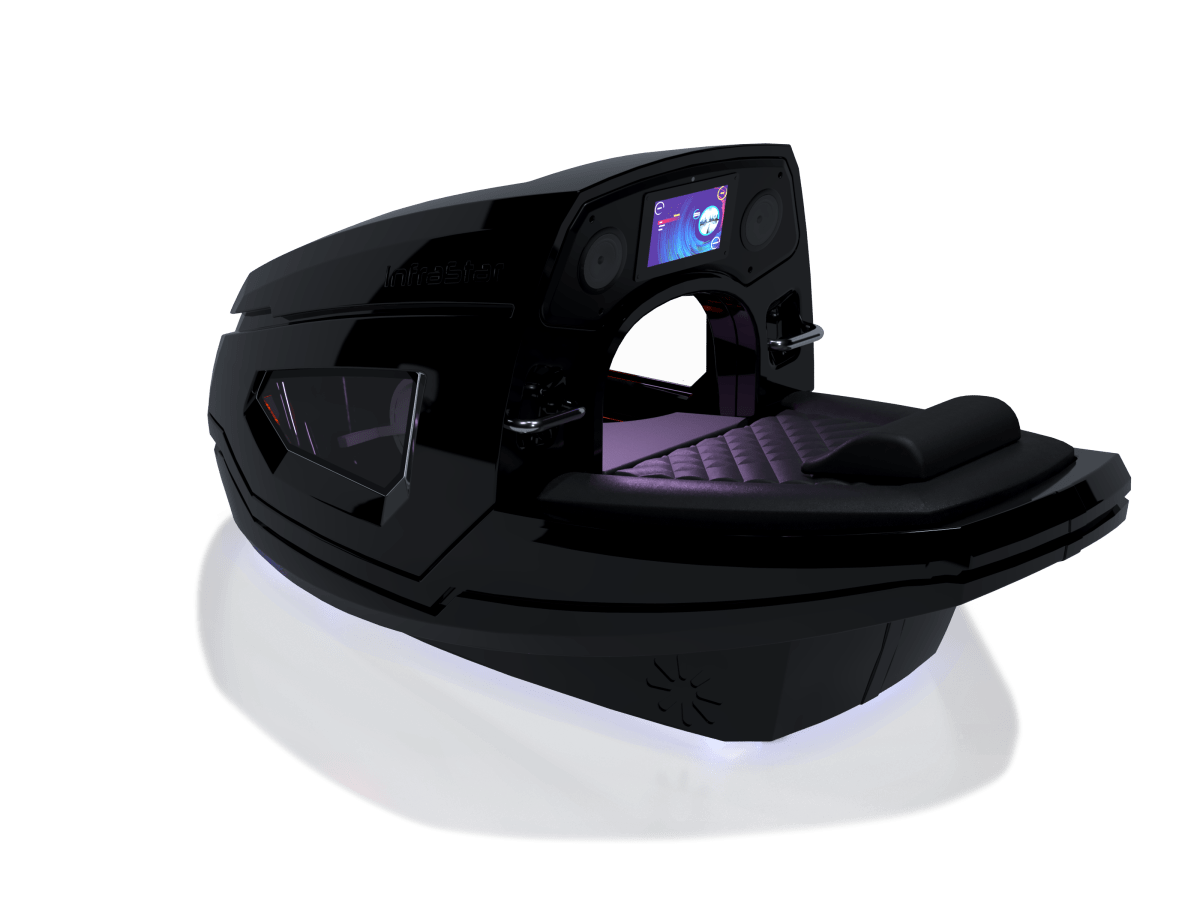 Body Shaping effect and Detoxification
The Infrastar bike combines fitness tools that uses the most revolutionary and effective technologies. The body shaping effect of exercise is raised to a higher level. Specialized features are combined all in one capsule for body shaping and detoxification. These features significantly improve the results of weight loss exercises.
Success of the Infrastar features
The vacuum loosens the tissue, while contracting the blood vessels to give the cells more oxygen and nutrients. Due to the vasoconstriction, one's performance increases, and the body consumes more oxygen. The cells become loadable and one burns more calories than a regular exercise bike.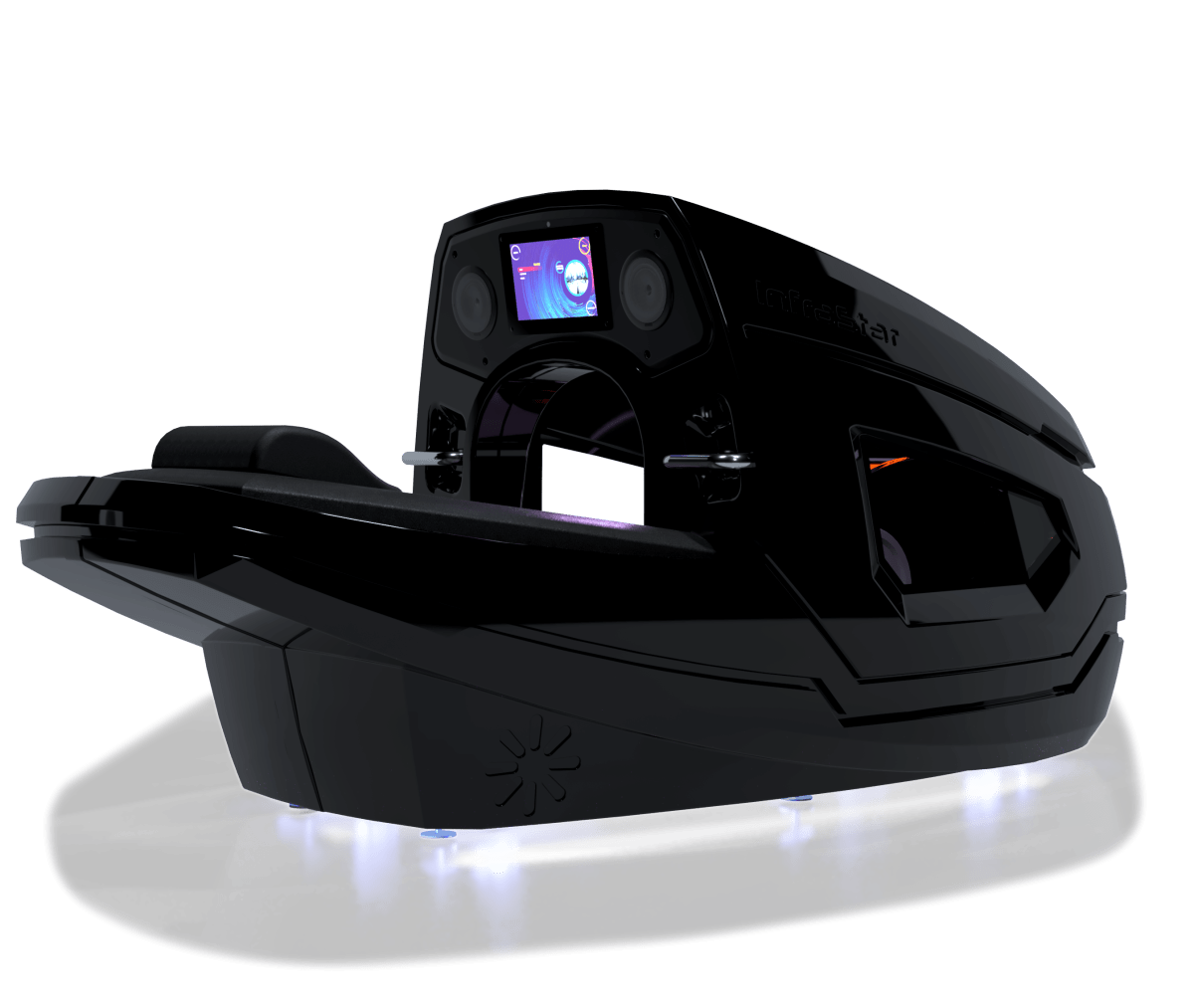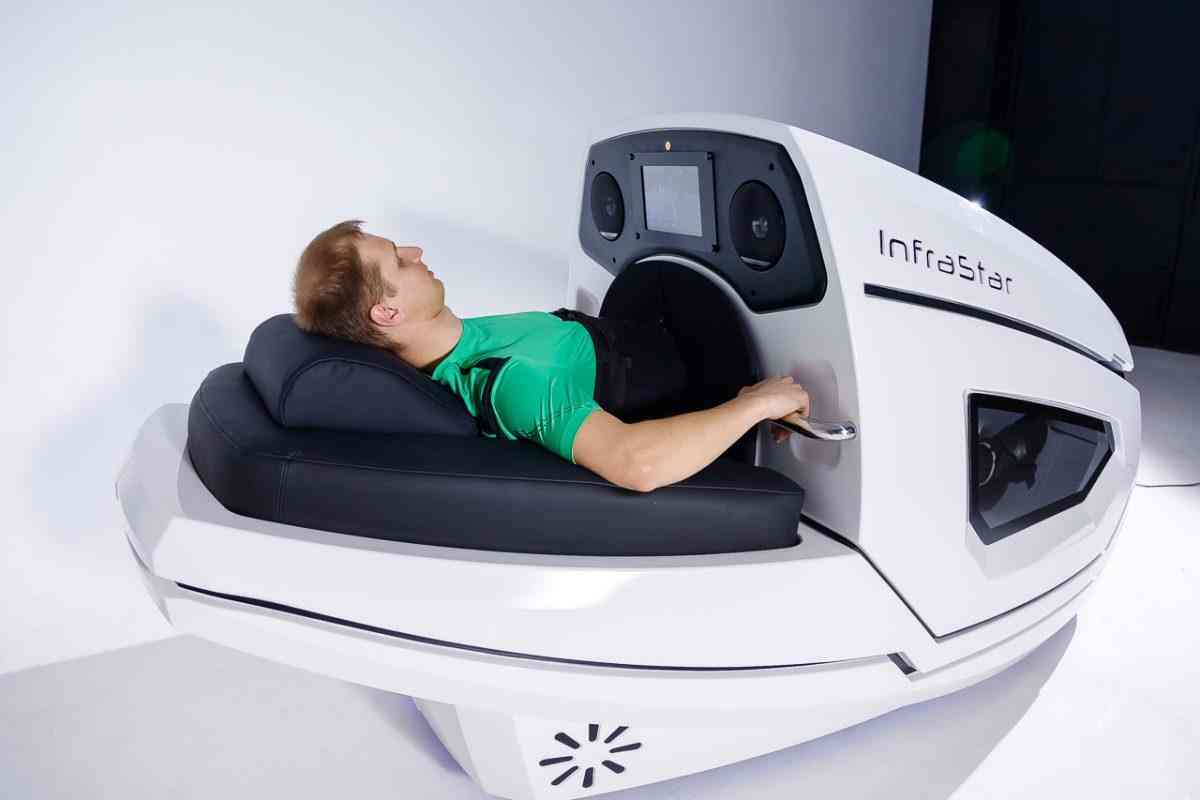 Infrastar for Weight Loss
No stressfully exercises. The infared rays increase sweating, to speed up the metabolism. Cycling accelerates the lymphatic circulation which quickly delivers toxins through the excretory organs. The suction effect of the vacuum helps detoxify through the skin.
To who do we recommend infrared bike?
We recommend the Infrastar for individuals who want quick results in body shaping, cellulite reduction and quick cardio workouts. This bike is helpful for weight loss and those with a limited range of motion.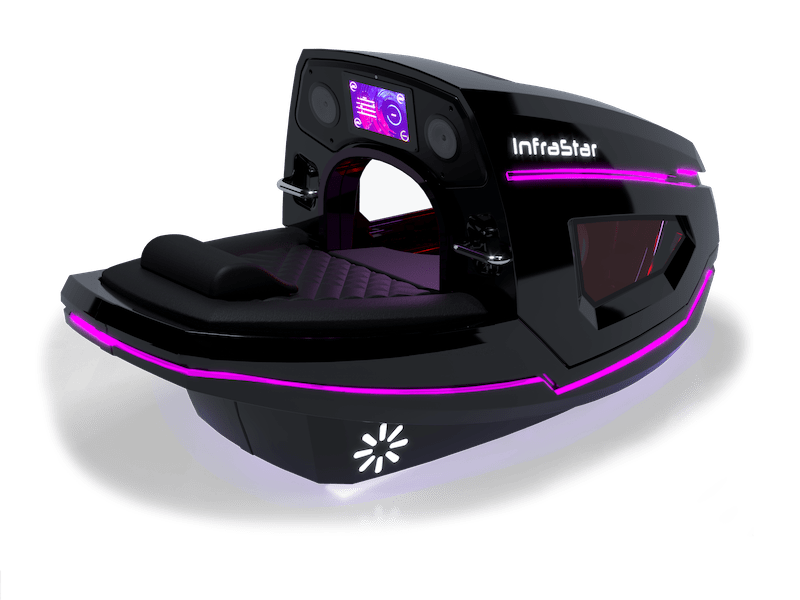 Benefits of the Infrastar
The Infrastar, is the newest generation of body shaping machines, including cryotherapy, infared technology, vacuum resistance ozone and collagen lamps, and aromatherapy. It has been created to burn fat, reduce cellulite, and tighten and detoxify the skin. In addition, the infared vacuum cryo bike is an asset for rehabilitation due to it's zero gravity aspect, making exercise comfortable without loading on the spine.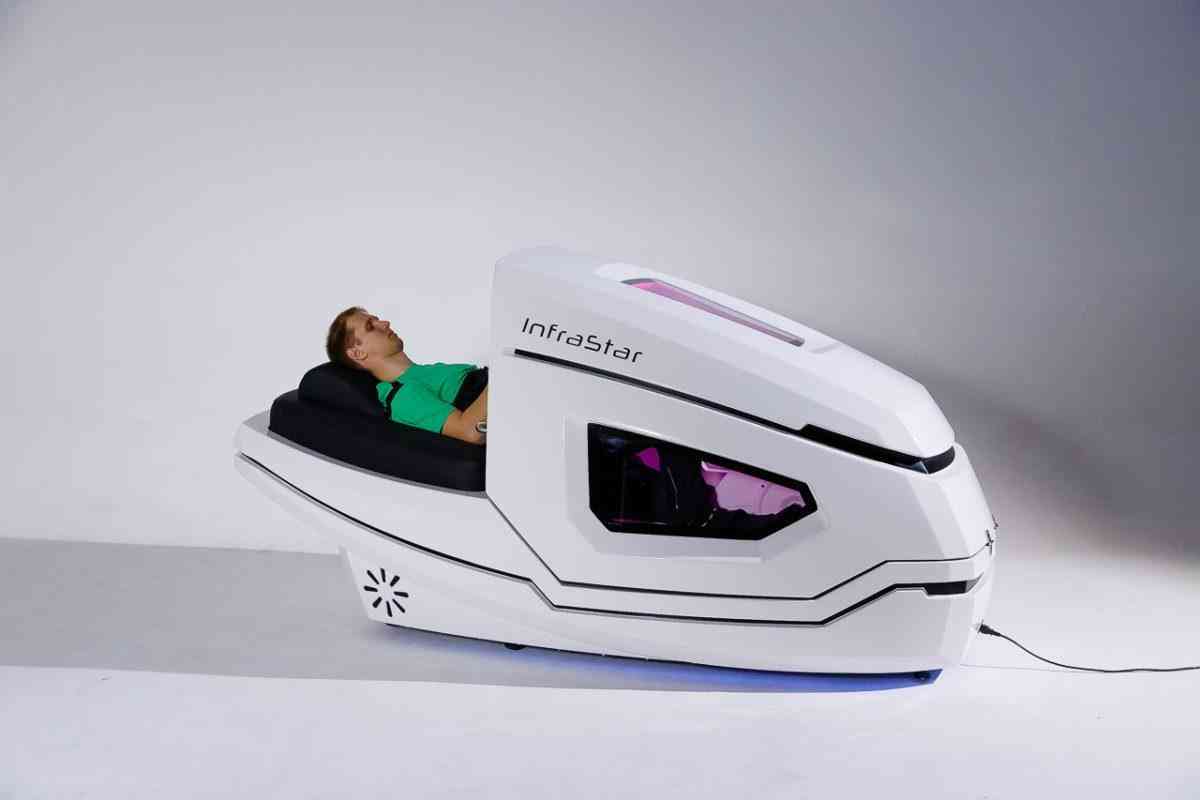 CryoNick TECHNOLOGIA
The Infrastar has incorporated a unique feature called the Cryonick Technologia. Cryonick Technologia offers cryotherapy recovery support during your exercise experience. The Infrastar has a program with temperatures from +45C/+110F to -20C/-4F inside the capsule. Cryotherapy promotes vasoconstriction or constriction of the blood vessels. When the blood vessels constrict, blood and lymphatic circulation slows down, therefore reducing redness, swelling, pain in injured areas and helps muscle spasms. Cryotherapy lowers the nerve activity which results in pain relief.
The combination of cryotherapy and heat therapy increases blood flow and nutrients throughout the body that it needs to heal faster, and releave pain. The warm temperatures widen the blood vessels to promote circulation.
Cryonick Technologia, which was developed by rehabilitation experts, have regulated a hot temperature range with the lowest cold range, suitable for physical fitness purposes, and most advantageous for those recuperating from an injury, as well as for weight loss.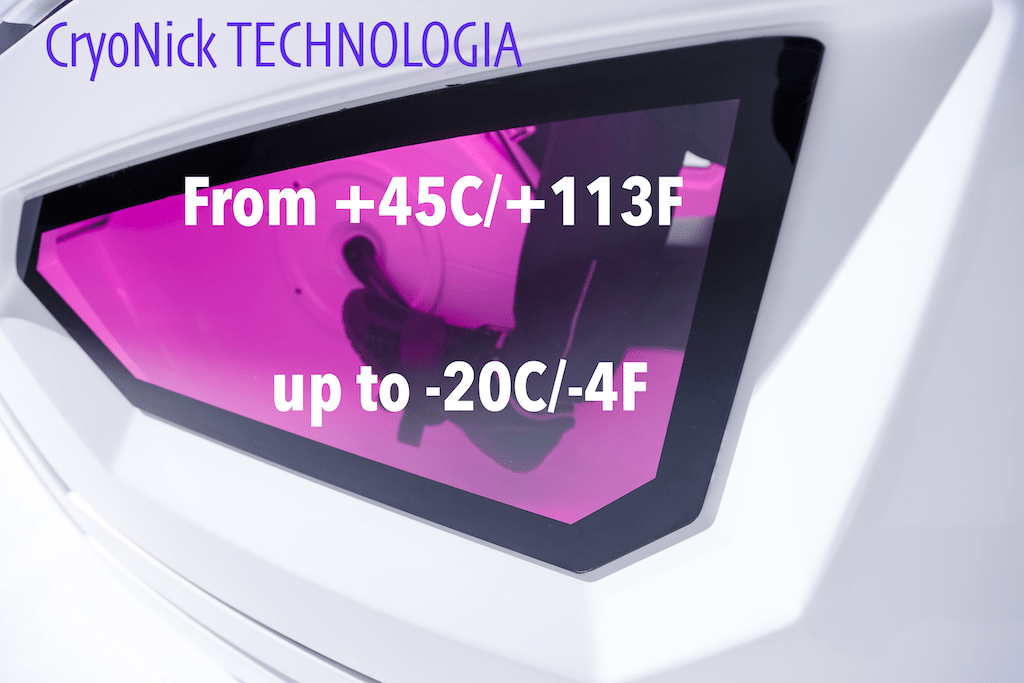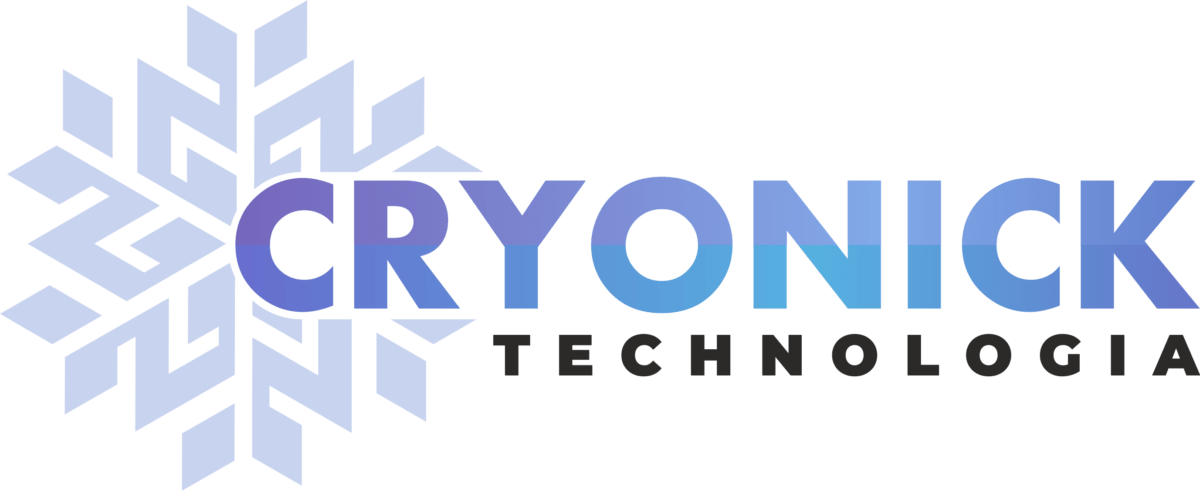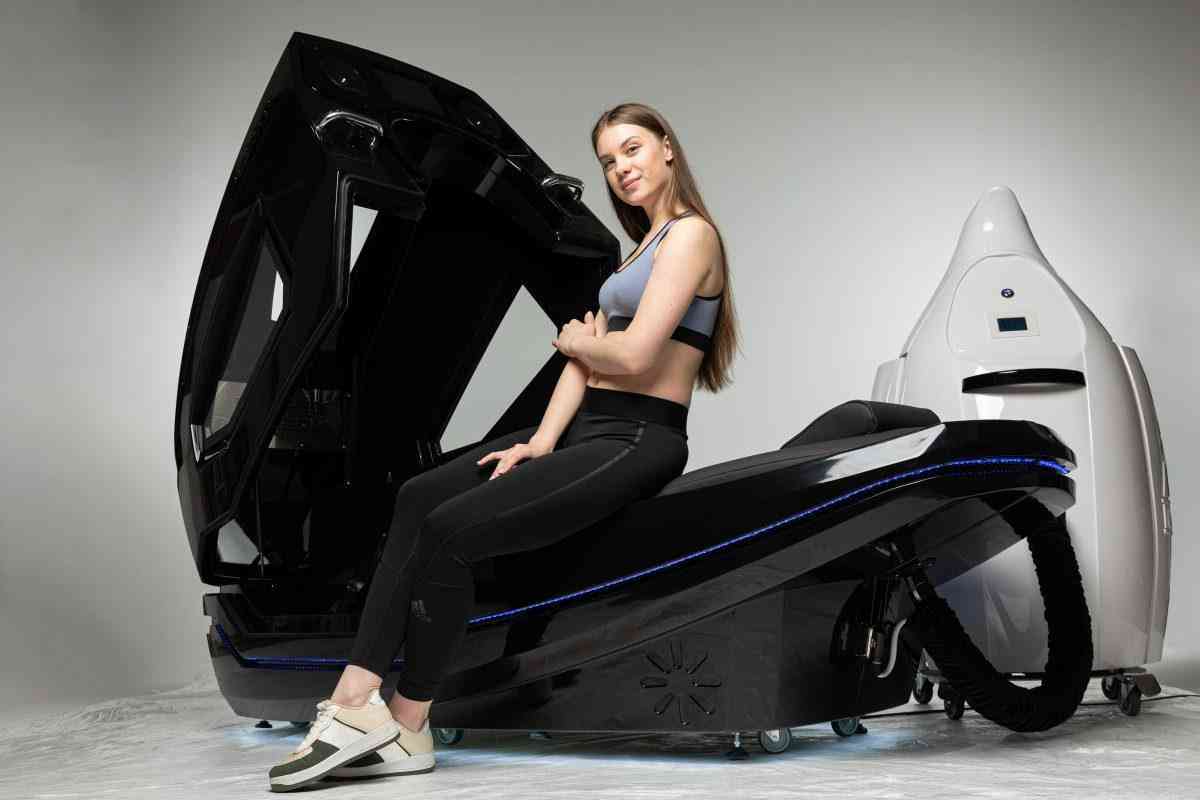 Functions of the Infrastar infared bike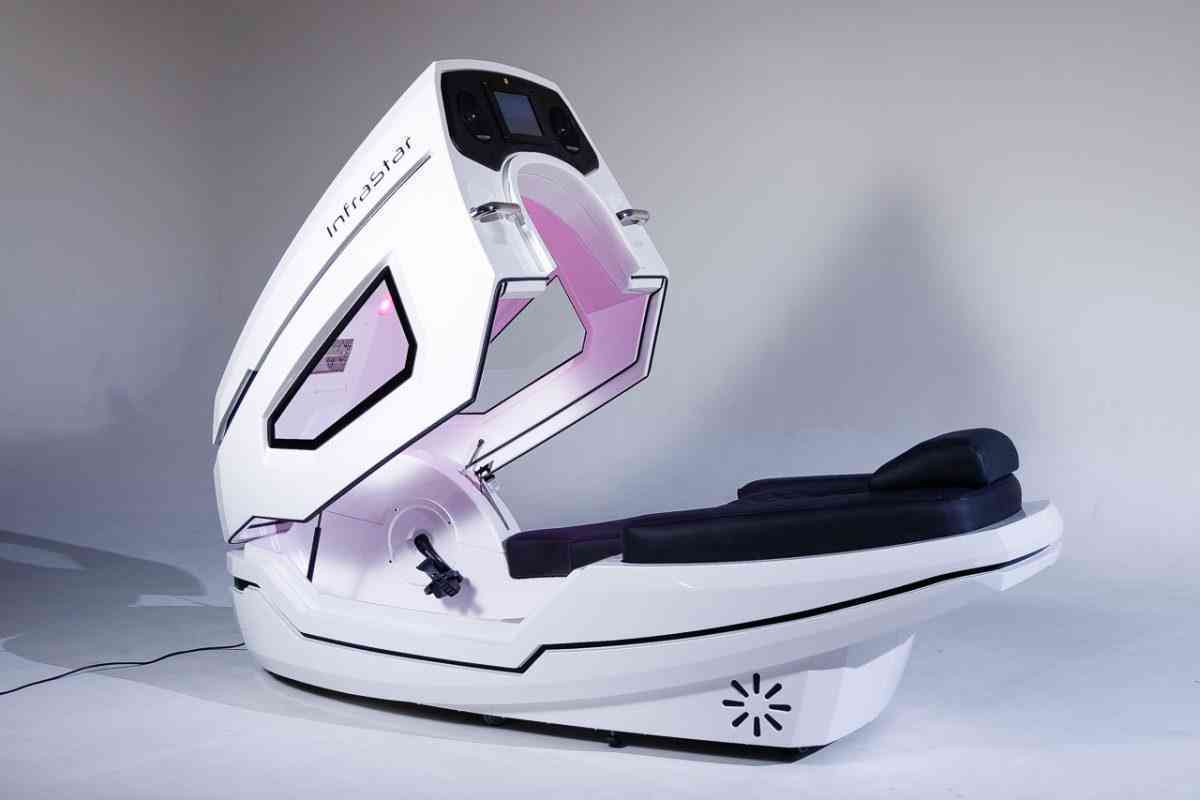 Rehabilitation and recovery exercises
BE HEALTHY
The Infrastar infared vacuum bike is a new generation of physical training to enhance your health conditions. This revolutionary infared training with vacuum features, are combined with collagen, ozone, and color therapy all in the same session.
WEIGHT LOSS
Any diet needs to be combined with physical exercise. The Infrastar burns a large amount of calories and fat with the support of it's infared lights. For example, 800-1000 kcal are lost per 30 minute session on the middle level.
GENERAL WELL-BEING
Wellness is the goal for most individuals. The Infrastar results in the general well-being as endorphins are released during exercise. Your body feels relaxed and rejuvenated after an Infrastar bike session.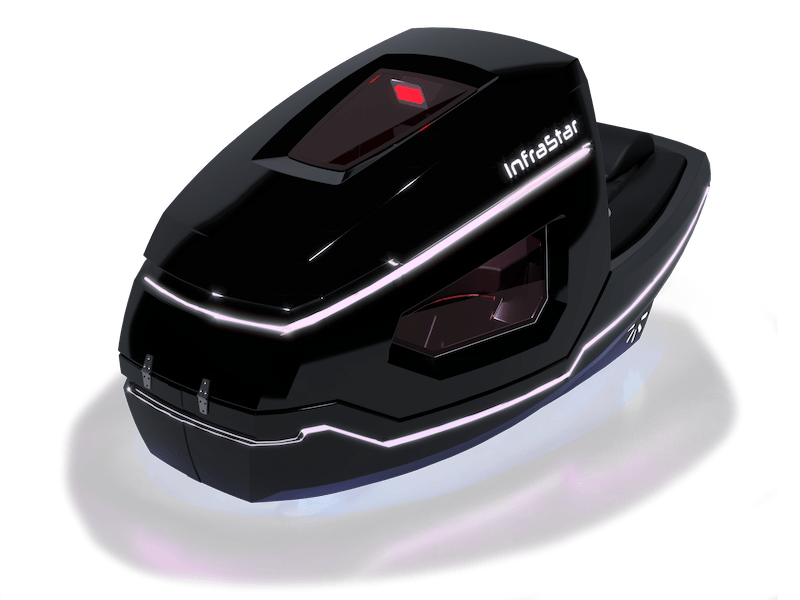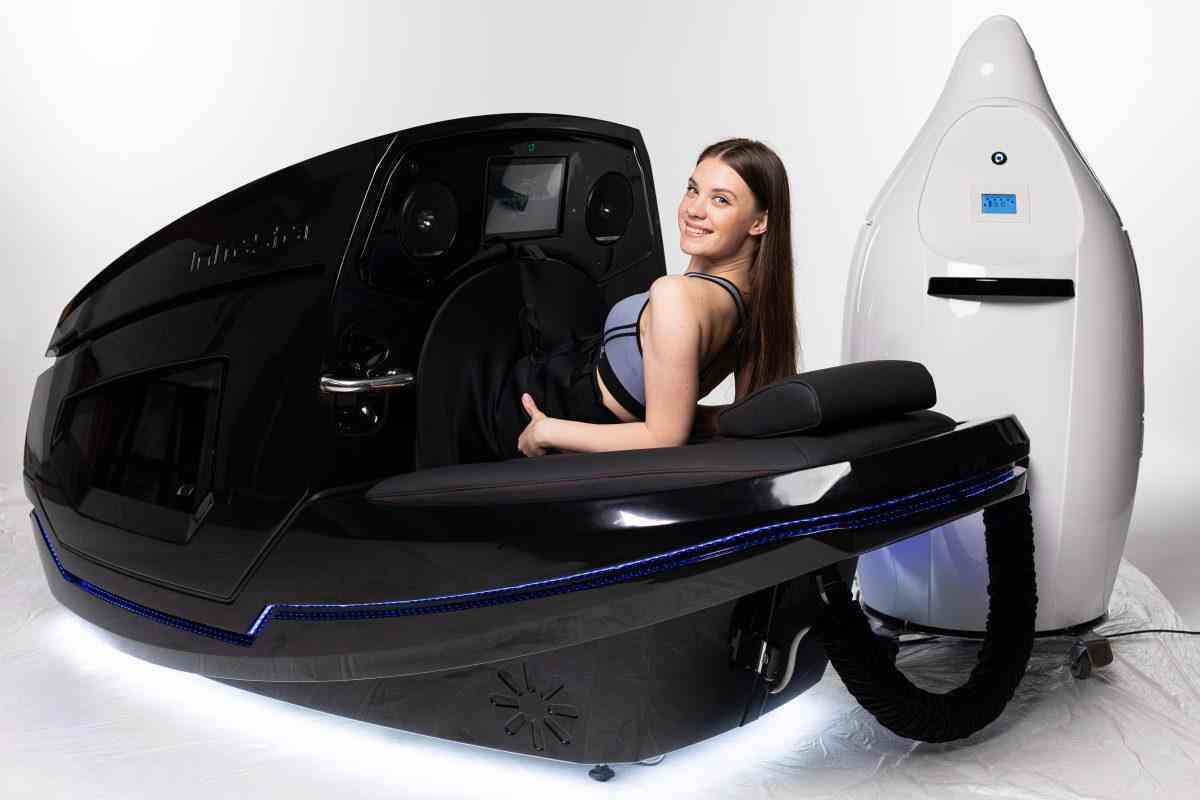 NEW UPDATED MENU
The Infrastar has a new updated menu with your choice of features.
It is informative and user friendly for everyone. It has an application to control the device, and to collect your results of your program. Finally, it has an option to breathe pure oxygen during the session.
An oxygen mask delivers a high percentage of pure oxygen to breathe during the Infrastar workout. Our oxygen flowing through your cells creates more cellular energy. Oxygen in is a major component in the metabolic process to turn fat cells into energy. The lungs then transfers more oxygen in the blood to give you more endurance during the workout and improve recovery. Oxygen therapy helps to accelerate healing and decrease physiological fatigue.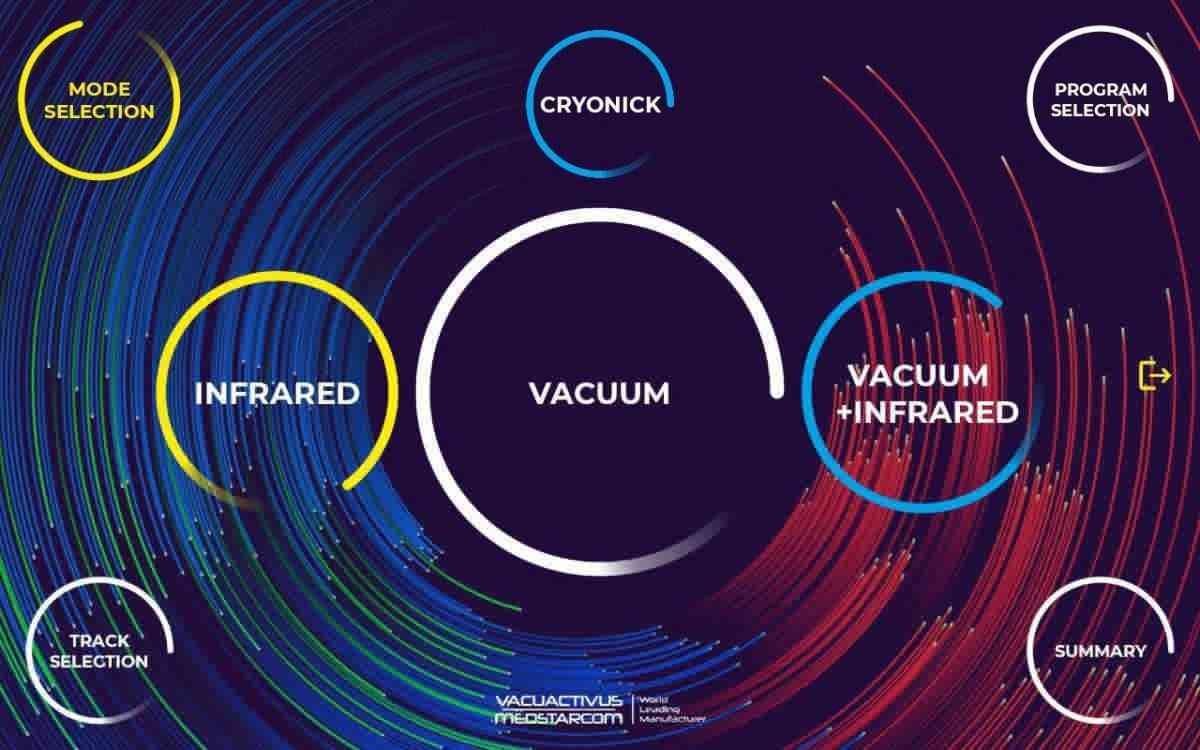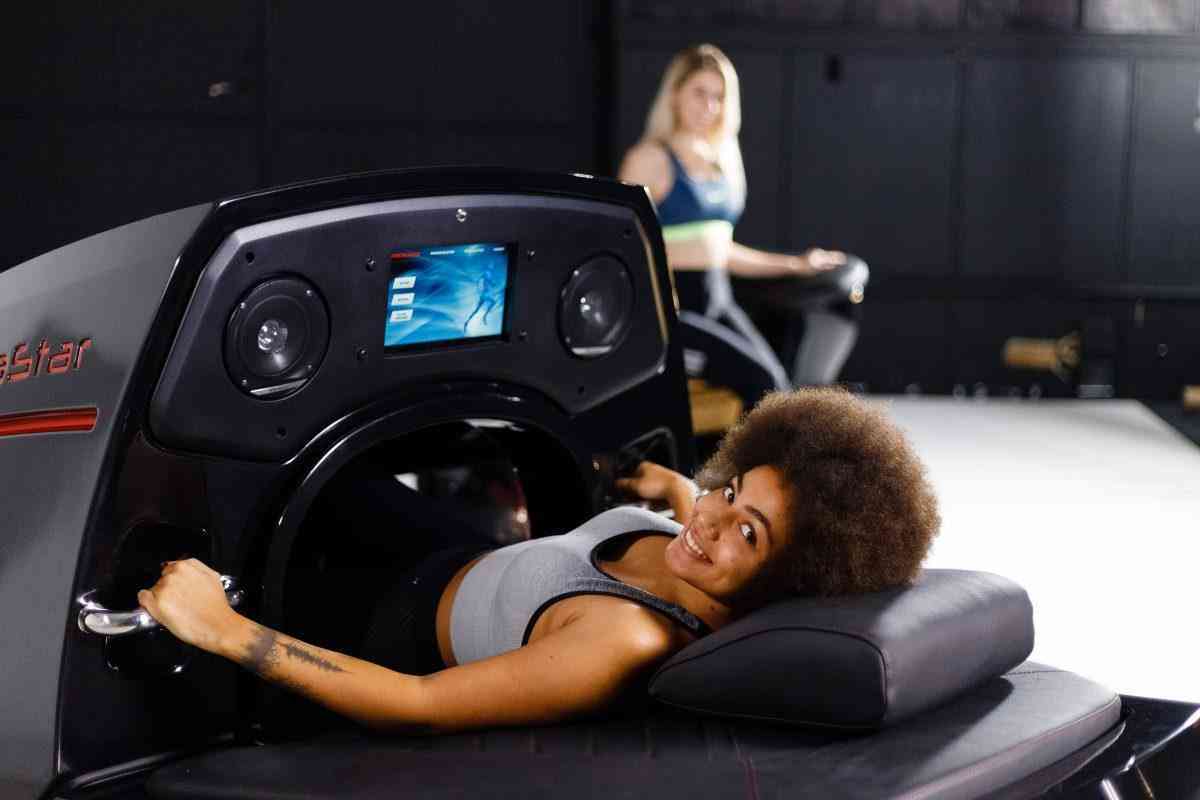 Variety of colors and version for InfraStar cryo infrared bike
CHOOSE YOUR INFRASTAR COLOR AND MODEL
Super Simple- Infared and vacuum resistance exercise program only, at a great price!
Simple+ Extended functionality with a collagen lamp and aromatherapy.
Grand- A fully equipped version, with a virtual reality display and TV.
Cryonick- Features above, with a Cryonick program added to exercise in an extremely cold temperature.
COLORS
white/grey  white/black  white/red
white/blue  white/orange
white/green
black/black  black/grey  black/blue
black/red
Choose your InfraStar bike to offer most innovative rehab and weight loss procedures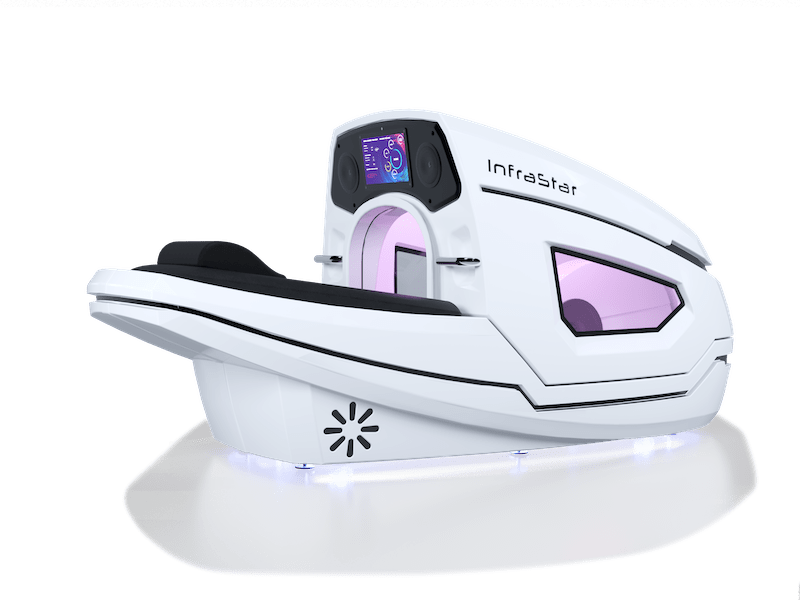 Real EMS option
Embark on a transformative fitness journey with the InfraStar Bike, now equipped with cutting-edge EMS belts for an unparalleled workout experience! Designed to take your performance to unprecedented levels, these remarkable belts deliver targeted electrical muscle stimulation to your forearms and waist, intensifying every movement and propelling you toward faster, more transformative results. 
Be prepared to discover a new realm of strength, endurance, and sculpted beauty as you redefine your fitness limits and boost your capabilities. The powerful combination of the InfraStar Bike and EMS belts will guide you towards achieving remarkable results, allowing you to unveil a new and enhanced version of yourself.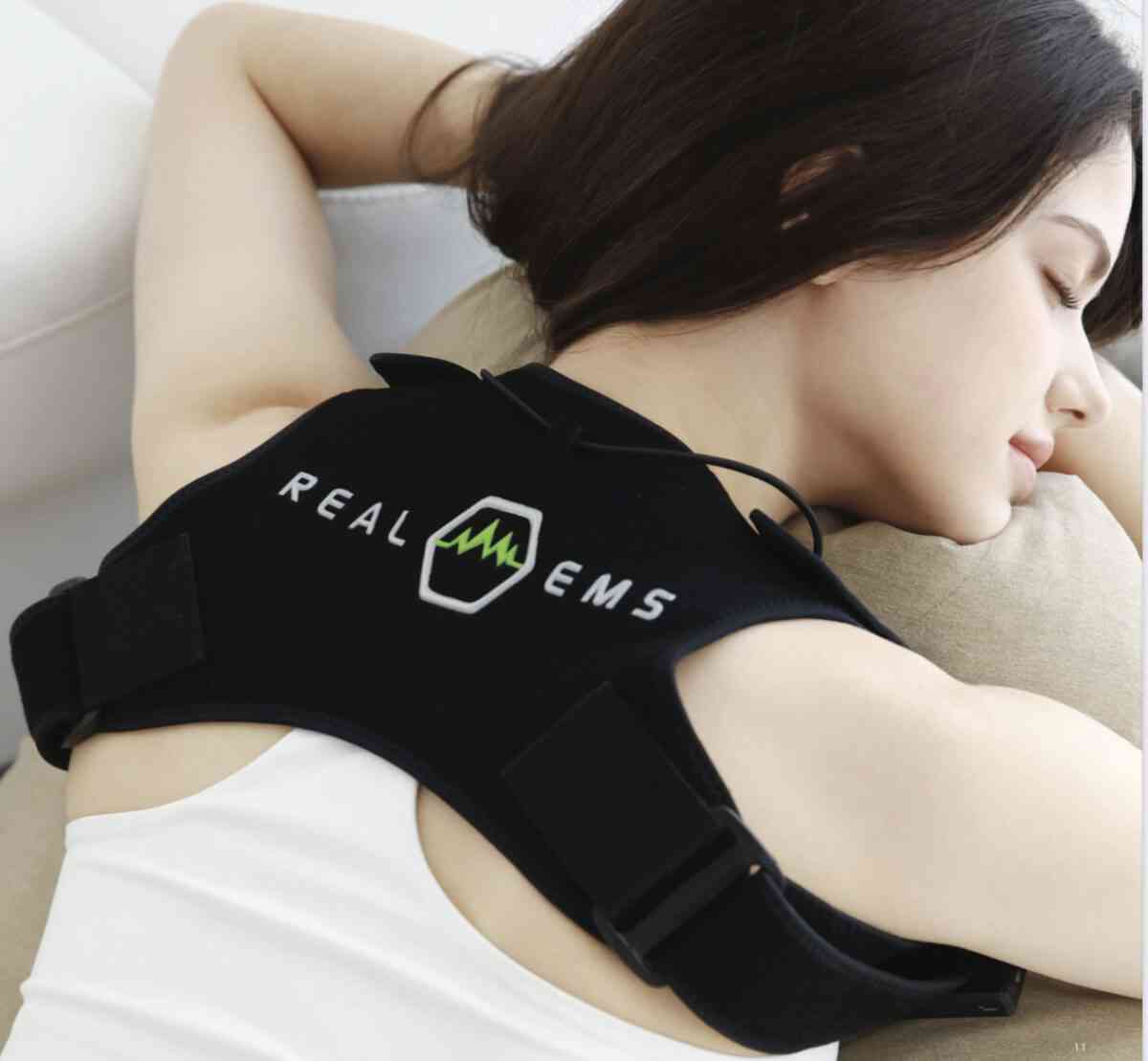 Technical specification
Power supply:
230V/50Hz or 120V/60Hz
Cryonick blowing temperature:
-20-30C/-4-22F
Infrared heating temperature:
+20+50C/+68+122F
Electromagnetic resistance
Negative vacuum resistance pump:
0-30mBar
Touch screen:
10'1" virtual reality
Options:
aromatherapy, collagen lamp, speakers
Netflix, RadioGarden, Facebook, WiFi, auto update system
iPhone/Android control application with QR code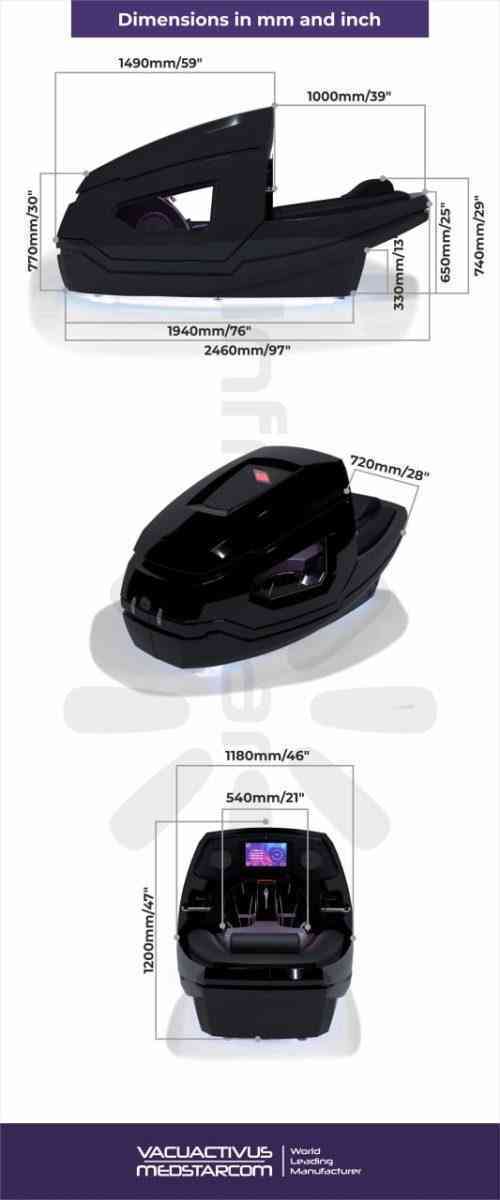 Related products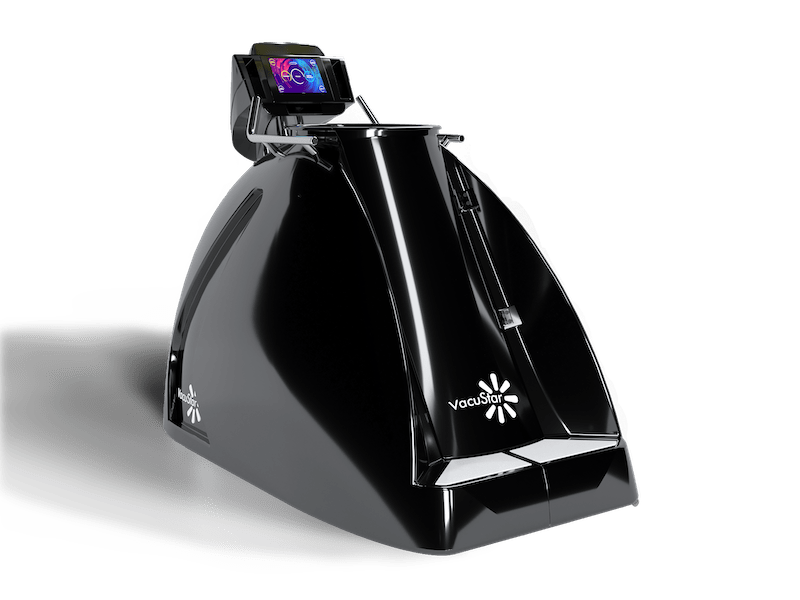 VacuStar Treadmill
Ask special price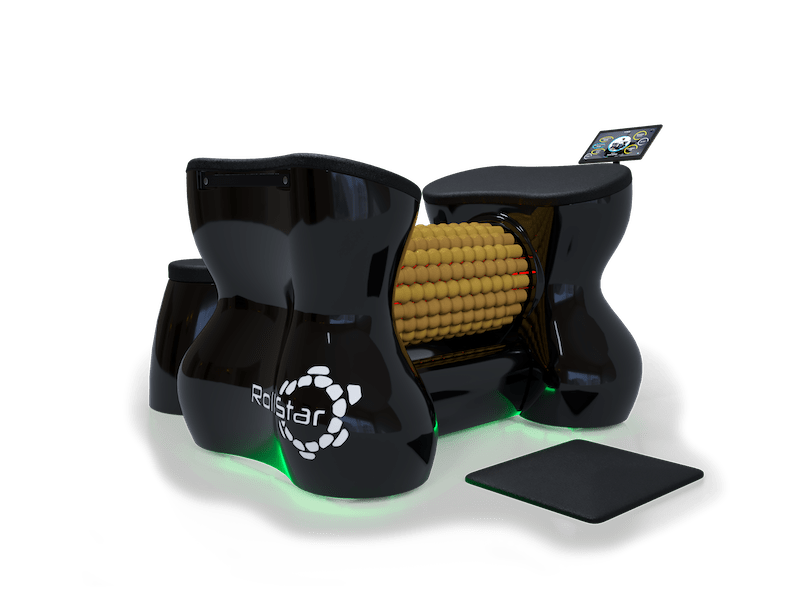 RollStar Rollshaper
Ask special price