RollStar
RollStar devices are a godsend for those who dream of losing excess weight without effort – without going to the gym, dietary restrictions. These wonderful simulators, as the manufacturers assure, help to achieve noticeable results in just 7 days. At the same time, you need to devote only one hour a day to classes. But do these devices really allow you to achieve a beautiful figure without exhausting workouts and what effect can be with the RollStar rollshaper
RollStar rollshaper
Minus 10 cm in the waist in just a month!
According to the developers, the simulators can be used to adjust any area – hips, abdomen, buttocks, shoulders, etc. RollStar have no side effects.
With their help you can:
Lose those extra pounds.
Reduce the volume of the figure.
Eliminate localized fat deposits.
Improve skin condition, make it more elastic and elastic.
Say goodbye to cellulite.
Improve muscle tone.
Cleanse the body of toxins.
And all this – without side effects, allowing yourself small indulgences in the diet! With Roll Shaper, you can avoid liposuction, dubious dietary supplements for weight loss, and strict diets.
The effect is achieved through a powerful lymphatic drainage massage and simultaneous heating of the skin with infrared rays.
Indeed, when considering the work of simulators, you can make sure that they give excellent results even to the laziest. Lymphatic drainage massage is many times more effective than usual, in just one session on RollStar roll-shaper you can burn up to 450 calories. You can lose at least 5 kg per month.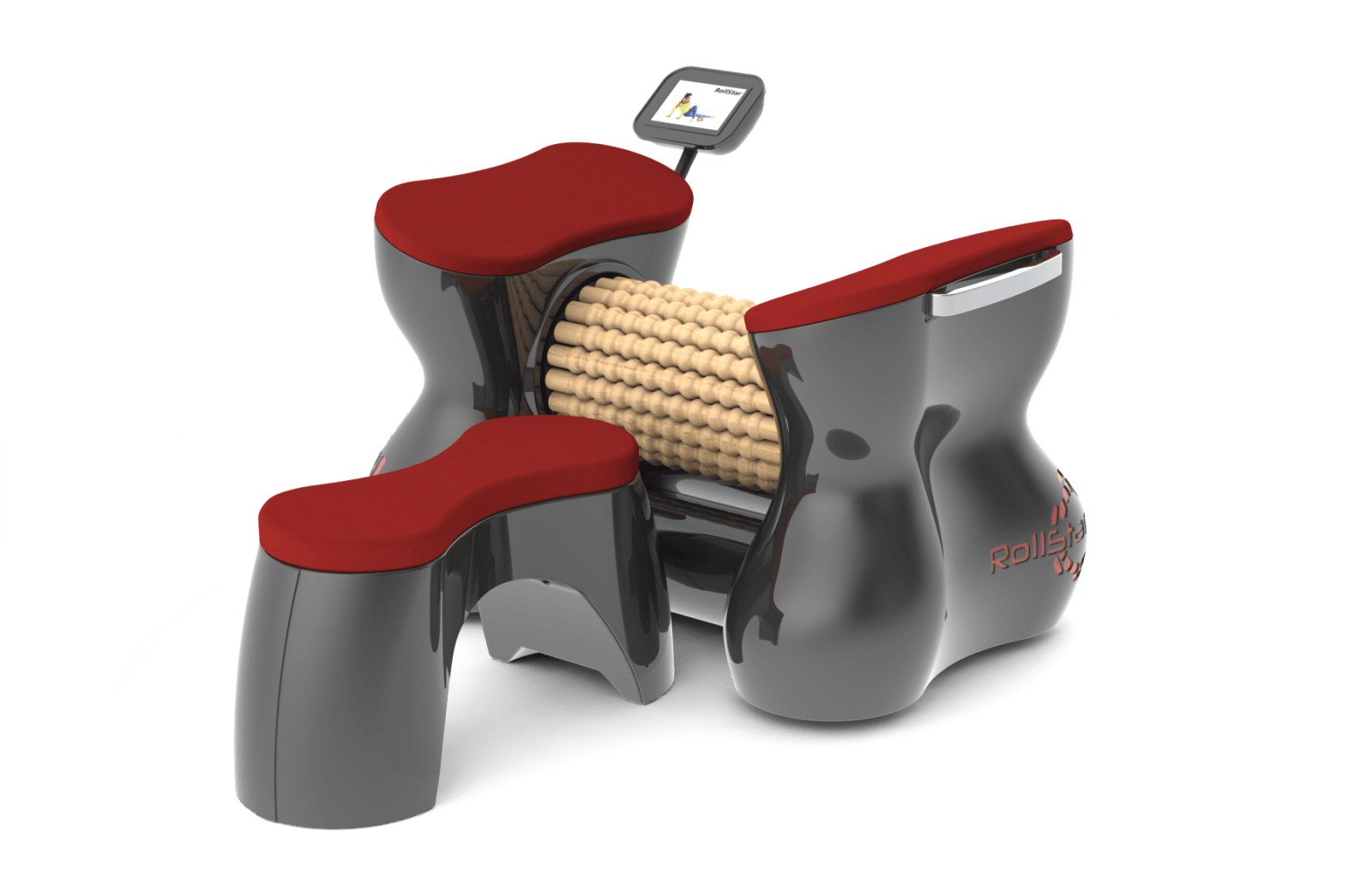 Lymphatic cellulite reduction massage