Cryo V2 cryotherapy chamber
CryoV2 cryotherapy machine involves exposing clients to extremely cold temperature for a few minutes. Cryo V2 as newest model of cryotherapy chamber using whole body cryotherapy method incorporated with liquid nitrogen cryo technology. Cryotherapy uses extremely low temperatures up to -170C / -260F for short periods of time. Research of experts and clinical studies show clients may experience relief from muscle pain and soreness after cryotherapy sessions. This makes cryotherapy more effective alternative recovery method than the old applications such as ice packs or ice bath immersion. Cryotherapy sessions could relieve muscle pain, rheumatic spasm, swelling, and joint stiffness. Cryotherapy has now been implemented in many spas, medical offices and cryo fitness studios.
Description
CryoV2 cryosauna model incorporated latest innovations in advanced cryotherapy chambers market that will drive the growth of industry. Regarding a last reports of market experts Cryochambers Market will reach US$ 65.4 billions within a 5 next years. Cryotherapy became very popular as a method for boost immune system which helps prevent viruses and cold, especially after COVID-19 pandemic.
Growing incidence of chronic medical conditions and demand fast recovery after injuries and pain relief solutions, coupled with distress caused due to unfavorable temperature changes, continue to stimulate the adoption of cryotherapy in the world. 
Decreasing inflammation, increasing metabolism and reduction of chronic pain and fatigue are some of the essential benefits of cryotherapy that will continue to compel the use of cryochambers all around the world. 
VACUACTIVUS as a leading cryotherapy chambers manufacturer overviewed   a last trends demanded and expected to rise for cryochambers, therefore we launched newest state-of-art cryotherapy chamber model Cryov2 which incorporated latest innovative functionality for best reasonable price range.
Description
improved body style of cryochamber. Ergonomic exterior and spacious interior for one
person cryosauna
Nitrogen based unit which helps fast increase temperature dropping up to -180C/280F degrees.

 

CryoV2 cryosauna has lowest indicator of nitrogen spending which any other cryotherapy chamber could not reach
Updated Platinum Jets indirect spaying technology incorporated in CryoV2 chamber.

 

Highest level of safety benefits including over leaking stop system, emergency stop button, push door for stop session and improved temperature sensors
thermal imaging camera which control cooling and shows on large video display how cryotherapy working for your body and how body temperature dropping off

 

Updated automatic lift system which able to lift up person max 135kg
Easy transportation and installation due mounted wheels on frame
Variety of colors for interior and exterior and availability to locate client's logo on body of equipment
Frosted glass door
Improved gasket and door closing system which helps avoid nitrogen vapor leaking to room
Improved vent system. Quick removal a rest of nitrogen vapor after cryo session finished.
Fast drying and cooling down
Large 13'3 video display with Wi-Fi connection
Large tablet console for convenient operation and simple menu
Best customer and technical support all around the world High quality components made in US and Europe
Reasonable price for outperform any old style competitor models of cryosaunas
CryoV2 cryotherapy chamber
CryoV2 is a best solution for cryochambers in for sports medicine & pain management applications. As well as the largest end-user offer of cryochambers for a fitness center or a beauty & wellness spa, medical offices or physical therapists.
A few words regarding VACUACTIVUS manufacturer.
VACUACTIVUS as a world largest manufacturer of cryotherapy chambers and weight loss equipment offers customers Whole Body Cryotherapy chambers, Localized Cryo facial machines, Compression Vacuum and infrared Therapy treadmills and bikes which used for body slimming and toning. A list of benefits of Cryotherapy equipment include: muscle recovery, decrease in joint pain, immunity boost, stress relief, anti-aging, skin rejuvenation, metabolic boost and improved sleep.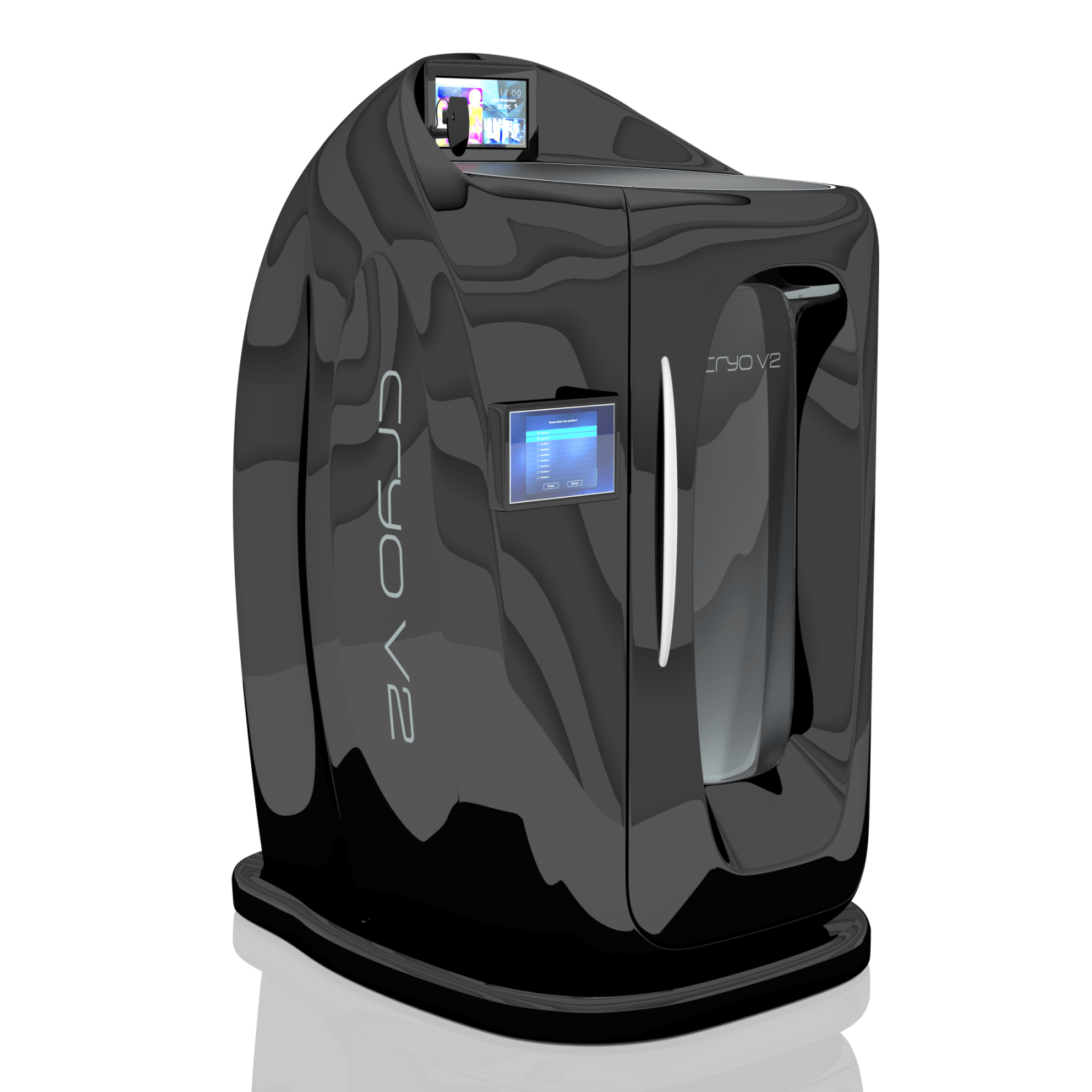 Manufacturer of cryotherapy chambers
VACUACTIVUS is an one of the largest cryotherapy chamber vendor worldwide. Our cryotherapy equipment, vacuum treadmills & bikes with underwater fitness bicycles located in over 50 countries worldwide including Europe, North and South America, Africa, Middle East, Asia and Australia. At VACUACTIVUS, we pride ourselves on being not just a great manufacturer team, but provide a best customer and technical support. We've been very strategic about how we've added partners to our business, ensuring it is the right fit both strategically and personally. VACUACTIVUS always develop and introduce new technologies which fast incorporated in our models of cryotherapy and vacuum therapy equipment.
VACUACTIVUS's cryotherapy chambers as ActiveCryo and CryoV2 are an affordable, convenient and professional cryotherapy equipment that offers Cryotherapy recovery and other wellness services to any communities or Cryotherapy business owners. VACUACTIVUS cryotherapy chamber manufacturer has the systems and comprehensive training in place to provide safe Cryotherapy in your area. Long time cooperation and approvals from national wide nitrogen suppliers should give easy solution for nitrogen delivery everywhere where you would like establish cryotherapy business. Our mission is a best equipment in health and wellness industry as well as help develop client's business locations equipping with newest functionality equipment for reasonable price.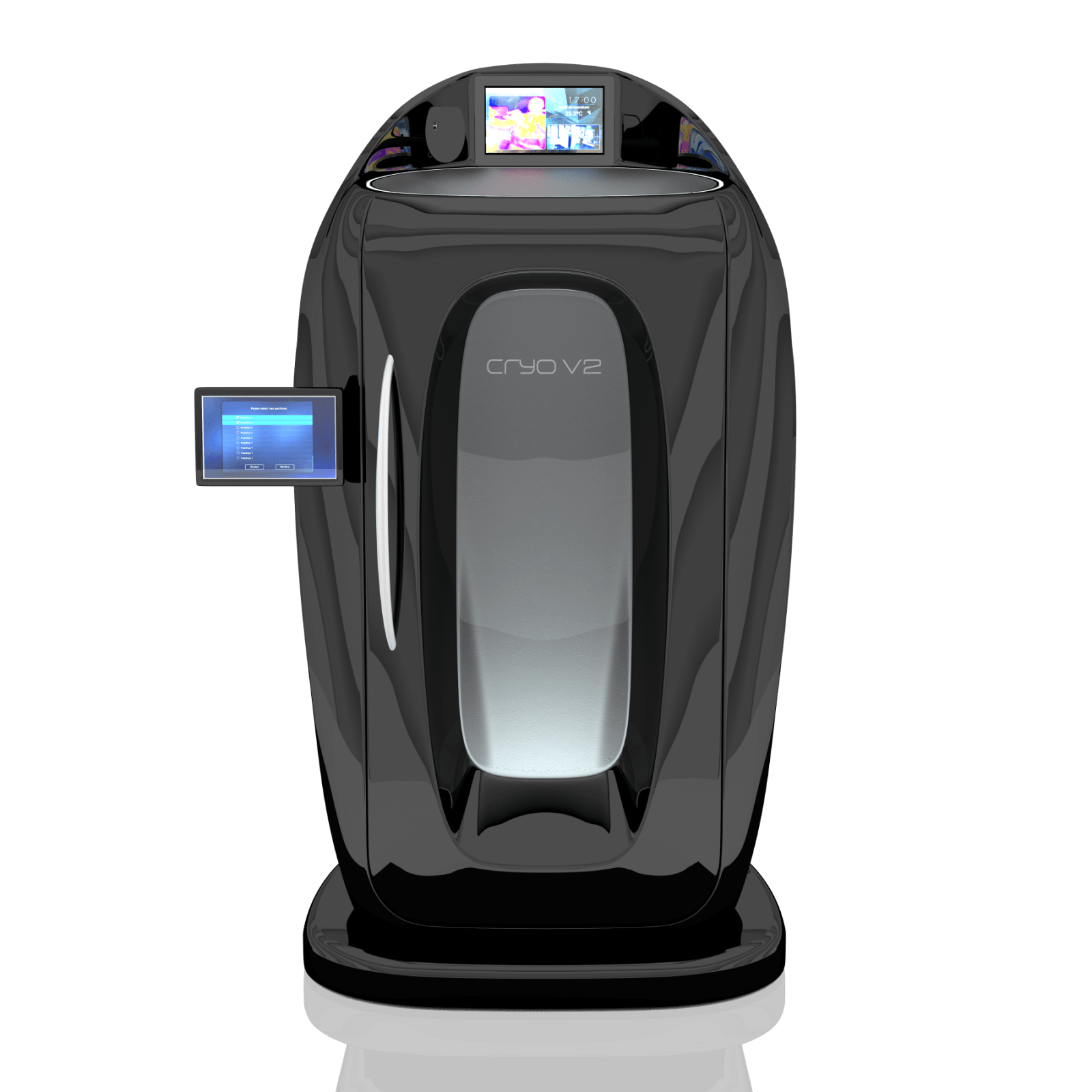 What is cryotherapy?
What is cryotherapy treatment?
With physical short-term a 1-3 minute treatment, the patient is exposed to extreme cold chamber with temperature inside-170-180 °C/-256-280F reached due nitrogen vaporizing.
Whole Body Cryotherapy is considered one of the most effective physical therapies for rheumatic diseases and sport rehabilitation treatments. Cryotherapy has a positive effects for reduce inflammation, reduce pain and improve mobility of the patient due analgesic effect of cold therapy sessions. Therefore in professional sports industry, the positive properties of the body cooling have been used by years to increase performance and make faster recovery of athletes. Many famous athletes report of a real kick with adrenaline and endorphin boost on the visit in the cold chamber as well as reduce inflammation areas and pain relief. Therefore why many physical therapists and trainers recommend cold therapy after an intense workout to avoid muscle pain. The local reduction in blood flow and metabolism reduces inflammatory reactions and the distribution of pain-producing mediator substances. Cryotherapy is a great opportunity for short-term athletic performance.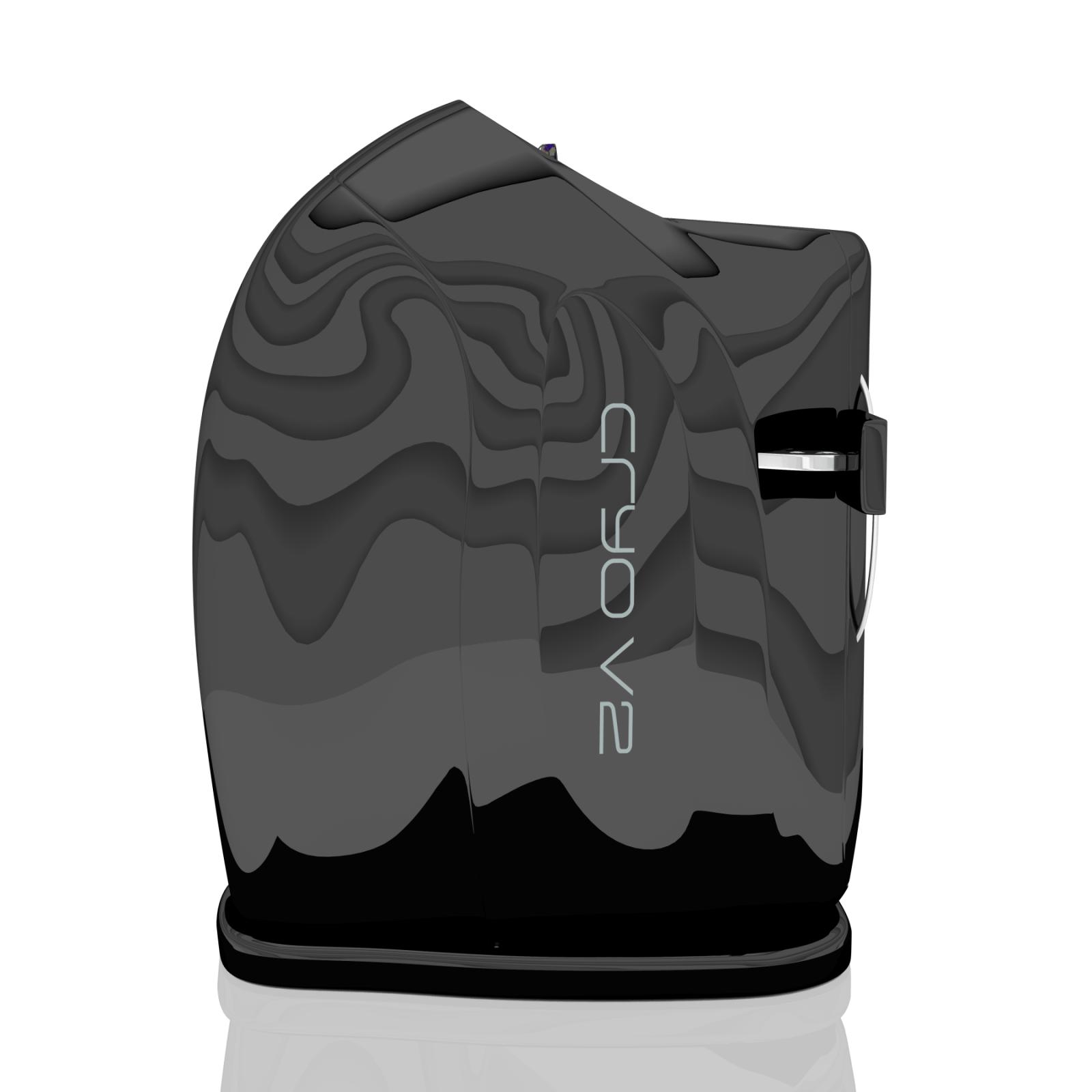 Disclaimer
The Producer informed the Equipment is fitness or wellness purposes equipment for sport recovery and rehab purposes only which are not FDA approved for medical usage or other usage which required FDA.  This is not medical equipment. Current product could not use any adversing description of the Equipment from the Producer's web site or other info ways as a statements of healthcare benefits of the Equipment. Producer shall not liability for all or any statements regarding a healthcare futures and benefits of Equipment which provided to a clients.
Advantages
100 % made in Europe from US and European components
The latest, efficient technology, simple operation
Free training and worldwide customer and technical support
1 year standard warranty and extended warranty up to 3 years
Long life operation without any break down
Sales and distributors team in many world countries
Competent consulting, implementation and maintenance from one single source
Professional consultanting for creation any small cryotherapy studio to the large rehabilitation center
Benefits of cryotherapy chamber
Cryotherapy chamber and localized cryo machines are not medical equipment, but it should be used in areas of cryotherapy application as:
Rheumatic diseases
Sports injuries
Atopic dermatitis
Joint and spine diseases
Chronic pain conditions
The short-term freezing down to -180 °C/-280F favors a large number of positive reactions in the body. The pain patient benefits primarily from the anti-inflammatory effect. In addition, the cold interrupts the pain receptors, so that even after the first application an improved mobility occurs
CryoV2 cryochamber has low operating costs which makes this cold chambers very attractive for sports and therapy centers. Worldwide, there are already more than 350+ cryotherapy chambers of VACUACTIVUS in use. The development and production of refrigeration chambers are completely in our professional hands. Therefore, CryoV2 cryotherapy chamber made by VACUACTIVUS offers many advantages.