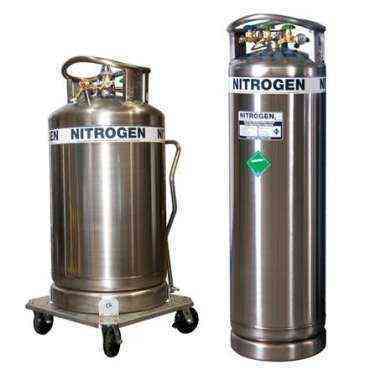 Description
Nitrogen tanks for cryotherapy chambers 
Our company offering a nitrogen tanks for cryotherapy chambers and local cryo machines. Our cryotherapy chambers are approved by a many nitrogen suppliers all around the world as equipment matched a high safety standards. We are supplying a nitrogen dewars for local cryotherapy machines with capacity 25L and 50L as well as for whole body chambers with tank capacity 180L, 200L, 230L, 240L, 250L and larger. Available tanks from three largest nitrogen tanks manufacturers. Our nitrogen tanks produce a comprehensive range of cryogenic equipment for storage and  transportation purpose cater to all aspects of the cold chain supply for LN applications of cryotherapy chambers.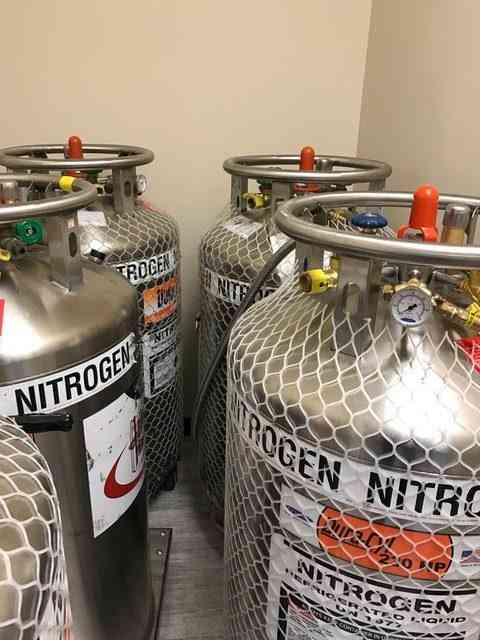 Low pressure tanks for cryotherapy chambers
Our company has years of experience to supply proper LN2 tanks which perfectly working for cryotherapy chambers. For cryotherapy we are using low pressure nitorgen tanks with working pressure range of minimum 1.5 bar up to 4 bar (22psi up to 50psi). This is stainless steel vessels are movable via casters. All pressured LN2 tanks has build pressure and relief valves.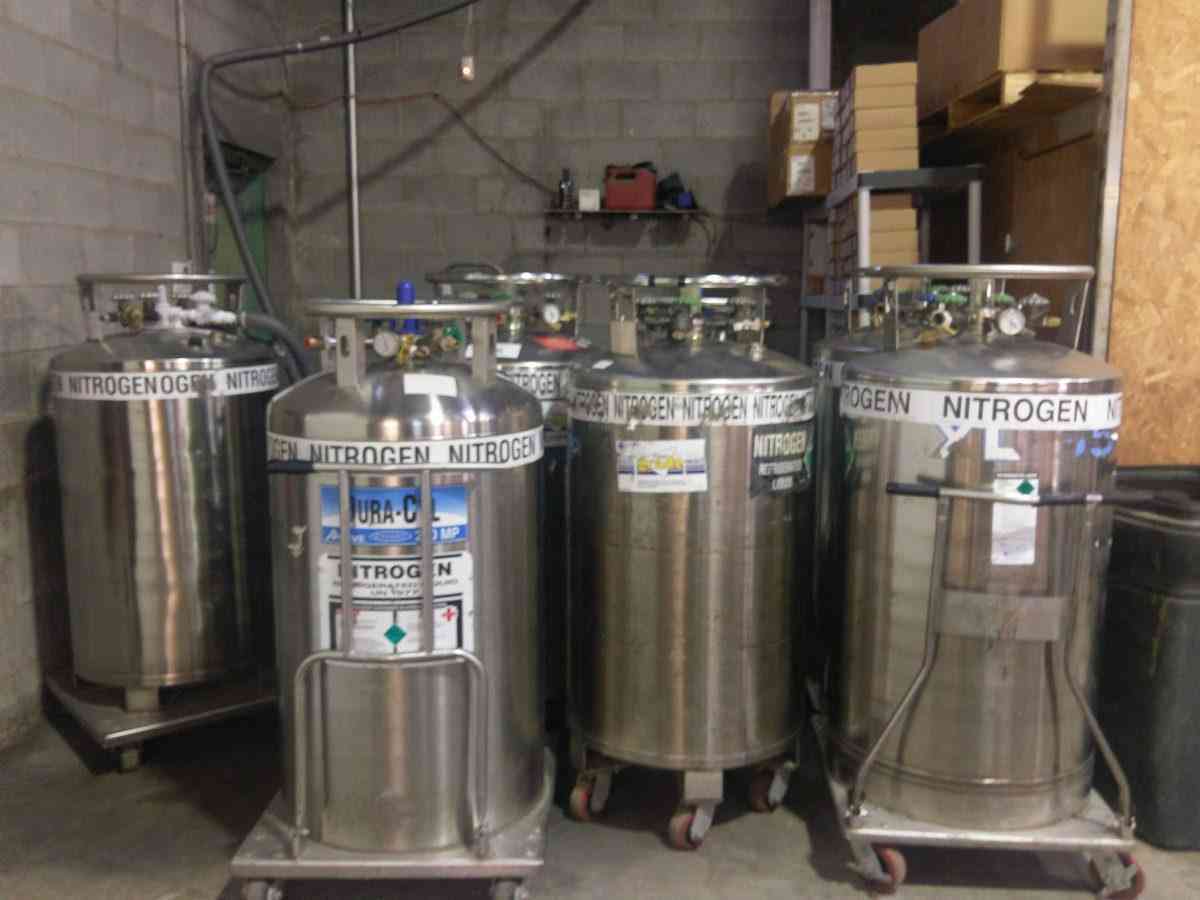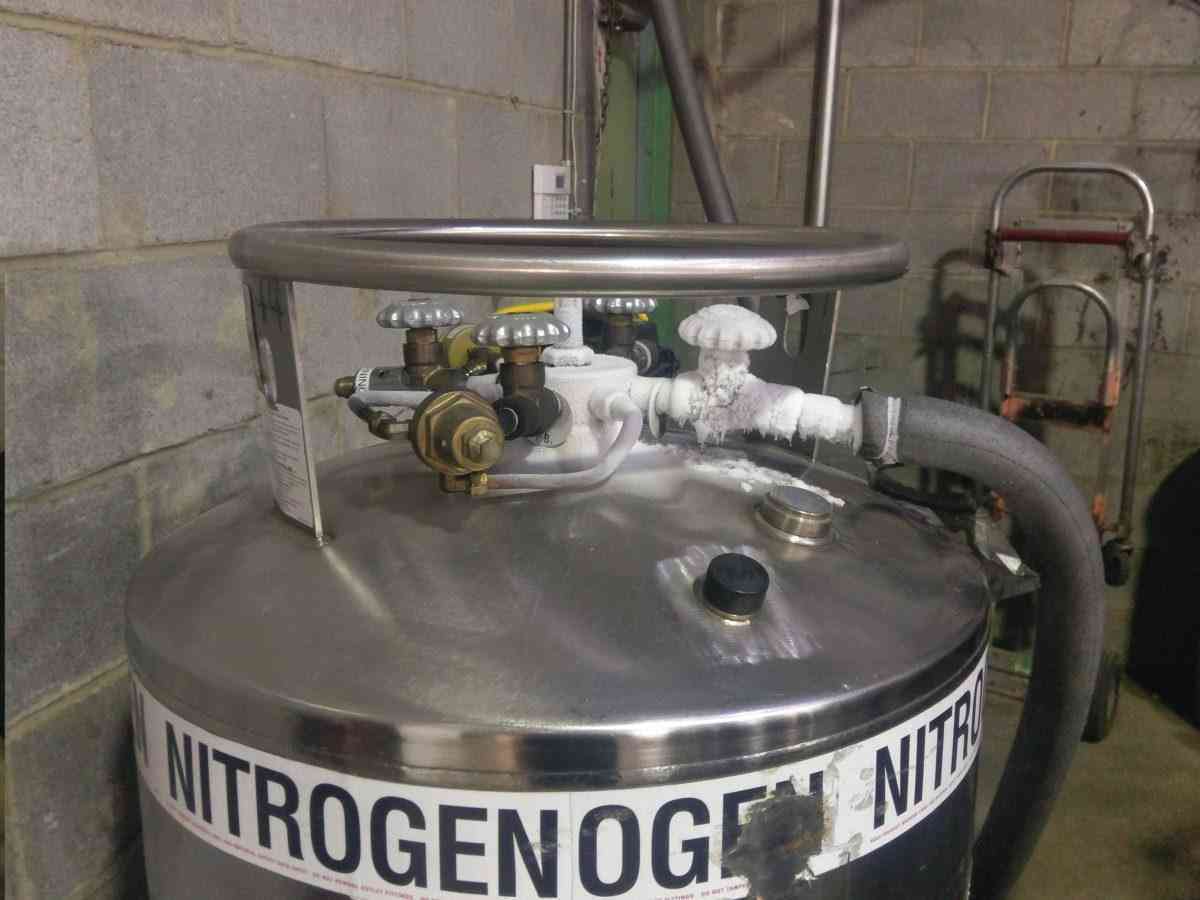 What is liquid nitorgen tank?
The pressurized liquid nitrogen tank for cryotherapy application is made of high-quality stainless steel and equipped with a pressure ajusting system as called build pressure valve. As well as any liquid nitorgen tank has release valve which releasing extra pressure as self-control system (thermos). LN2 tank has discharge valve; booster valve; vent valve, double safety valve; liquid nitorgen line where connected hose going to cryotherapy chamber; pressure gauge.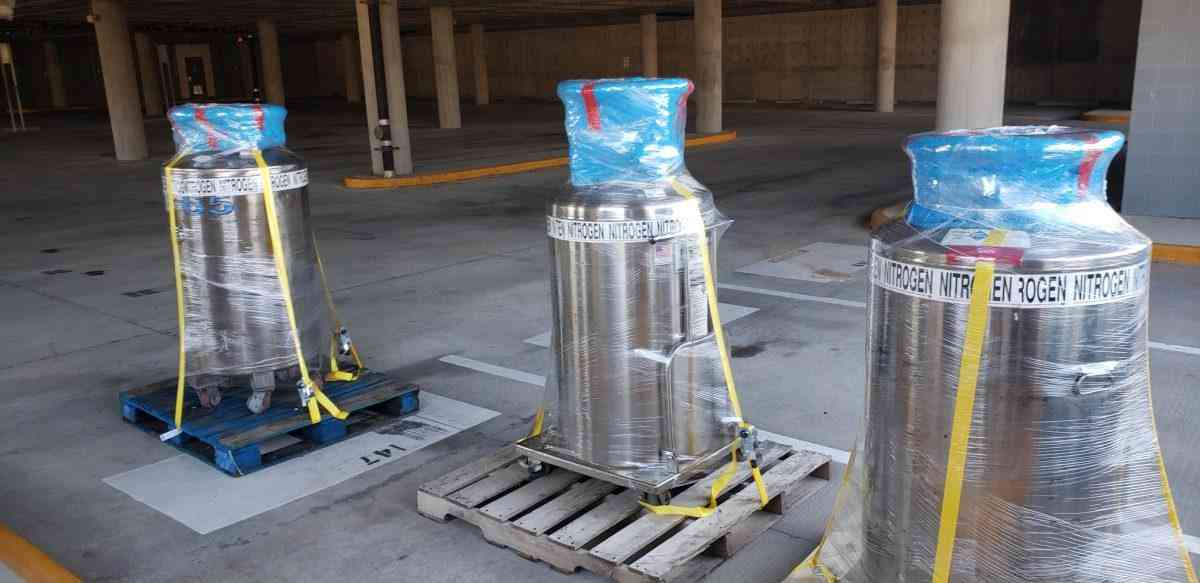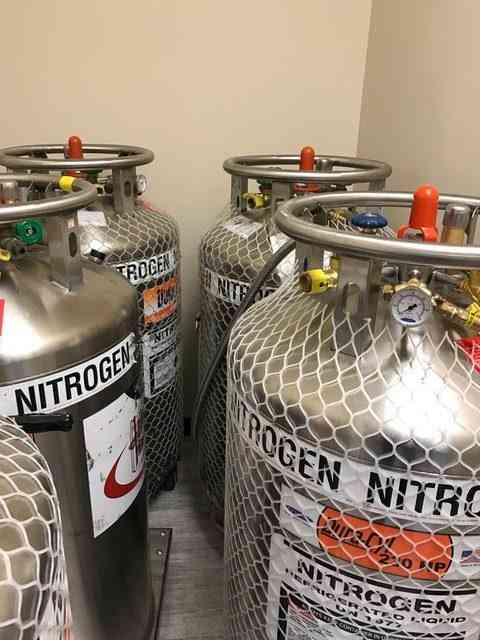 Liquid nitrogen container/liquid nitrogen tank
Liquid nitrogen container/liquid nitrogen tank
1.The products are widely used for kinds of liquid nitrogen storage and connection to cryosaunas.
2.This kind of nitrogen containers has many advantages, such as long-time storage, low nitrogen losses during storage, nature condition, low cost and long-distance transport.
3.The materials are made of high quality aluminum and metal frame on transportation trolley.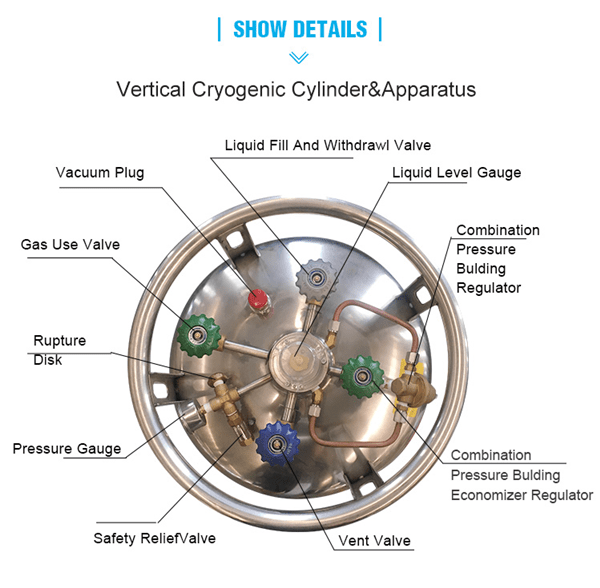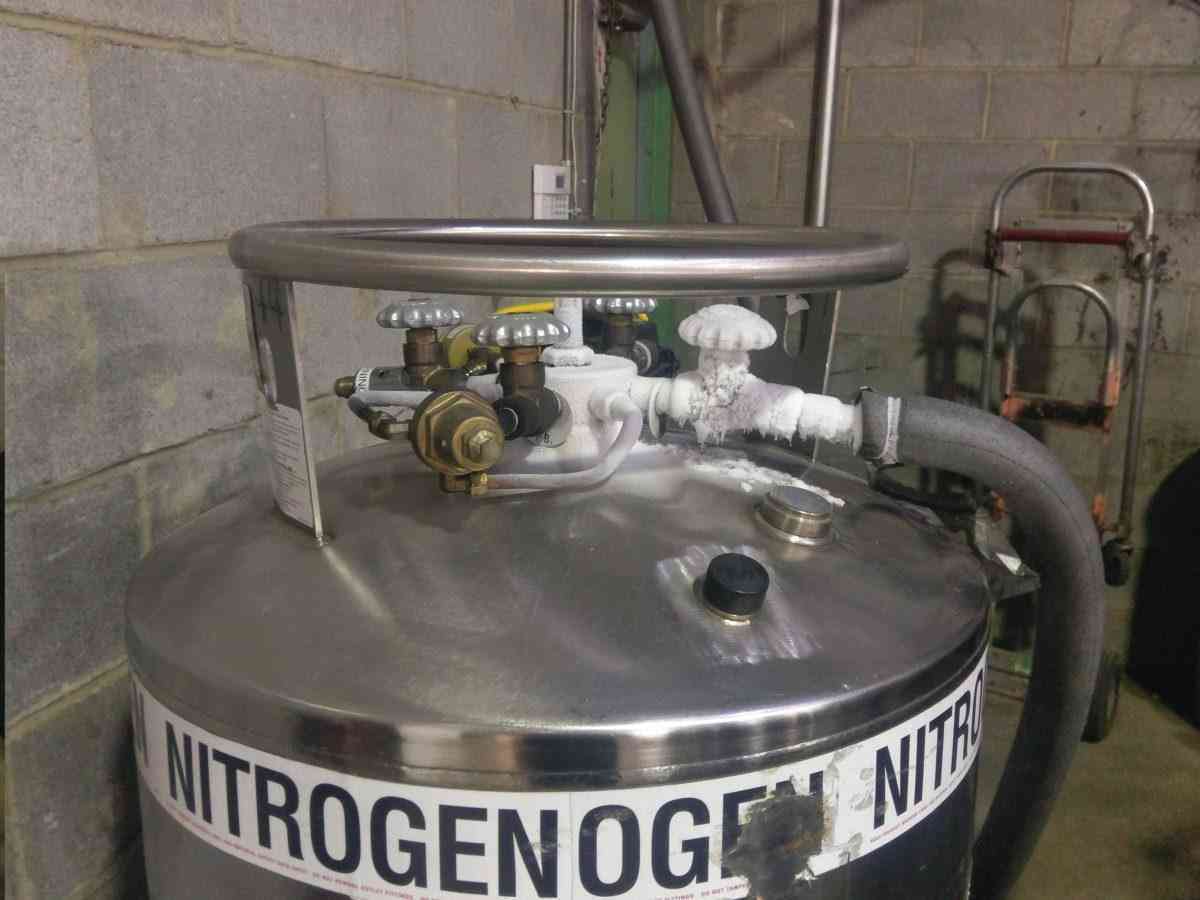 Product Main Characteristics
1.Our nitrogen dewars for cryosaunas are equipped with double safety auto-control release valves, high quality automatic system keeping low nitrogen vaporing waste and availability to adjust pressure, which cryotherapy chamber required.
2.This kind of products has the feature of increasing pressure and draining the Liquid continuously,which helps to effectively fill the liquid.
3.The movable wheels and trolley with high carrying capacity make our nitrogen tanks for cryosaunas  easily moves.
4. The special ultralow temperature cutoff valves are easier to operate. They are durable and elegant.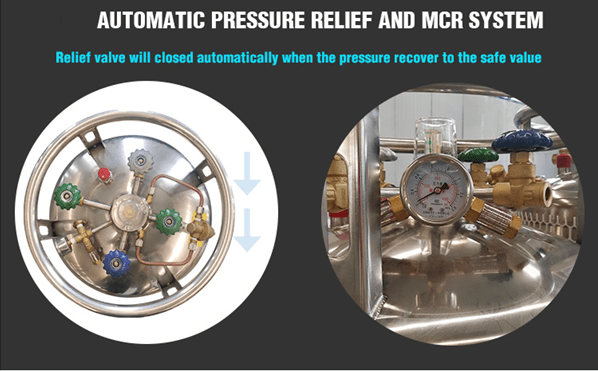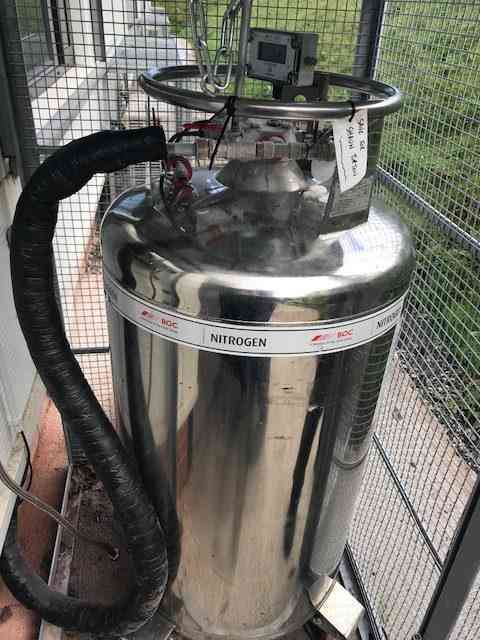 LIQUID NITROGEN:
SKIN CONTACT: No harm expected from vapor. Cold gas or liquid may cause severe frostbite.
EYE CONTACT: No harm expected from vapor. Cold gas or liquid may cause severe frostbite.
HANDLING LN2 CONTAINERS: LN2 is transported in containers in excess of 500 lbs. Body injuries may be caused by pushing and pulling of LN2 containers.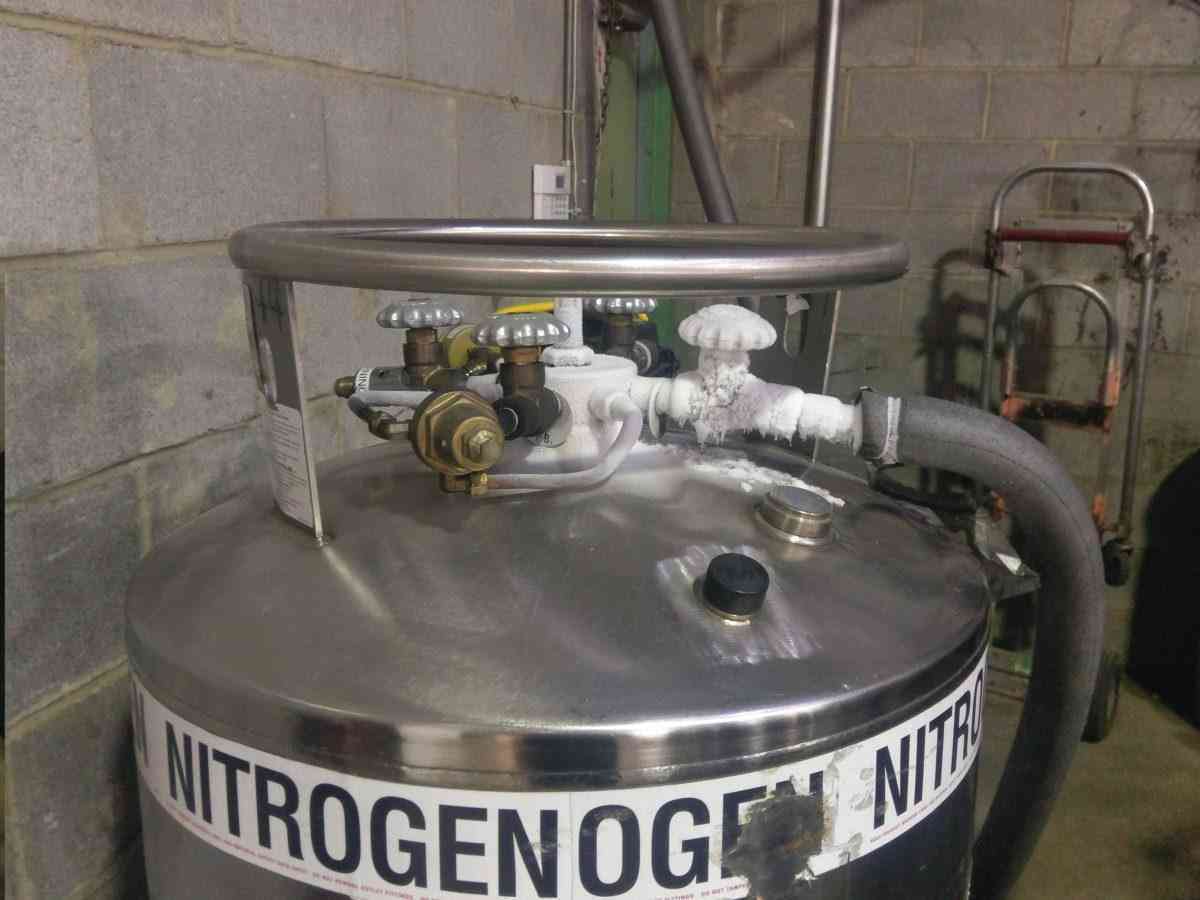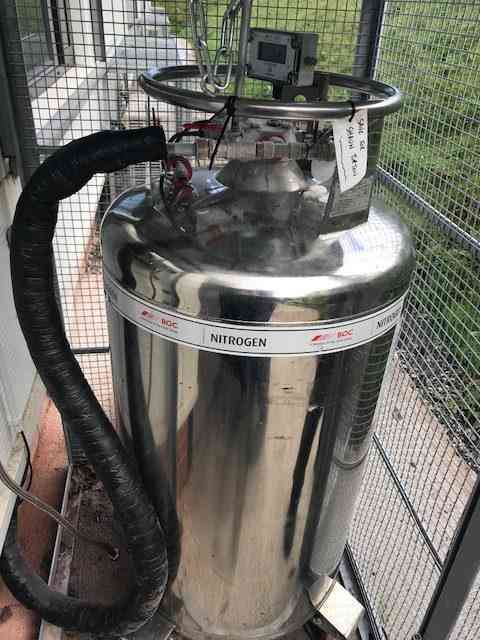 FIRST AID MEASURES:
SKIN CONTACT: For exposure to liquid, immediately warm frostbite area with warm water not to exceed 105 degrees Fahrenheit. In case of massive exposure, remove clothing while showering with warm waters. Call a physician.
EYE CONTACT: Immediately flush eyes thoroughly with warm waters for at least 15 minutes. Hold the eyelids open and away from the eyeballs to ensure that all surfaces are flushed thoroughly. See a physician, preferably an ophthalmologist immediately.
HANDLING LN2 CONTAINERS: Report all injuries to management.
PERSONAL PROTECTION
SKIN PROTECTION: Wear loose fitting, leather gloves.
EYE PROTECTION: Safety glasses and a full shield are recommended. Select in accordance with OSHA 29 CFR 1910.133.
HANDLING LN2 CONTAINERS: Follow the lifting, pushing, and pulling procedures covered in the "Pushing vs. Pulling" Safety Meeting.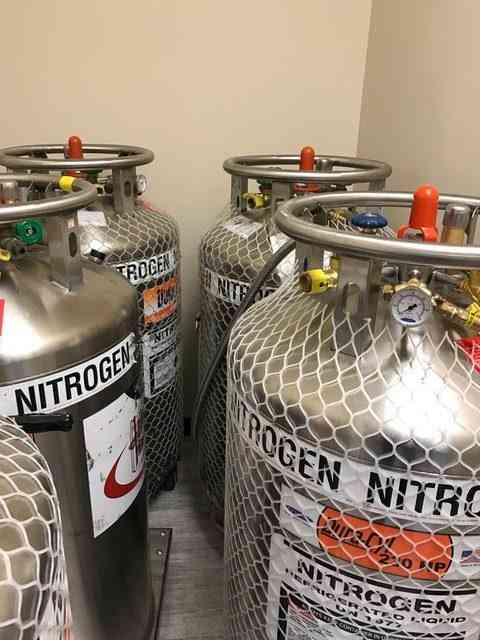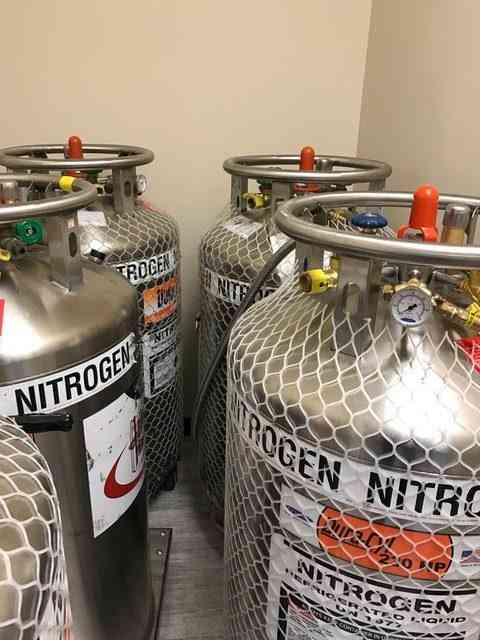 SAFE USE OF WITHDRAWAL DEVICE:
PRESSURE GAUGE: Indicates the pressure inside the container.
RELIEF VALVE: Relieves pressure inside the container automatically when excessive
pressure is reached. The relief valve is a safety device and cannot be adjusted.
VENT VALVE: Provides the means to vent product. The vent valve can be closed to
pressurize the vessel or opened to depressurize the vessel.
DISCHARGE VALVE: (Liquid Valve) Allows product to flow out of the vessel.
CYLINDER BUSTING DISK: (284 psig/1958 pKa)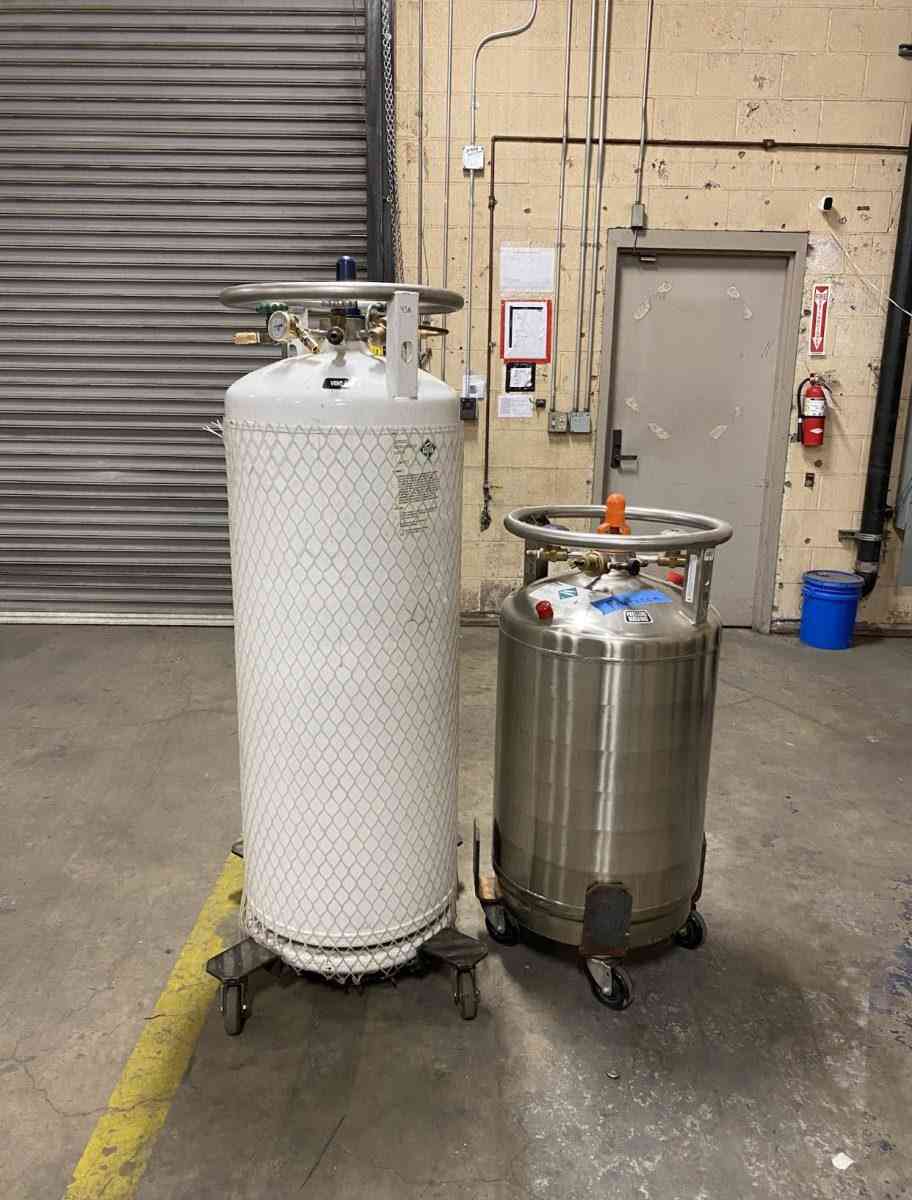 Related products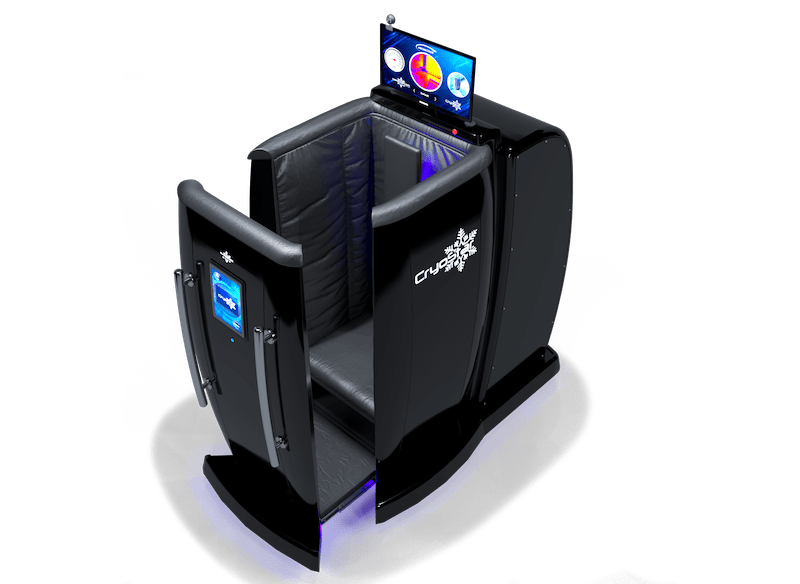 CryoStar
Ask special price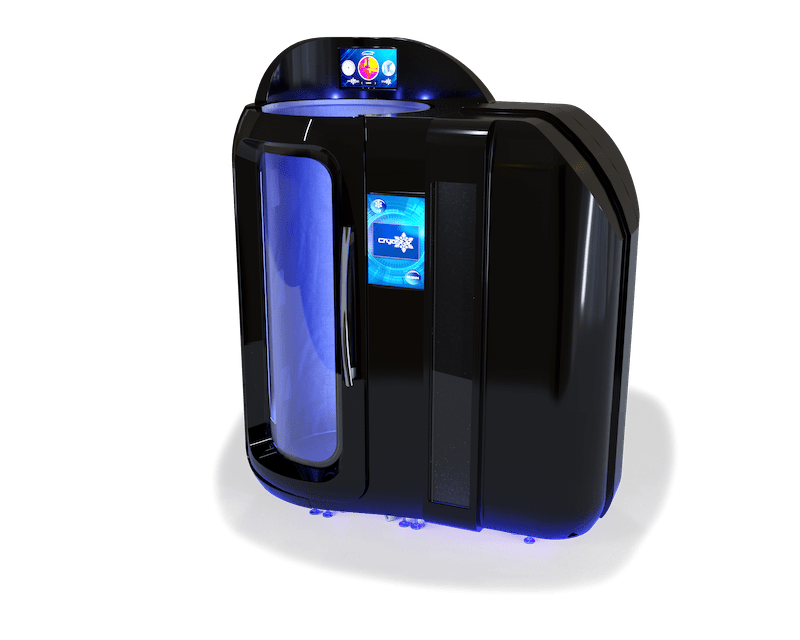 Antarctica Nitrogen
Ask special price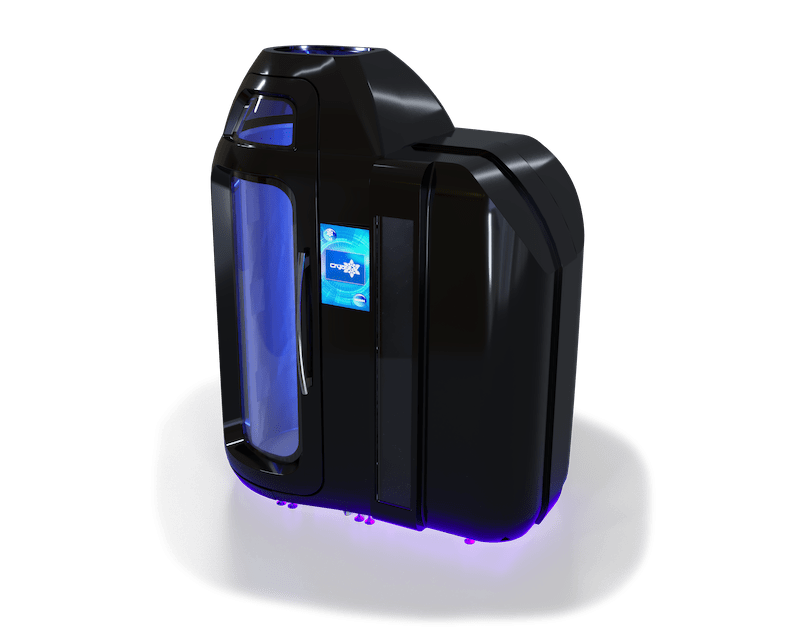 Antarctica WBC Nitrogen
Ask special price