Iceberg25L local CRYO
ICEBERG LOCALIZED CRYOTHERAPY MACHINE BASED ON NITROGEN
ICEBERG is a device for local cryo stimulation that can be used for treatment on particular parts of body. ICEBERG machine for local cryo stimulation is equipped with a sensor located in its cap for remote measurement of the patient's temperature during a cryotherapy session. The sensor informs the operator if the treatment area is of the right temperature to cause cryo stimulation, and helps to avoid excessive overcooling on the particular area. ICEBERG machine for localized cryo stimulation is an innovative device for local cryo stimulation using liquid nitrogen. Thanks to its design, ICEBERG provides safer and more effective treatments. This is a new way of reaching low temperatures, called evaporation, where liquid nitrogen vapor improves the effectiveness of our devices for 40% compared to our competitors.
What is targeted cryo stimulation
Localized cryo stimulation is a procedure geared towards a particular body part that involves short exposures to air temperatures up to-160°C or -320°F. With low temperature nitrogen vapor, skin is being cooled down sufficiently to encourage vasoconstriction, followed by fast vascular renewal and activation of optimal body defenses. During the short session, only surface of the skin is cooled down, and the body reacts with temperature rising caused by increased microcirculation across the treatment area. Metabolic boost persists for more than 4 hours after each treatment. Localized cryo stimulation is frequently used to achieve pain relief, post surgery recovery, rehabilitation from injuries and reduction of inflammation in particular body parts. The analgesic effects of cryo stimulation may last up to 3-4 days, that is why this therapy method is highly popular in sport rehabilitation, rheumatology and dermatology. Cryo stimulation can be applied along with (in conjunctions with) physiotherapy programs to speed up healing process and shorten timeframes of recovery from injuries. Cryotherapy is widely used on whole body to visibly reduce appearance of cellulite and helps with weight loss as well as skin aging and facial plastic surgery. Since cryotherapy shows rejuvenating and anti-ageing effect, so called 'cryofacial' method has become very popular within beauty industry. Localized cryo stimulation of the area that underwent plastic surgery significantly reduces postoperative edema and facilitates skin healing. Low temperature treatments minimize wrinkles, stretch marks, swelling, and make skin more supple and resilient.  
ICEBERG LOCALIZED CRYO STIMULATION machine provide the following benefits
Relieve pain

Reduce inflammation

Decrease swelling

Muscle tension reduction

Joint function improvement

Increase range of motion

Speed recovery

Quick return to training (zero down time)

   

Localized muscle fatigue reduction

Increase of blood circulation

Effective course of postoperative rehabilitation

Inflammation, bruising and swelling reduction in the course of recovery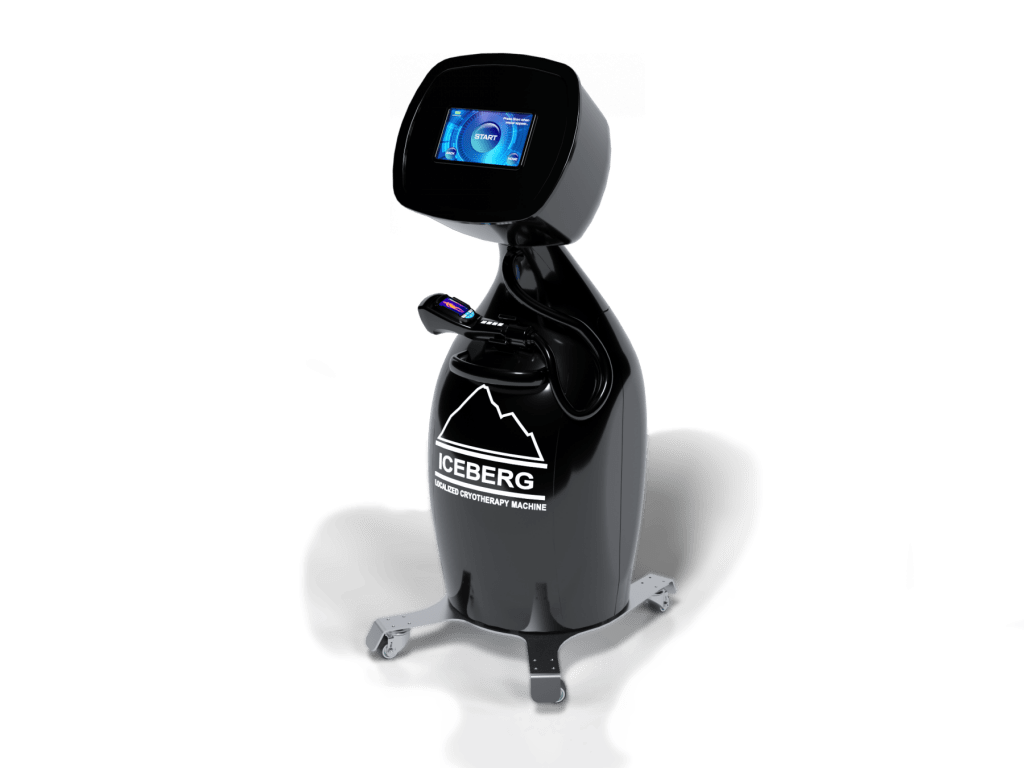 Cryo stimulation machine functions
The machine is controlled through a remote controller located on the handle and through a big sensor panel with LCD display showing processing parameters. The flow force is regulated smoothly, allowing choosing appropriate processing parameters adapted to the treatment area. There are 4 levels of outgoing cooling flow force that help to regulate cryo stimulation of the patient's skin in a best possible way. There is no other producer that achieved creation of a machine with such strong functionality and reasonable price.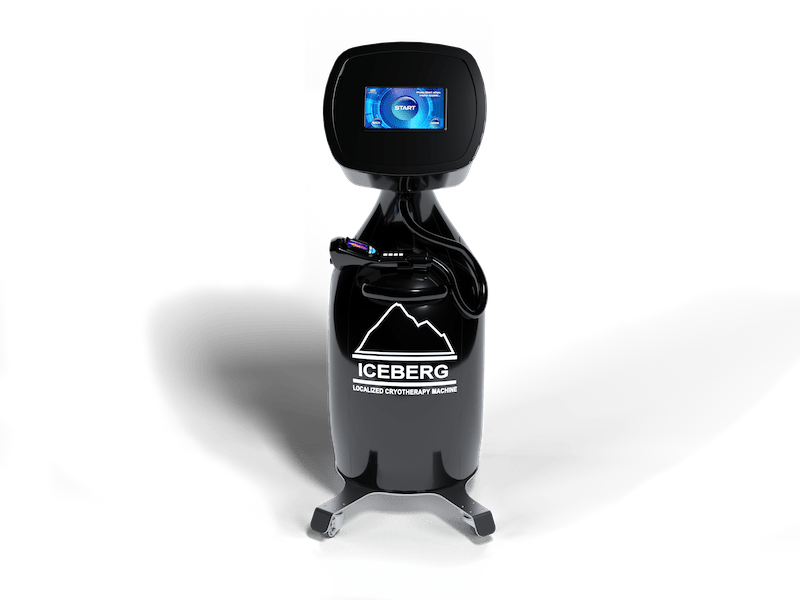 Iceberg 25 localized cryotherapy machine FUNCTIONS
Smart interface with a new generation 11-inch LCD HD touch screen

Modern design created by Hollywood design bureau

Ergonomic handle cap with control start-buttons

Temperature sensor with LED indicator

Power button located on the handle

Portable and movable 25L or 50L built in liquid nitrogen tanks

 

Nitrogen vapor temperature on the way out of jet pipe reaches up to -263-292°F (-164-180°С)

Sensor of liquid nitrogen level in reservoir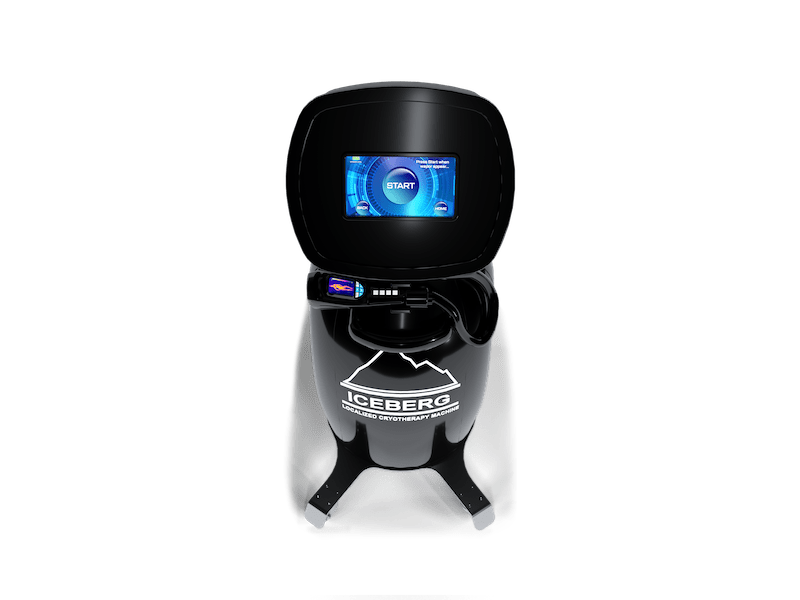 Thermal imaging handle on localized cryotherapy machine
Localized cryotherapy machine Iceberg 25 has option as thermal imaging handle. This is special handle with screen which showing how extreme cold therapy working on certain skin areas. A thermal imaging handle consists from components as an optic system camera, temperature detector, amplifier, signal processor, and HD display. These parts work together to render infrared radiation, such as that given off by warm objects or flames, into a visible light representation in real time on display mounted on handle of localized therapy unit Iceberg 25. Thermal imaging display shows infrared output differentials so you can see in different colors as skin temperature changing. Most innovative solution for your patient and make cryotherapy procedure in proper way.
Product Features
IR Image Resolution: 60 x 60 , 3600 pixels
Thermal Sensitivity:0.15°C
Temperature Range: -20 to 300 °C
Temperature Accuracy:+/- 2 % or +/- 2 °C
Display Screen: 2.4″ Full angle HD
Visible Image Resolution:0.3 mega pixels
Capturing Frequency: 6 Hz
Extra benefits of localized cryotherapy
Reduction of muscle and ligaments deformities

Treatment of tendon injuries (rapture, sprain, tendinosis, tendinopathy)

Facilitates treatment of overweight and obesity accelerating cell metabolism

Helpful in clearing the skin from bacteria and in other dermatologic applications

Ensures cryo facial improvement of facial skin condition and other aesthetic functions

Slows down skin aging processes, ensures general rejuvenation

Hair and scalp treatment

Cryo Shaping works as a detox therapy that strengthens skin, reduces cellulite and facilitates weight loss.

Aesthetic cryo stimulation is designed to control cellulite, especially effective when combined with deep pressure massage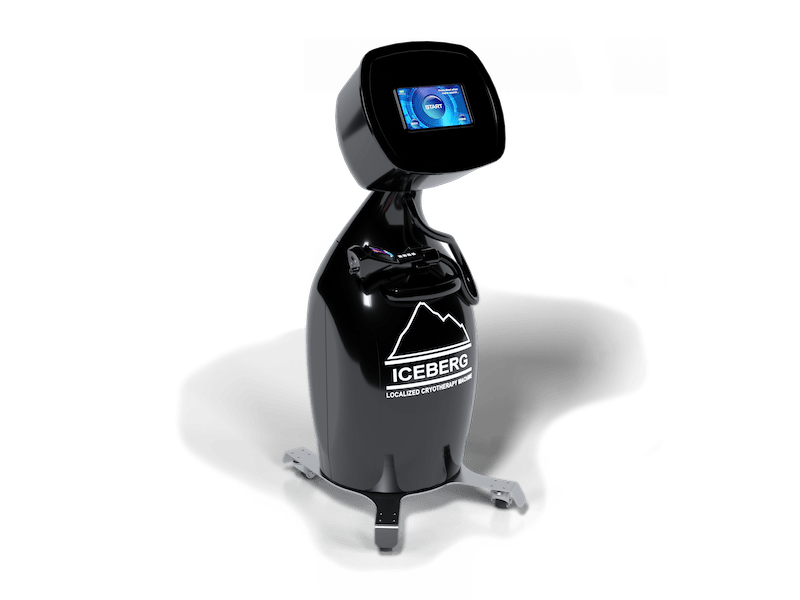 Extra functionality of portable cryotherapy machine Iceberg
Emergency stop button

Alarm when an empty nitrogen tank

Variety of automatic programs for cryo stimulation of different parts of body and face. Manual program with availability of adjustments 

4 power levels of cryo stimulation

Manage operation by the handle and display

LED red light for detection of optimal distance between the handle and the skin

Inbuilt wheels for mobility and transportation of the machine

Menu on different languages 

Flexible hose up to 1.5m in length

Possibility to place the client's logo on the equipment body (customized order)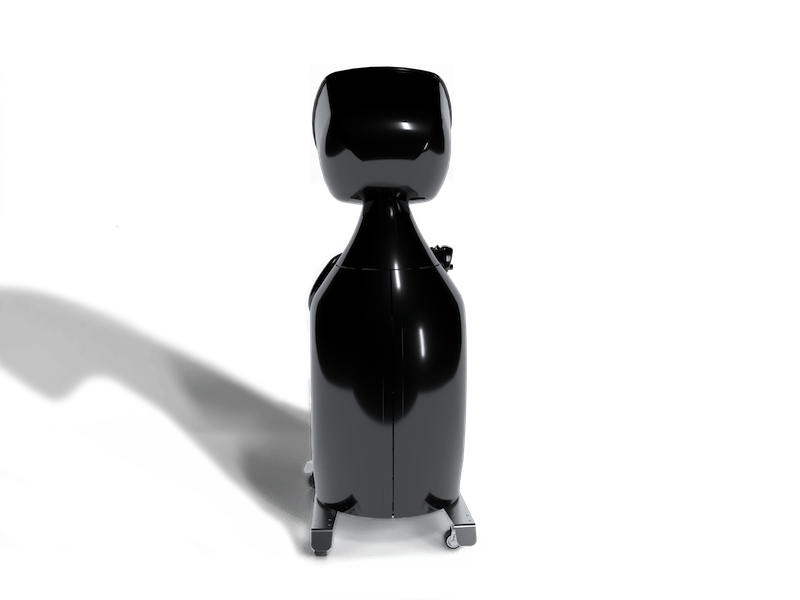 Disclaimer
The Producer informed the Equipment is fitness or wellness purposes equipment for sport recovery and rehab purposes only which are not FDA approved for medical usage or other usage which required FDA.  This is not medical equipment. Current product could not use any adversing description of the Equipment from the Producer's web site or other info ways as a statements of healthcare benefits of the Equipment. Producer shall not liability for all or any statements regarding a healthcare futures and benefits of Equipment which provided to a clients.