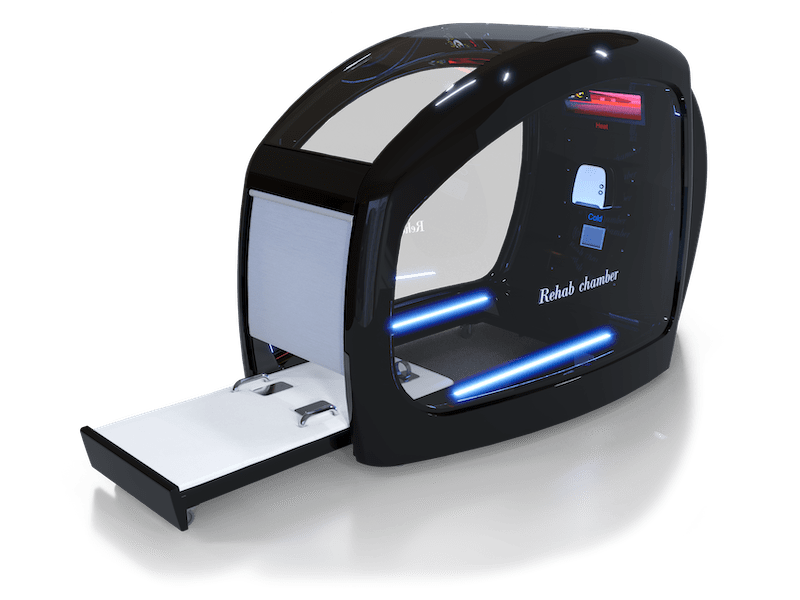 Innovative technologies for weight loss and sport rehabilitation
This rehab chamber was created for faster muscle recovery post injury, and accelerate weight loss. The capsule combines hot and cold therapies with low impact exercises for one who has suffered from muscle trauma or after joint replacement surgery. It comes with 1.5 kg loading exercise ropes for a better range of motion, and a virtual video guidance trainer. The hot therapy program heats up to 36.6C alternating with cryotherapy. Additional options include color therapy for skincare, ozone O3, and air ionization therapy.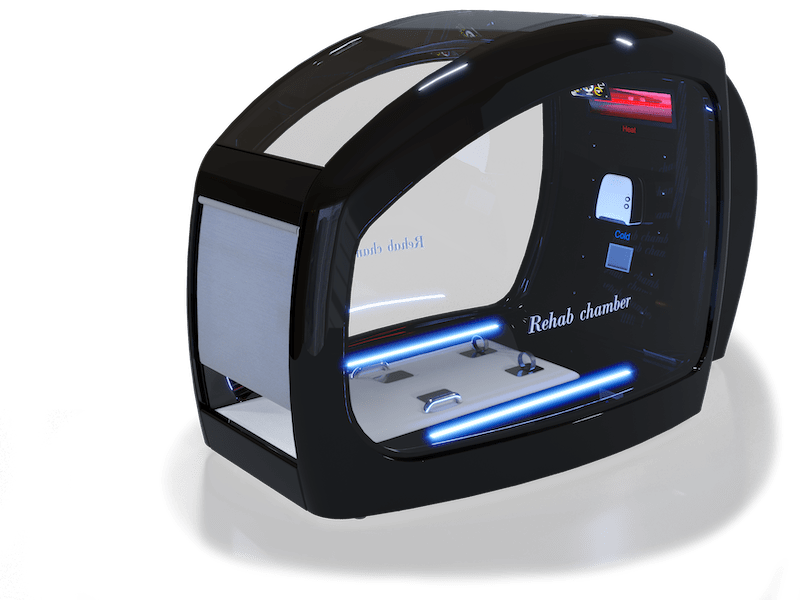 Hot and cold therapy for faster recovery
Combining Hot and cold therapies have been known for years, as an effective, natural method for sports rehabilitation. The extreme cold of cryotherapy is widely used by famous athletes to reduce inflammation, block pain receptors, and immediately achieve pain relief. The recovery benefits of the heat relaxes muscle, and activate the metabolism. This improves blood flow, increases sweating, therefore removing toxins from the body.
Expert researchers have concluded that muscle recovery is based on strength, a force to passively move the knee for example, a subjective pain scale, and blood myogloblin levels. For strength, heat applications have been successful immediately after exercise, The heat infared therapy prevents tissue damage, especially if temperatures inside and outside of the body are the same while stimulating the lymphatic systems.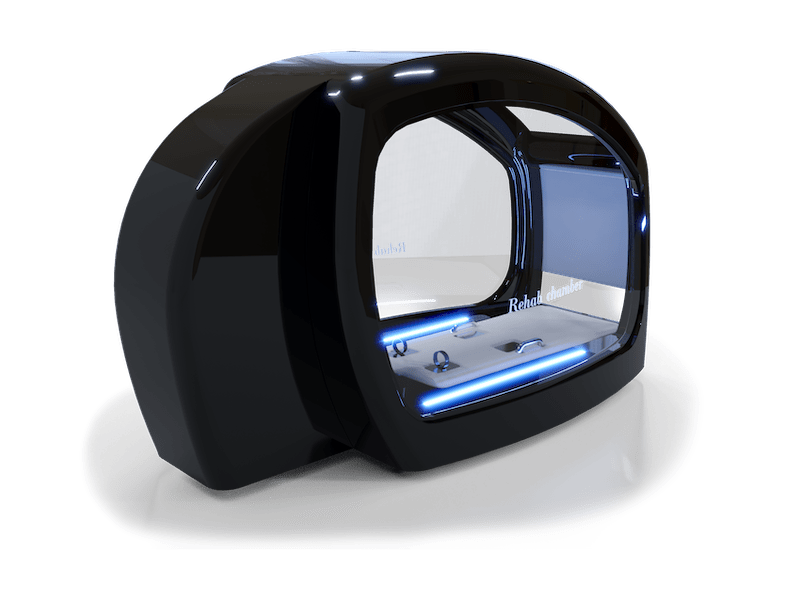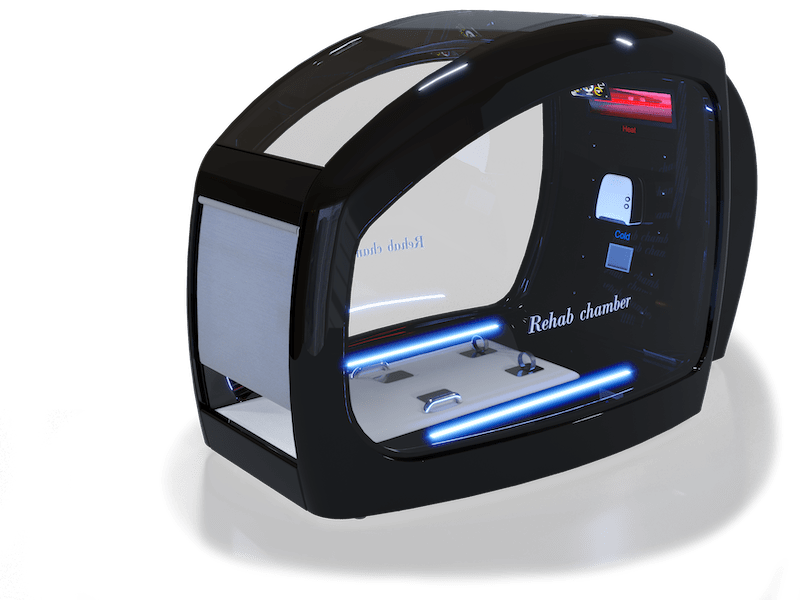 Low impact physical exercises
Clients post-rehab need to improve their fitness levels and general well-being. Sometimes working out can be limited. One can not always participate in hard physical activities. Same for those who struggle with weight loss and wish to get into shape. The low impact exercises of the hot cryo chamber may be the solution. These exercises are gentle on the body, without heavy loading on the muscles, tendons and joints. The chamber has 4 low impact fitness ropes that hold the arms and legs, with a loading of only 1.5kg. It has a display with a virtual trainer to explain the exercises, to restore movement, extend your range of motion, and relax the muscles.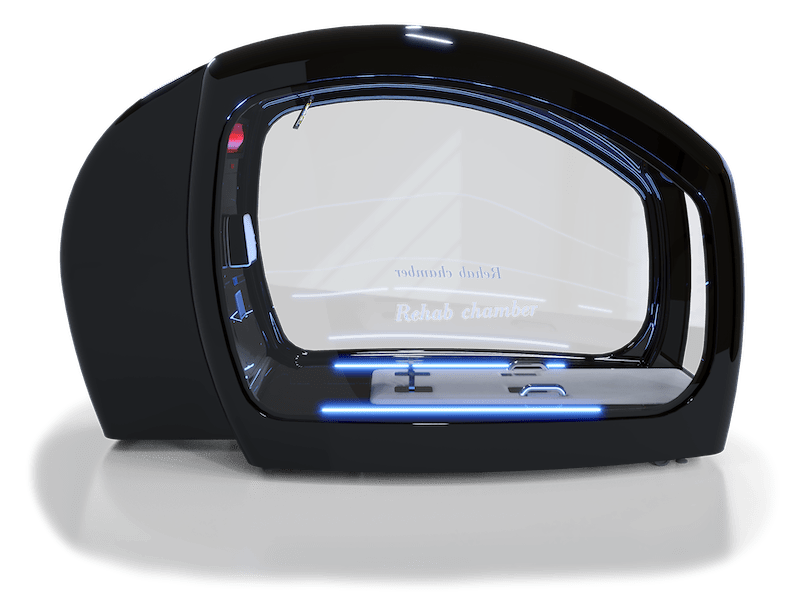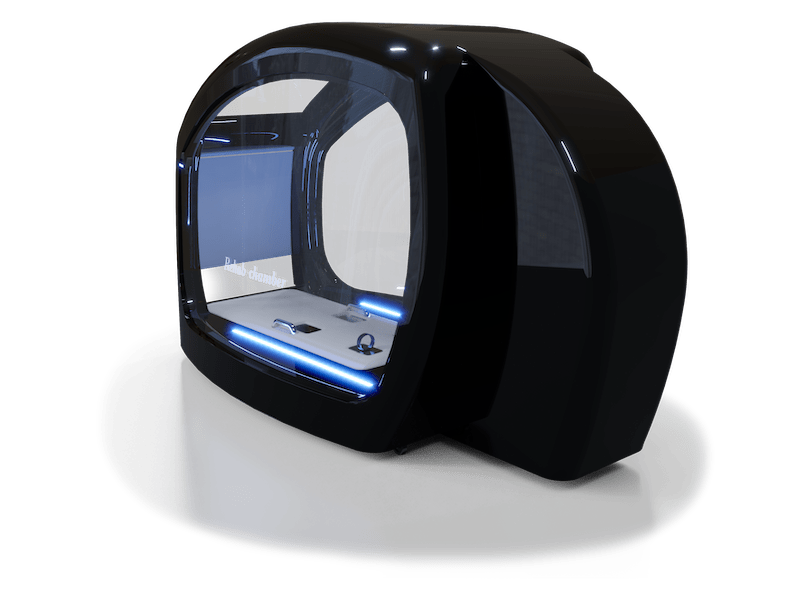 Hot therapy exercises
This rehab and weight loss capsule has an infared heater with a temperature control sensor. It has been created to heat the air to 36.6C, which is the same as your body temperature. The skin receptors feel the same temperature as the rest of the body. Therefore the muscle contractions are more relaxed during your workout in the chamber to prevent pain or discomfort in the injured areas.The heat therapy improves blood and lymphatic circulation. Increasing the temperature even slightly, can soothe the muscles increase flexibility, and heal damaged tissue.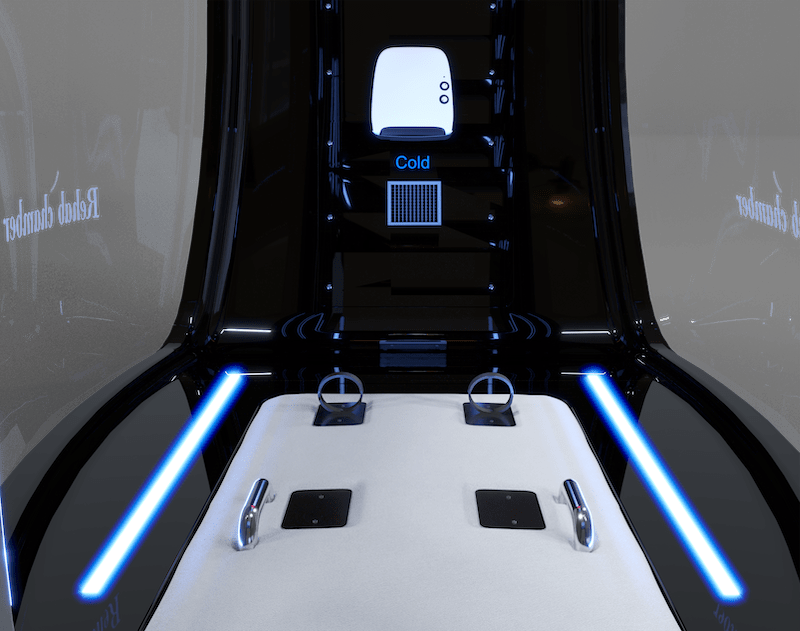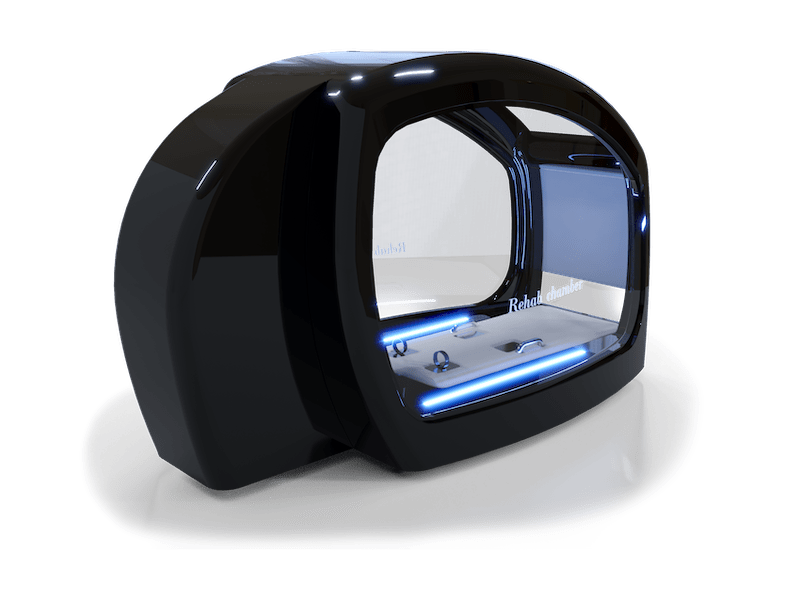 Cryotherapy exercises
The exceptionally cold temperatures of cryotherapy exercises, work by reducing blood flow to a particular area in the body. Pain receptors are frozen in order to reduce inflammation and swelling. It can temporarily reduce nerve sensor activity to relieve pain. This makes physical exercise a lot easier. Alternating hot and cold therapies makes the treatment more effective. The hot cryo chamber has an additional application specifically for weight-loss using the low impact exercises.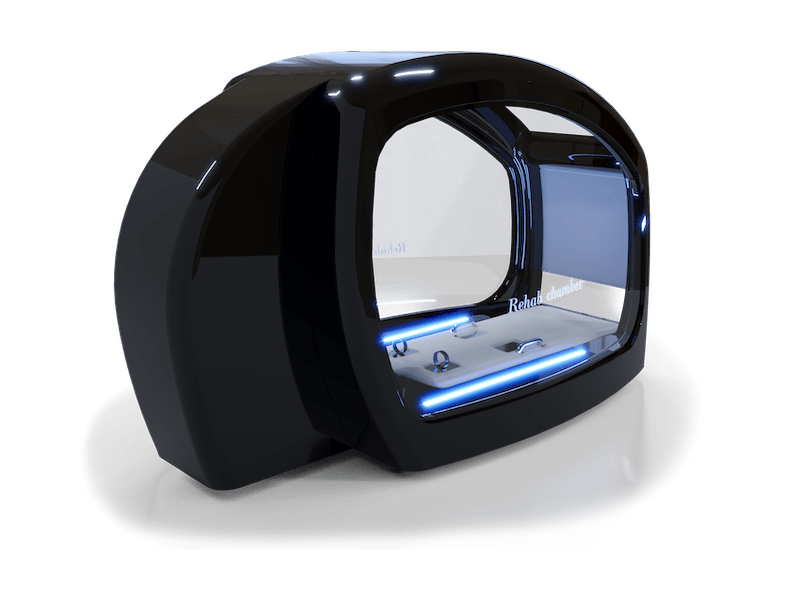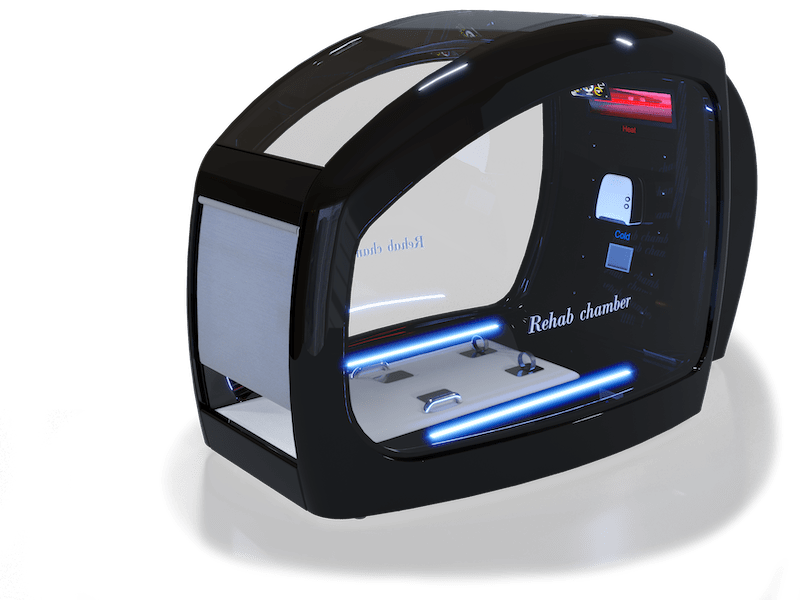 Additional Features
Collagen lamps
O3 air Ionization
Color Therapy
WIFI remote control
Vacuactivus application for cell phones
Virtual reality trainer programs
Video instruction inside the chamber
Ergonomic, state-of-the-art interior/exterior design.
Technical specification
Length:
3016mm/118" Weight 150kg/330LB
Power supply:
230V/50Hz or 120V/60Hz
Power consumption:
2kW with infrared option and 3kW with Cryonick
Options:
color and aroma therapy
Options on the Grand model:
Netflix, RadioGarden, Facebook, WiFi, Auto update system
Optional:
iPhone/Android control application with QR code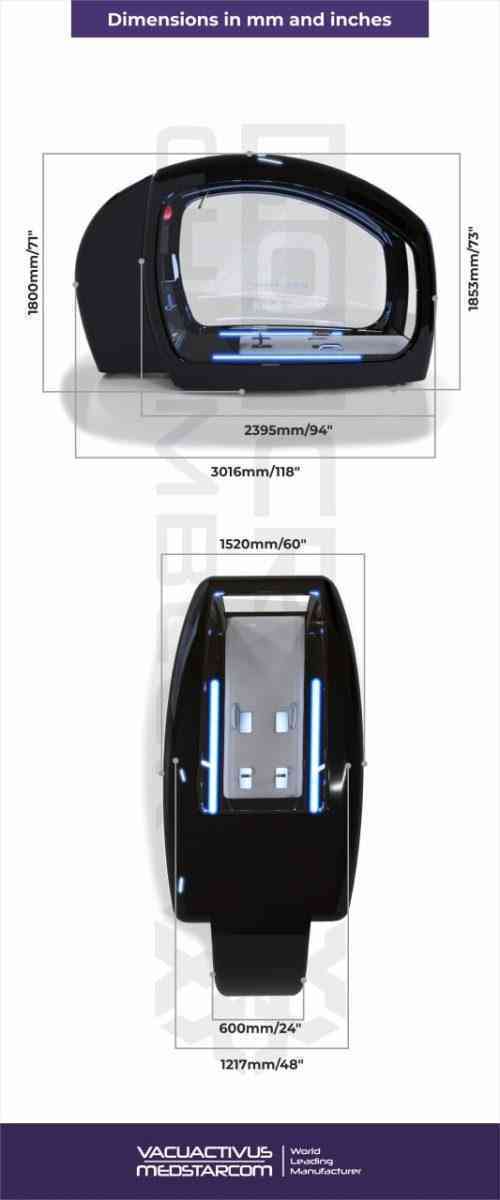 Related products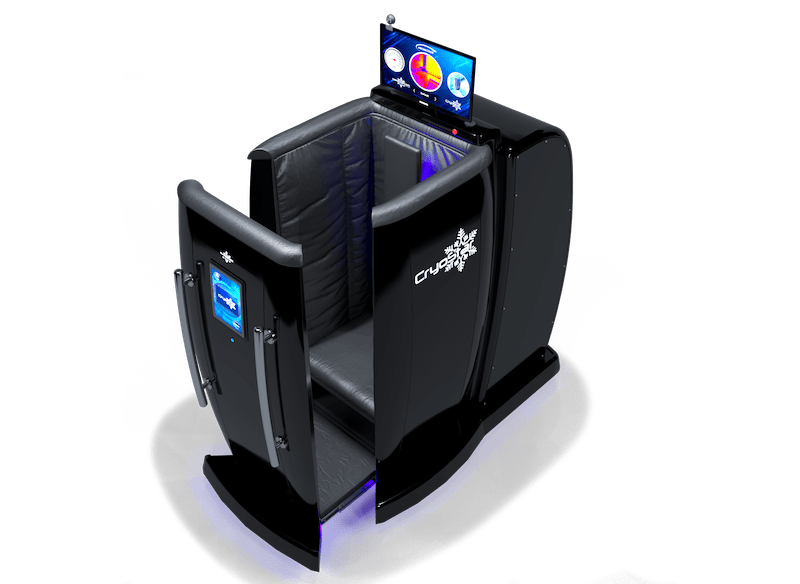 CryoStar
Ask special price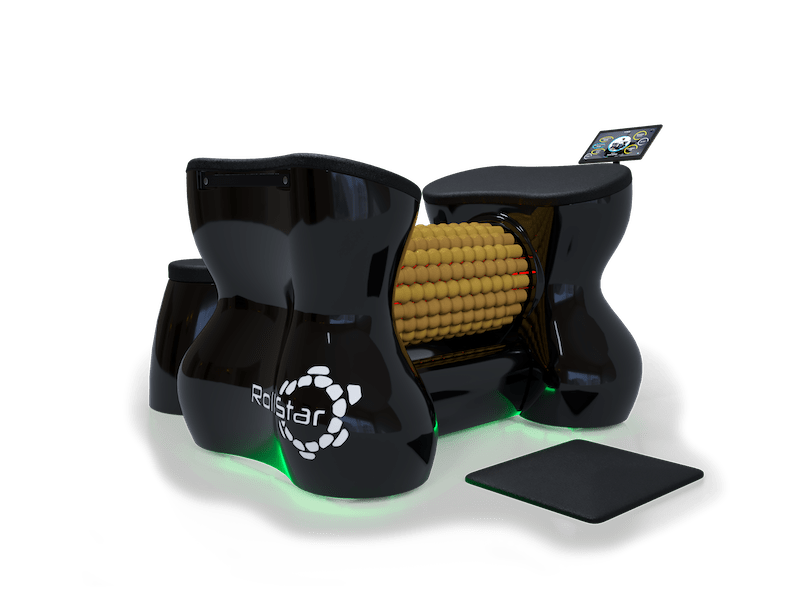 RollStar Rollshaper
Ask special price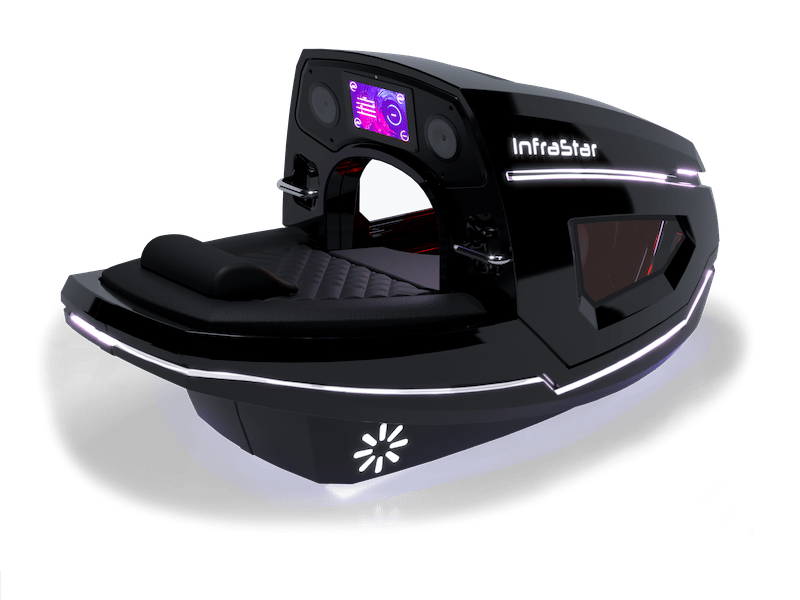 InfraStar Bike
Ask special price