VACUACTIVUS exhibits a new model lines of ActiveCryo cryotherapy chamber and localized cryotherapy machine Polar Bear on China Sport Trade show taking place in Shanghai China during 23-26 May.
China market is very growing in recovery and reliability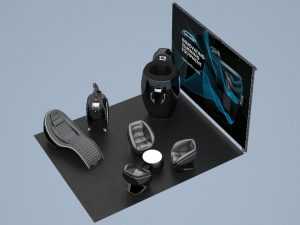 tion industry. Cryotherapy treatments are becoming a same popular like in US or Europe. Many Chinese rehabilitation centers and clinics start offering innovative therapy as healing by cold as called as "cryotherapy". VACUACTIVUS as a leading manufacturer of whole body cryotherapy equipment is extending sales in China where sport recovery related to one of the most innovative and successful  business concepts. VACUACTIVUS leads the cryotherapy industry with the most advanced and newest technologies in the recovery segment.
China Sport Show is an one of the largest fitness event in Asia where exhibited a many vendors including sport rehabilitation. We exhibits a newest updated model of ActiveCryo cryotherapy chamber, localized cryotherapy machine Polar Bear and a few other models of weight loss and rehab equipment. Welcome to visit our booth space 01D207.