SUPPLIER BENEFITS
As world leading manufacturer of cryotherapy chambers and innovative fitness rehabilitation machines, our company has a over 15 years history of creating entirely new cryotherapy studios, rehabiliation centers, wellness & fitness clubs, weight loss centers and re-equipping current same businesses. Our expertise provides customers with insight to wellness cryotherapy and fitness weight loss trends and the ever-growing market, and together we've seen positive increase in new customers and outperformance of competitors. We are dedicated to making constant and long-lasting achievements in the wellness, cryotherapy, weight loss, spa and fitness industries.
Too often people begin fad diets to try to shed pounds, shape their body and remove cellulite. Applying a restrictive diet and spending too much time on tedious, boring exercises will certainly help slim your upper body, but we noticed a constant issue with the lower body physique remaining unchanged. Through research, we found that this is due primarily with the lack of blood flow throughout the body. While two-thirds of your blood supply circulates in the upper body, only one-third of this system is activated in lower regions. With greater blood circulation, the faster fat can burn and the quicker harmful toxins can be washed out from the body.
Using our innovative techniques and equipment, this problem is now in the past. It is possible to achieve maximum results in minimum time and effort with the innovative equipment made by VACUACTIVUS a world leading manuafcturer of wellness, cryotherapy, spa, fitness and weight loss machines. These spectacular results are possible due to advanced engineering and revolutionary technological developments, including whole body cryotherapy, infrared heating, and vacuum cellulite reduction massage therapy. This, along with the effects of muscle and sensory stimulation through color therapy, aromatherapy, vibration fitness, and massage allows for a full fitness of body and mind, with an emphasis on spa influence and relaxation benefits in most all of our equipment.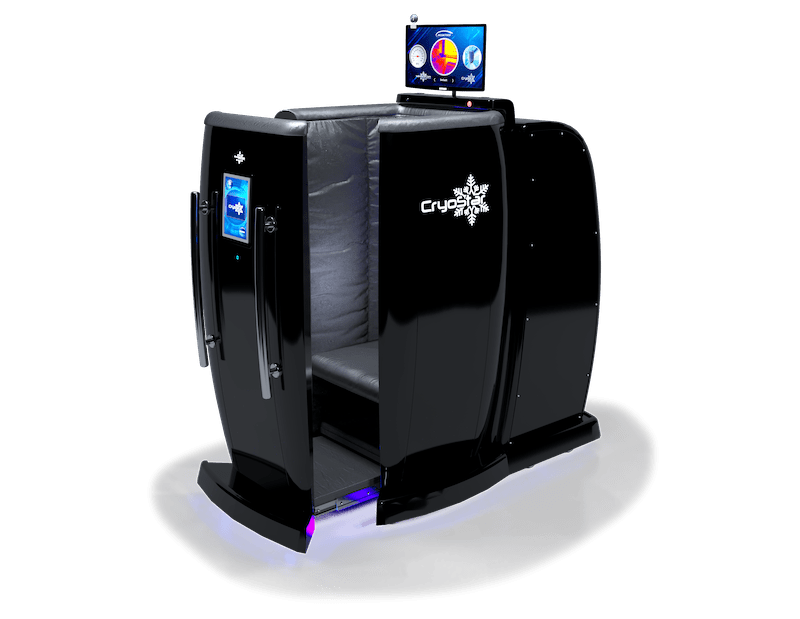 Advantages of our rehabilitation equipment
Our rehab products combine effectiveness, modern design, and full functionality in each device and our equipment is great for both home and commercial use. Exercising with our equipment gives clients confidence and results.
Elimination of cellulite
Pain relief
Slimming and body shaping
Rapid fat loss (thighs, abdomen, buttocks)
Burning of excess calories
Improved blood flow (skin becomes more elastic and supple)
Improved overall physicality
Improved circulatory and lymphatic system
Removal of toxins and harmful substances
Overall wellbeing
Releasing serotonin (a hormone connected to the feeling of happiness)
Body rejuvenation
Relaxation
Holistic wellness and healing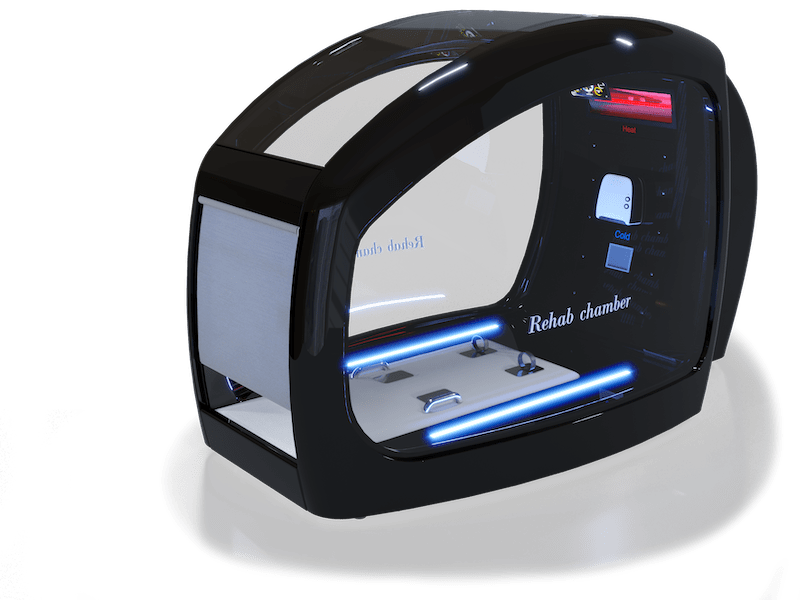 Open cryotherapy recovery business
​Innovative equipment from VACUACTIVUS is a breakthrough in wellness and fitness, and now these innovative machines are within your reach!
Weight loss centers and cryotherapy studios have shown and clients have confirmed the effectiveness of our machines in the fight against unwanted weight and cellulite. After approximately 20 treatments, these benefits will last for several months. We recommend 12 to 20 treatments in one session (with one treatment only taking 30 minutes)
Today begin the most effective cryotherapy and weight loss programs and join the thousands of satisfied customers!  
This is your opportunity for develop a successful business!