RollStar Rodillo de masaje linfático
Los masajeadores de rollos lympahic RollStar son una bendición para aquellos que sueñan con perder el exceso de peso sin esfuerzo, sin ir al gimnasio, sin restricciones dietéticas. Estos maravillosos simuladores, como aseguran los fabricantes, ayudan a lograr resultados notables en tan solo 7 días. Al mismo tiempo, debes dedicar solo una hora al día a las clases. Estos dispositivos realmente te permiten lograr una hermosa figura sin agotar los entrenamientos.
RollStar rodillo de masaje linfático
Limpia el cuerpo y realiza una desintoxicación linfática con el masajeador de rodillo linfático RollStar
El sistema linfático del cuerpo es parte del sistema inmunológico. Lypha transporta nutrientes y oxígeno a las células, recolectando toxinas en el camino y luego elimina las toxinas a través de los ganglios linfáticos. La celulitis aparece debido a la mala circulación sanguínea y lipática en áreas específicas del cuerpo. El rodillo RollShape estimula el sistema lipático, destruye mecánicamente la combinación entre las células grasas en el tejido graso, suministra sangre y oxígeno a dichas áreas, transfiere las células grasas a energía y aumenta el flujo linfático para la eliminación de toxinas del cuerpo.
Lymphatic cellulite reduction massage
RollStar is the lymphatic massage rollshaper.  The roll massage performed on our rollshaper  stimulates the production of lymphatic fluids and the expansion of lymph vessels. Lymphatic massage by RollStar lymphatic drainage roller mechanically destroys combination between fat cells. Infrared heating increase blood and lymphatic circulation in targeted body areas helps to bring blood with oxygen there. Blood with oxygen  easy transfers to energy these fat cells. Therefore lymphatic massage rollers are most effective devices for cellulite reduction. As well as rollers making muscle massage which used in sport rehabilitation and recovery for massage therapists. Lymphatic drainage massage is the most effective method of get rid in problematic body areas and get fast cellulite reduction benefits.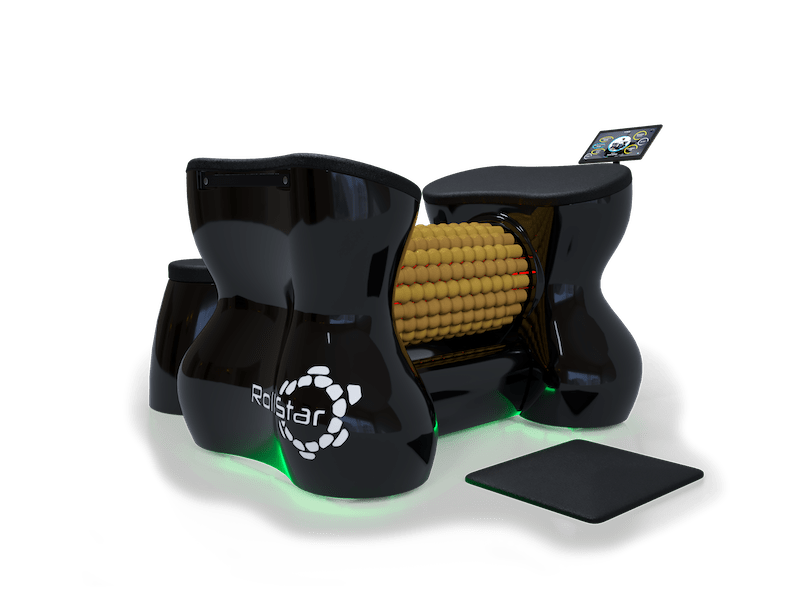 Lymphatic drainage are extensive, mainly in the transport via lymphatic system and removal of stagnant fluids located in body. Lymphatic drainage exercises on rollshaper stimulates blood and lymphatic circulation, fat tissue reduction and skin tightening. Increases lymphatic flow, promoting faster removal of excess interstitial fluid and toxins from body. Reduces swelling and water retention. Helps with cellulite reduction by reducing the amount of fluid that presses up against the cross-hatched fibers beneath your skin. Improve body and muscle relaxation and well-being feeling. Energizes the body and makes muscle recovery.
Avantages du massage lymphatique au rouleau
¡Menos 10 pulgadas de cintura en solo un mes!
Según los desarrolladores, el masajeador de rodillo linfático RollStar se puede utilizar para eliminar cualquier zona del cuerpo problemática como caderas, abdomen, glúteos, hombros, etc. RollStar no tiene efectos secundarios.
Beneficios del masaje linfático:
Pierde esos kilos de más
Mejorar la circulación sanguínea y linfática en áreas corporales problemáticas.
Reducir el volumen de las partes del cuerpo.
Elimina los depósitos de grasa localizados.
Mejora la condición de la piel
Estiramiento de la piel y mejora la elasticidad de la piel.
Reducción de celulitis
Mejora el tono muscular.
Desintoxicación
Evite la liposucción, los dudosos suplementos dietéticos para adelgazar y las dietas estrictas.
El efecto se consigue mediante un potente masaje de drenaje linfático y calentamiento simultáneo de la piel con rayos infrarrojos. De hecho, al considerar el trabajo de los simuladores, puede asegurarse de que brinden excelentes resultados incluso a los más vagos. El masaje de drenaje linfático es muchas veces más eficaz de lo habitual. En solo una sesión en el masajeador de rodillos RollStar, puede quemar hasta 450 calorías o perder al menos 5-10 kg (10-20LB) por mes sin ningún ejercicio físico duro o carga cardiovascular.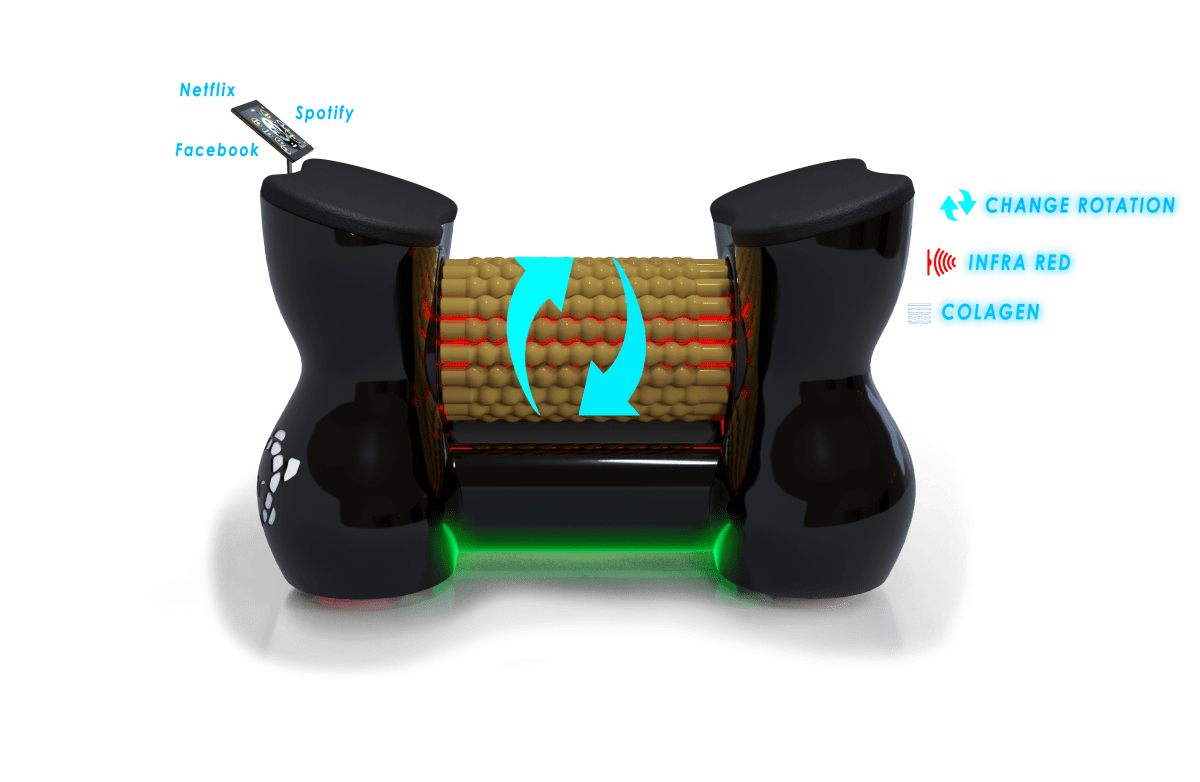 Effects of lymphatic massager roll shaper
Minus 10 inches in the waist in just a month! According to the developers RollStar lymphatic roll massager can be used to get rid in any problematic body area as hips, abdomen, buttocks, shoulders, etc. RollStar have no side effects. The effect is achieved through a powerful lymphatic drainage massage and simultaneous heating of the skin with infrared rays. Indeed, when considering the work of simulators, you can make sure that they give excellent results even to the laziest. Lymphatic drainage massage is many times more effective than usual. In just one session on RollStar roll massager you can burn up to 450 calories or lose at least 5-10 kg (10-20LB) per month without any hard fitness exercises or cardio loading.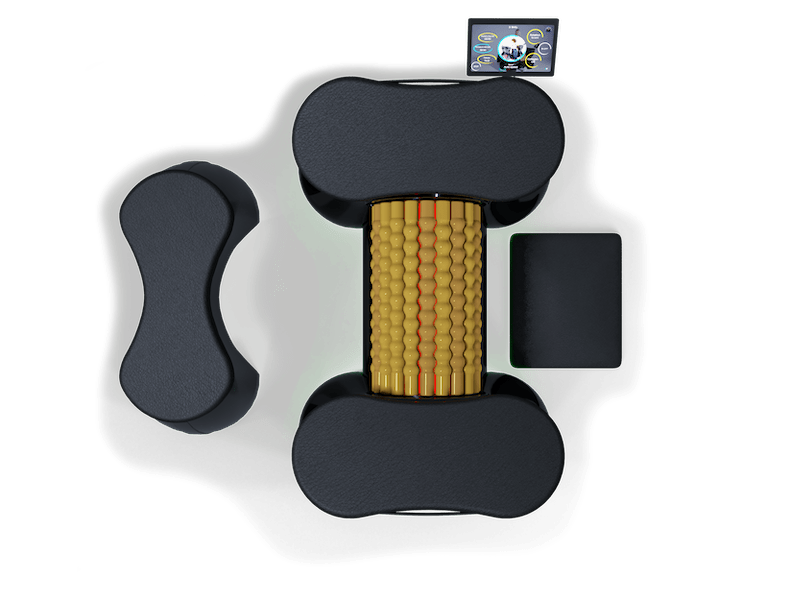 New updated menu
Virtual reality display
Wi-Fi
Netflix
Spotify
Video guide
FaceBook
VACUACTIVUS application control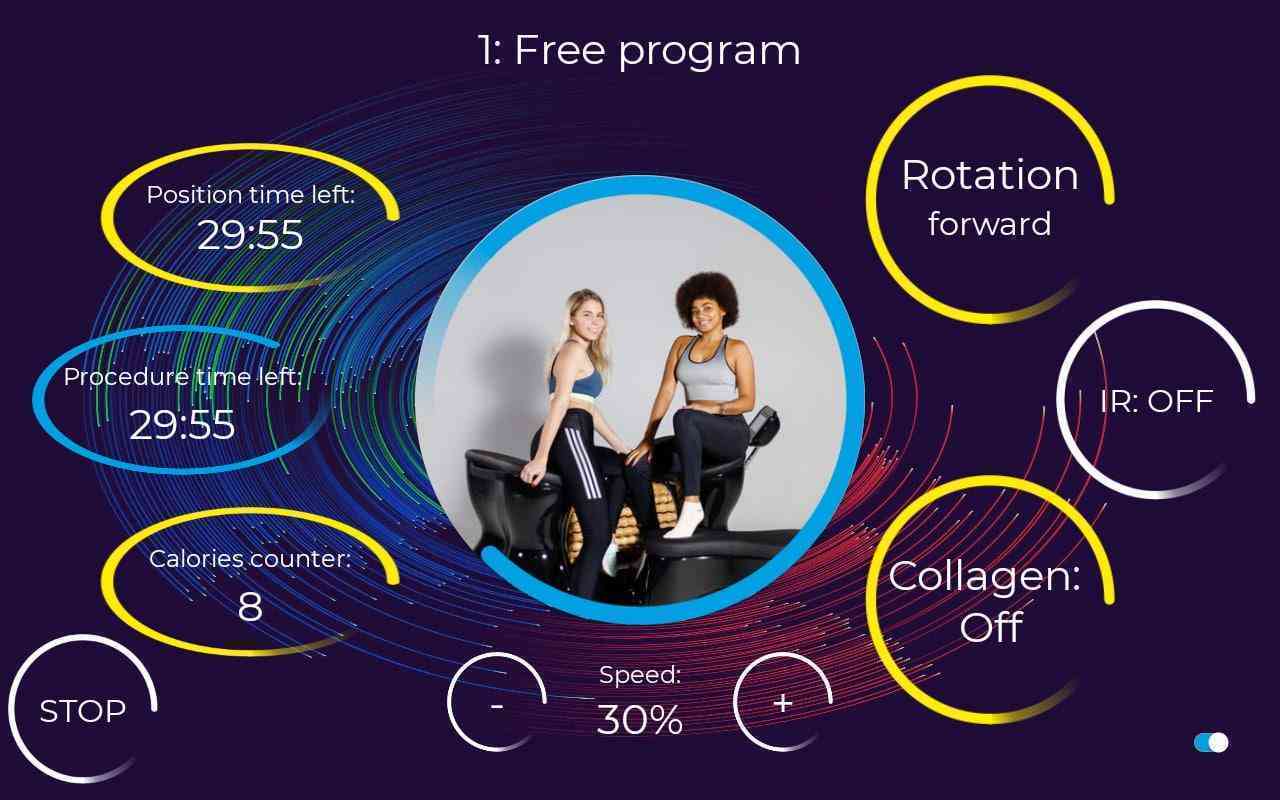 Newest menu
New generation of RollStar lymphatic massage roller got menu features as: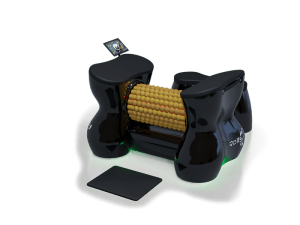 10.1″ movable wi-fi display
Bluetooth connection via machine and display. You could operate rollshaper remotely
virtual reality menu with exercise instructions
TV channels, Netflix, Facebook and Instagram is available to review during lymphatic massager treatments on RollStar
3 automatic and 1 manual program
speed rolling adjustment
calories counter
Infrared lights turn on/off
collagen and color therapy lamps turn on/off
ozone therapy (optionally)
exercise summary
video installation how exercise on lymphatic drainage rollshaper
change rotation