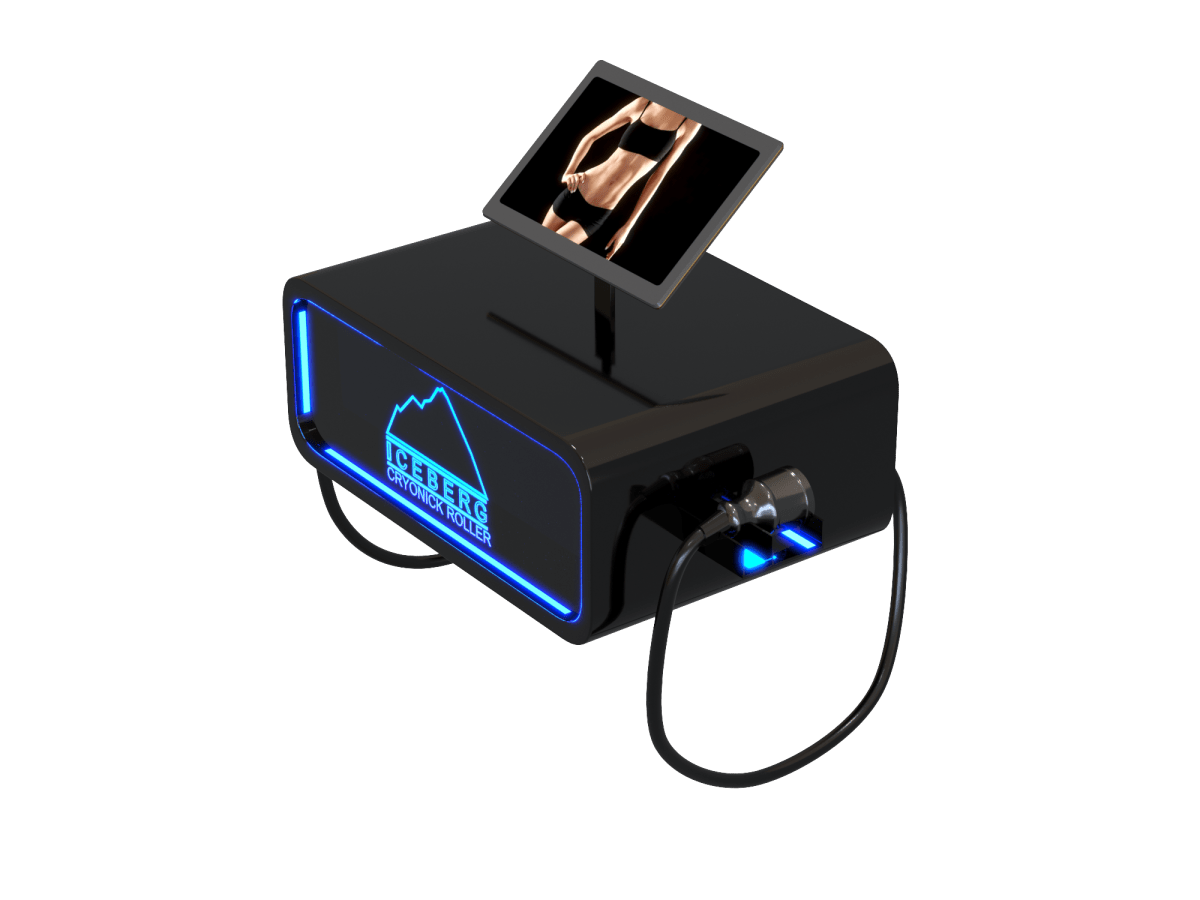 What is Iceberg Cryonick Roller
Small, powerful, multifunctional, effective, safe, non-invasive, innovational – that's what the Iceberg Cryonick Roller is all about. Our team of professionals in engineering and design, are pleased to introduce an appliance you can easily use to meet all of your requirements in aesthetics. Whether you want to improve the elasticity of your skin and make it tighter, get rid of cellulite, or contour your body to obtain clear, sculpted curves, the Iceberg Cryonick Roller is here for you.
What does it do to the body?
Implemented in the form of an elegant box, this appliance has two hoses attached to it's sides. The end of the hose has an ergonomic handle to provide a convenient grip while the session lasts. The handles have different functions that complement each other in their effect. One of the handles is for thermal (alternating hot and cold) influence on the skin and underskin tissues. The other is designed to bring you even more benefits through lymphatic drainage massage. 
Altogether, the device provides a comprehensive effect on the body, encouraging healthy, natural body responses. In short and comfortable sessions, you will experience a wholesome action of combined sub-zero and warm temperatures, and mechanic impact. Your skin will be affected the most, but also the underskin adipose tissue, muscles, and even inner organs essentially benefit from Iceberg Cryonick Roller. Our customers are surprised by how much this small device can do to support the body and raise spirits. You should definitely try it out too.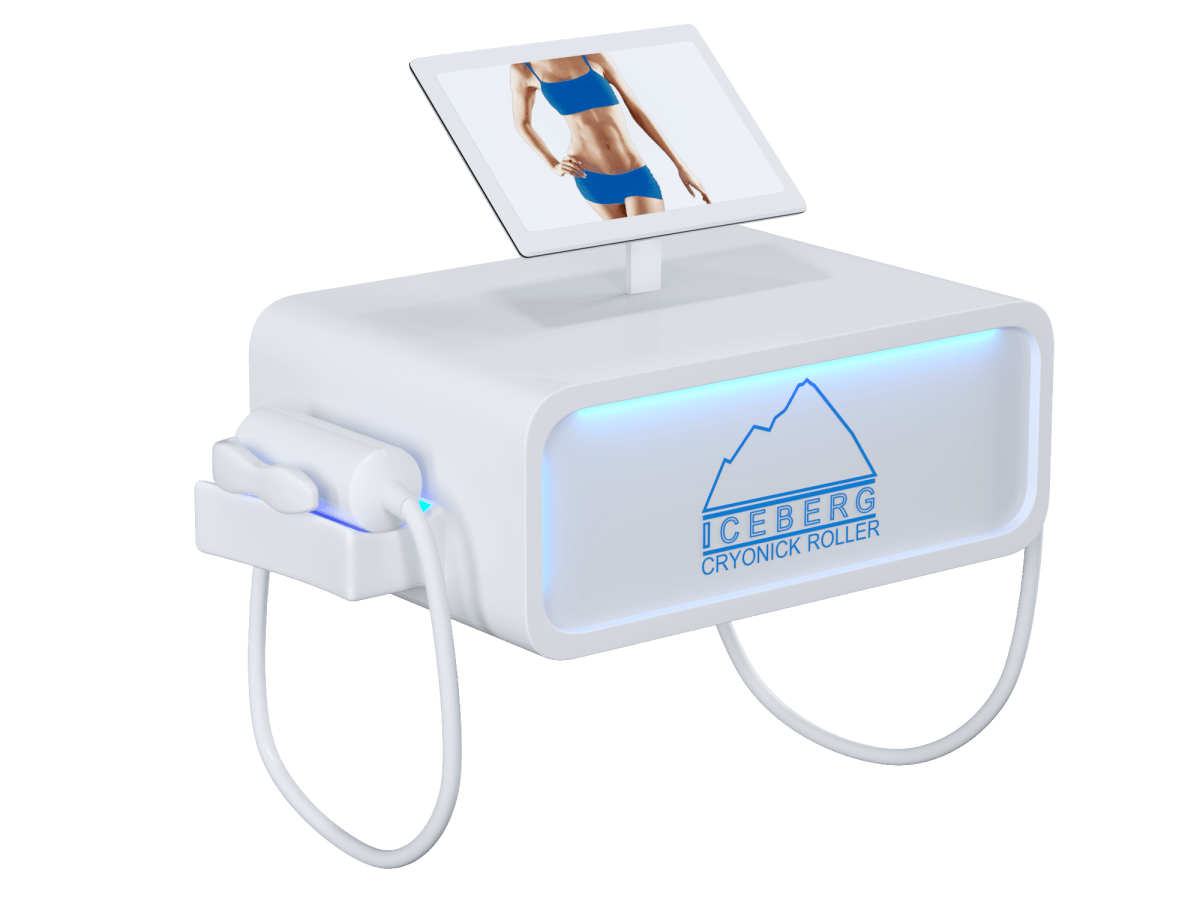 The Iceberg Cryonick Roller Principle Of Operation
There are so many adverse factors in today's life that can affect your perfect appearance. Irregular rest, lack of physical exercise, unhealthy diet, and daily stress, to name a few. Imperfections of lifestyle, multiplied by hereditary challenges, translate into aesthetic imperfections: cellulite, uneven skin tone, fat pads, wrinkles and weak muscles. But be sure that with the right approach, you may regain your natural contours and feed your skin, inner tissues, organs, and nutrients – making them resilient and healthy again.
In the device, we have implemented a comprehensive operation principle to intensify the effects produced by different technologies. The functions of the Iceberg Cryonick Roller are aimed at:
skin toning,

dissipation of fat deposits,

body sculpting.
The technology we have utilized in the appliance is safe and non-invasive. The combination of thermal and mechanic effects, rewards with beneficial treatment results soon after the first sessions that linger on for weeks or months to come.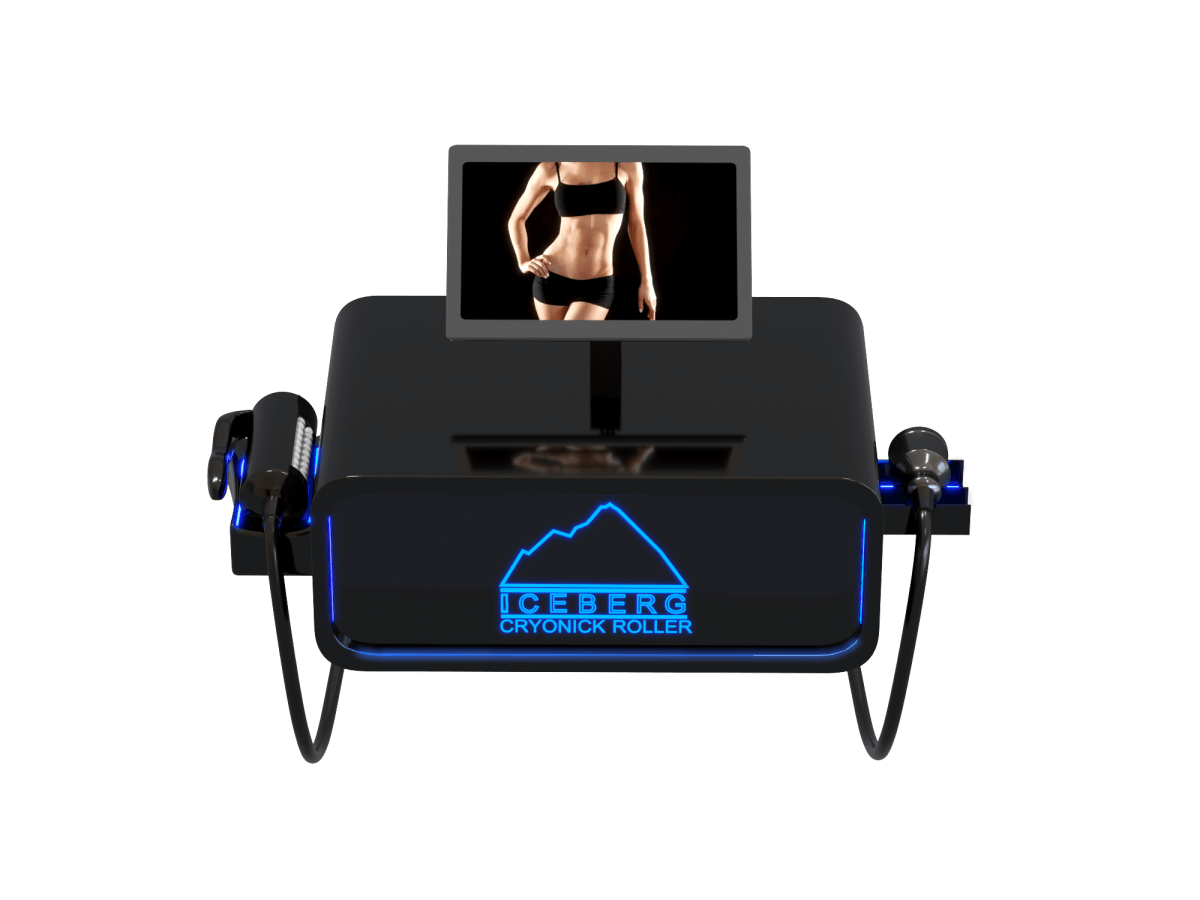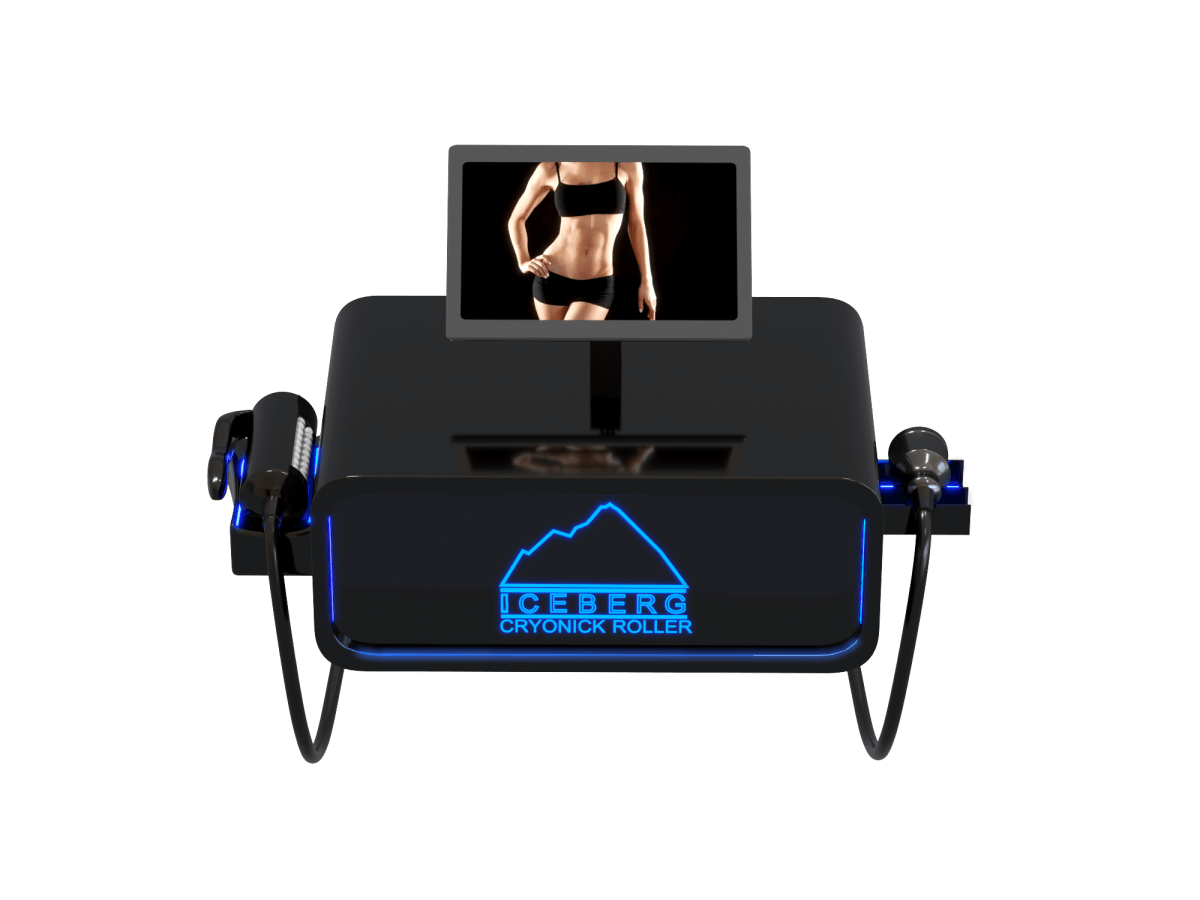 Can the effect of the Iceberg Cryonick Roller last forever?
Well, it's possible that the outcome you observe after the treatment cycle with the Iceberg Cryonick Roller are permanent. If your body is strong enough and supported by an appropriate diet and healthy level of physical activity, the Iceberg Cryonick Roller impact may be a stimulating factor to launch your natural rejuvenating body mechanisms. For maintaining the results for a long time however, be sure to create conditions in which your body won't be overloaded with toxins, stress and waste. In favourable conditions, you will enjoy your ideal weight balance and toned skin for long.
תכונות טכנולוגיות
When it comes to thermal and mechanical effects on the body, we must remember that large volumes of fluids are redistributed throughout the body's organs and systems. This is a rather beneficial process as blood and lymphatic fluid into the sub-skin depot and inner organs from congested places. Both cryo and heat treatments stand for deep impact, and the time of exposure shall be monitored. The Iceberg Cryonick Roller includes a bright and large sensor screen to maintain control over your procedures to ensure the safest experience.
In addition to being safe, the services are also comfortable, non-invasive, secure, efficient, and focused. Working locally, the Iceberg Cryonick Roller provides for complex action. The perfect technological combo of cryo/hot influence and lymphatic drainage massage, dissipates fat cells and excretes toxins, involving the restored lymphatic system. After just a couple of sessions, our customers report feeling more flexible and energetic. 
Smart Iceberg Cryonick Roller technology ensures that:
fat tissue is targeted in the consequent cooling and crystallization processes,

skin quality is improved thanks to increased collagen production and plumper muscle tissue,

toxins, waste elements and destroyed fat cells are excreted from the body,

the residual fat layer is significantly reduced due to the condensation process,

repeated accumulation of adipose tissue is eliminated due to the accelerated lymph flow.
Handle for thermal effect
With this handle, you will get two types of influence to encourage different body responses. Both thermal shock and hyperthermia stimulation, produce similar actions but their combination stimulates cells and optimizes blood and lymphatic flow. Cryo influence is so widely used in the beauty sector and anti-aging therapies for a good reason. It's efficient and non-aggressive and works positively on fluid circulation, detox processes and organ supply with nutrients. Heat treatment evokes other reactions but leads to the same beneficial result. Its healing effect in aesthetics and health promotion is also widely used.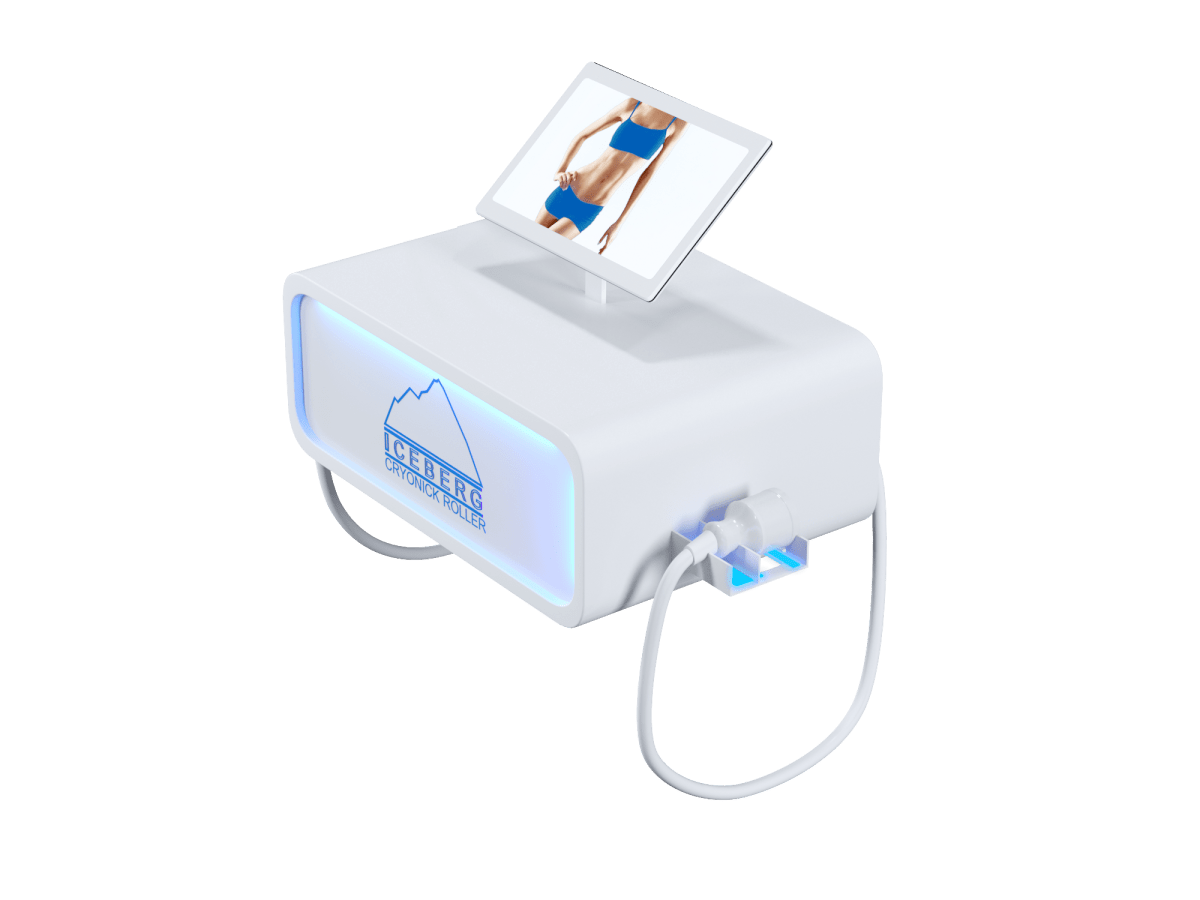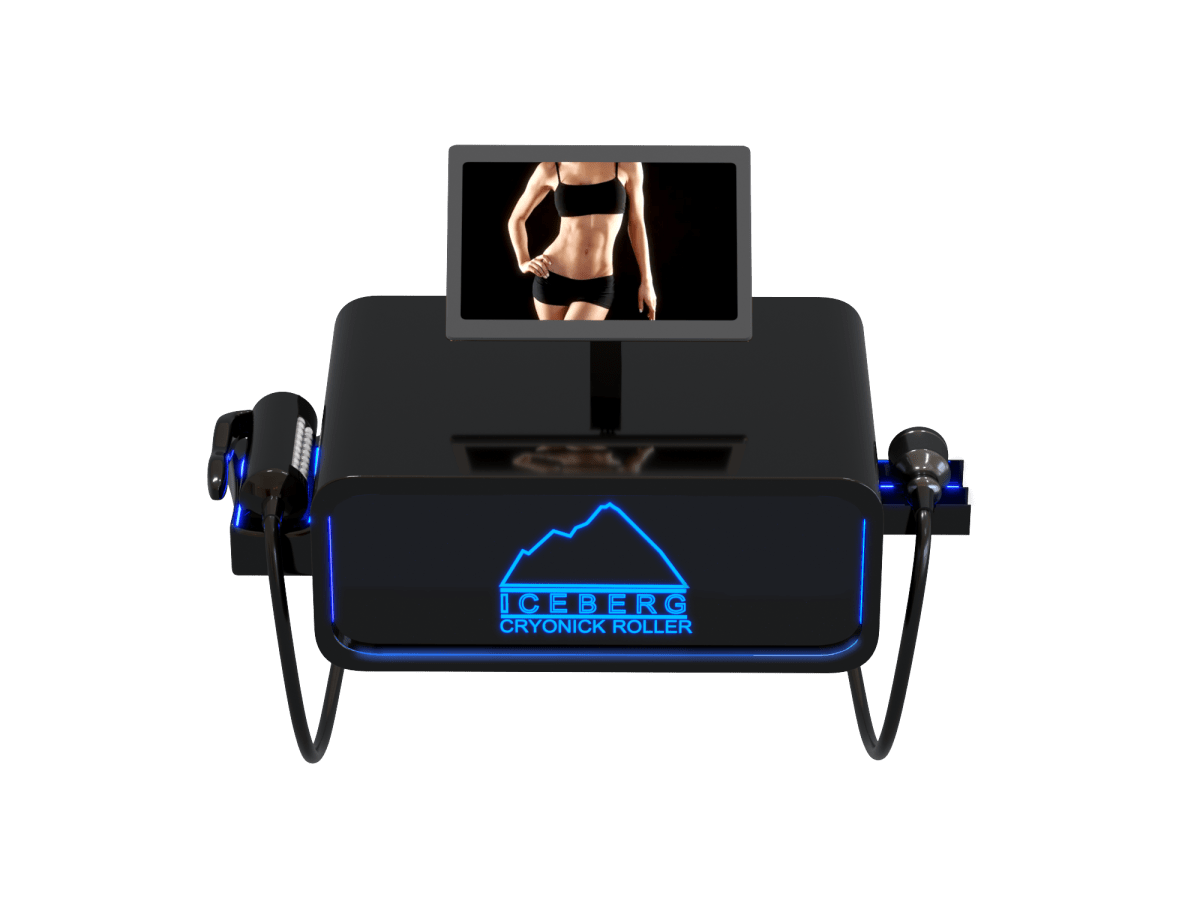 How It Works: The Details
Despite its compact and mobile form factor, the Iceberg Cryonick Roller offers the benefits you may expect from more profound and bulky appliances. Sauna, cryo chambers, and workout routines, are examples of actions that are similar to the actions of the Iceberg Cryonick Roller. The difference is, that the latter is operating locally and precisely, to allow for a faster and more focused result:
facilitates collagen production,

relaxes muscles,

makes your skin plump and muscles lean,

removes fat deposits precisely,

supports the skin in its barrier function,

reduces inflammation and sensitivity,

softens fat layer which makes exercise and diets more efficient,

eliminates cellulite,

closes pores,

evens skin tone,

restores capillary capability,

restores the elasticity of vessels and tissues,

reduces swelling,

relieves pain.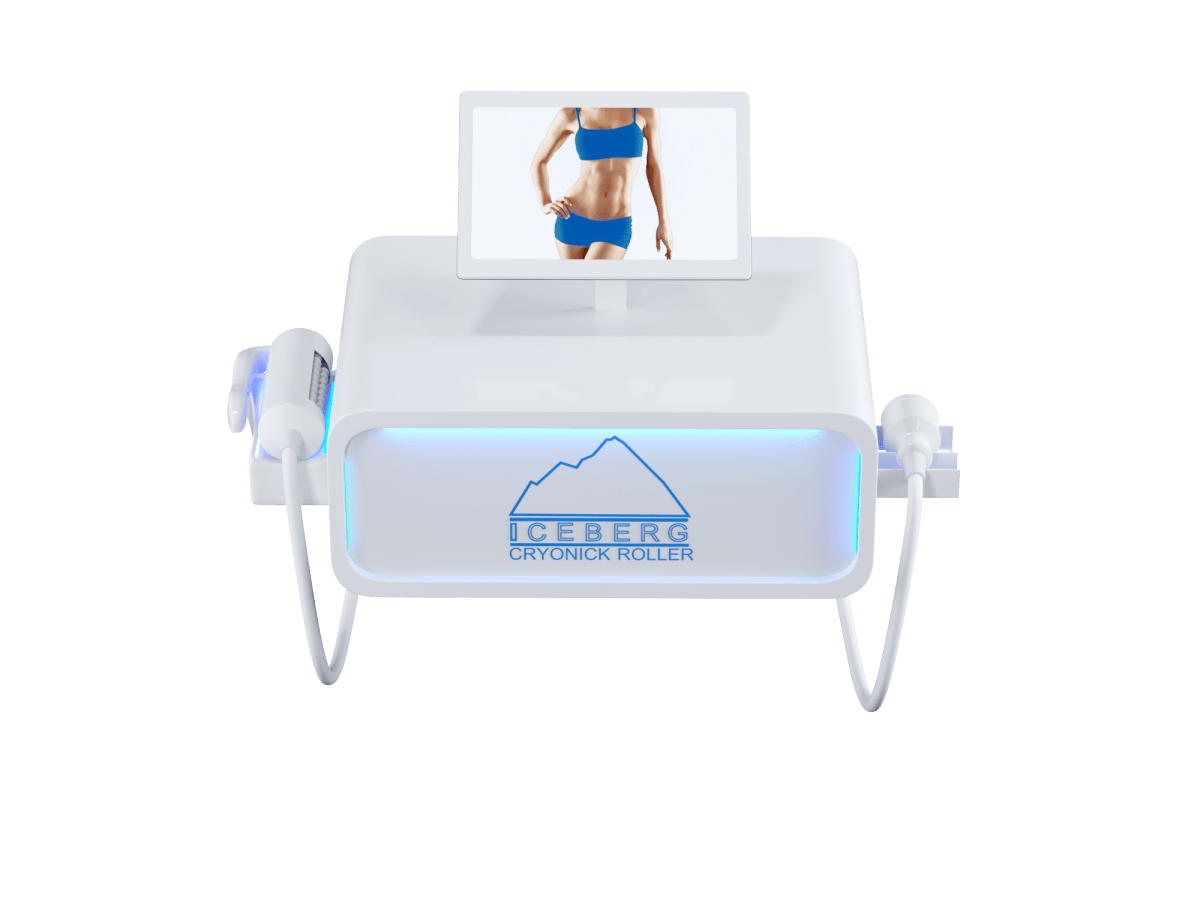 The lymphatic drainage handle
The handle is a roller allowing for a gentle, yet effective lymph drainage massage. It helps prevent and get rid of lymph blockage, making it move faster and take away waste and toxins accumulated in the body. The health of the lymphatic system is important both for beauty and well-being. A sound lymphatic system is a powerful boost for the immune system and detoxication processes of the body, and stands for sculpted curves and resilient skin. Cellulite reduction, adipose tissue removal, and body shaping are among the most desired and obvious effects of the roller handle.
Start your journey with the Iceberg Cryonick Roller
Compact, easy-to-use, safe and effective, the Iceberg Cryonick Roller may be chosen for private use and in commercial facilities. Its design features, functionality and the range of issues it aims at make it a must-have in the beauty industry, spa, manual therapy, fitness and body shaping. 
This is an easy and convenient way to regain your natural beauty and weight balance, contour your muscles and make your skin glow. Slimming, anti-aging, rejuvenation and optimized health are what you can get after the very first sessions.
Have any further questions on Iceberg Cryonick Roller? We're here to help and advise.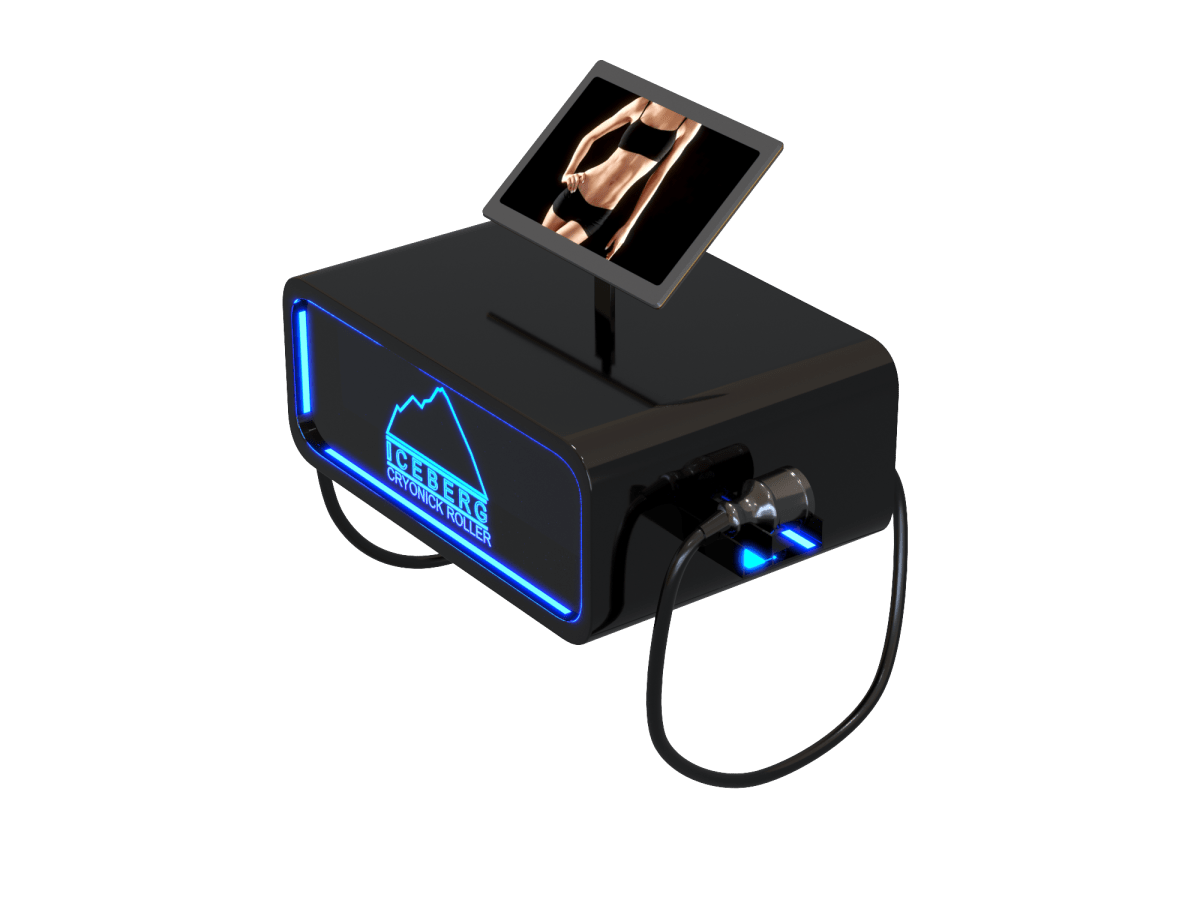 מוצרים קשורים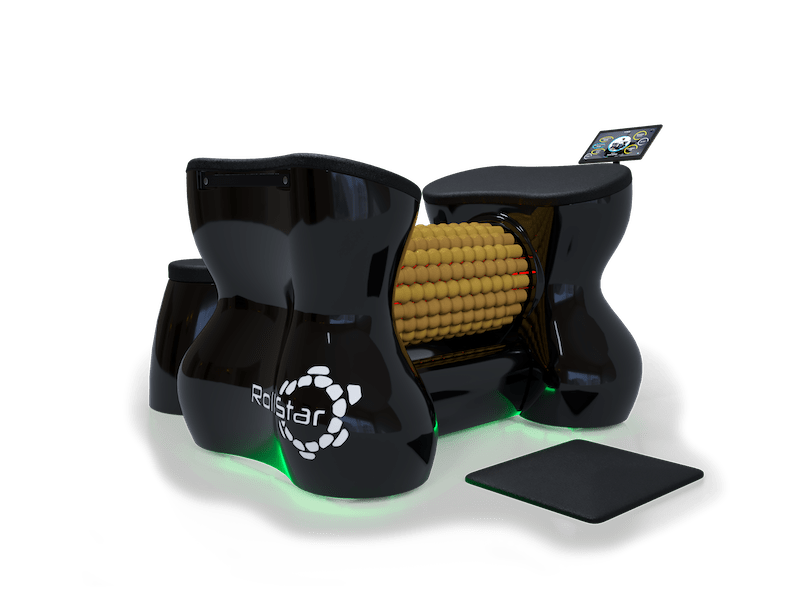 RollStar Rollshaper
שאל מחיר מיוחד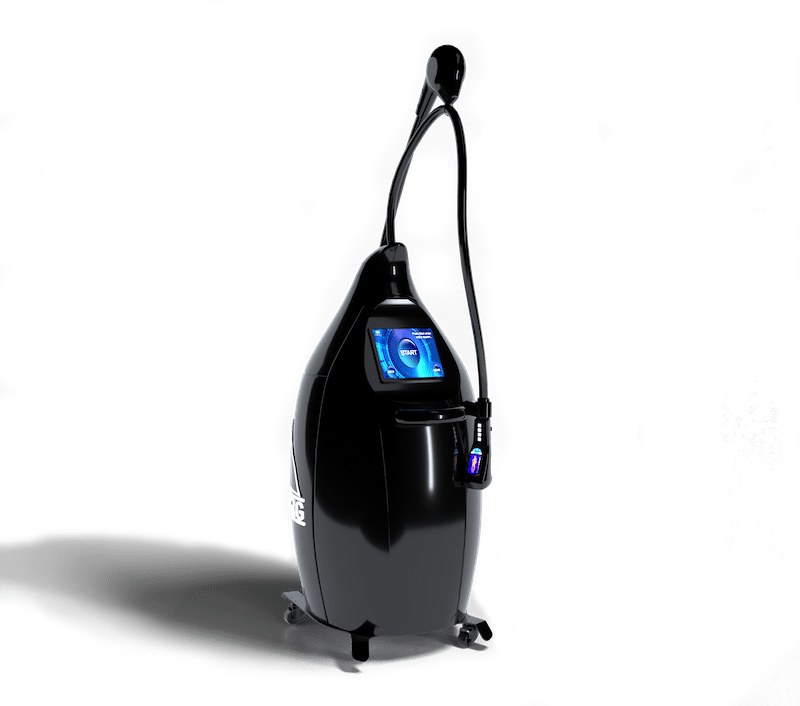 Iceberg חשמלי CRYO
שאל מחיר מיוחד