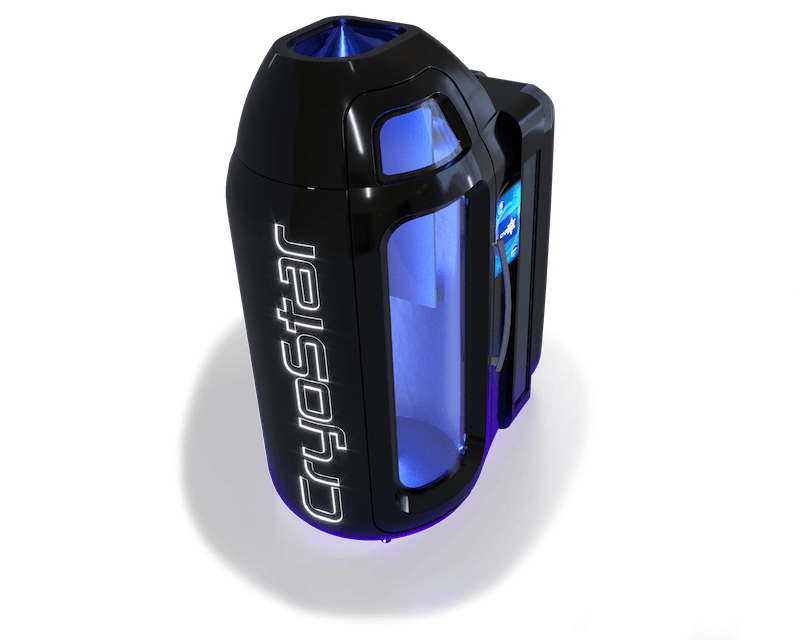 The safest technology of cooling the body inside a cryo chamber
The Cryostar Antarctica whole body cryotherapy chamber, was created to prevent direct exposure to nitrogen gases, while using the latest heat exchange system to allow customers to enjoy breathable air during their cryotherapy treatment. This unique cryotherapy chamber the Cryostar Antarctica, has both the nitrogen and electric models.
Cryotherapy application
Whole body cryotherapy, is a kind of recovery therapy, where clients are exposed to an extremely cold temperature inside a capsule, with cold air blowing. This type of cold therapy is the most effective for pain relief and for reducing inflammation, especially for the sports rehabilitation industry. The main providers of cryotherapy include, rehabilitation professionals involved in sports physical therapy, wellness exercises, chiropractic treatments, athletic training, and holistic medicine.
After the covid pandemic, whole body cryotherapy has become more popular to build the immune system for post-covid treatments.
The Cryostar Antarctica whole body cryo chamber, uses extreme cold air to induce responses for blood and circulation, boost energy levels, and improve the nervous system.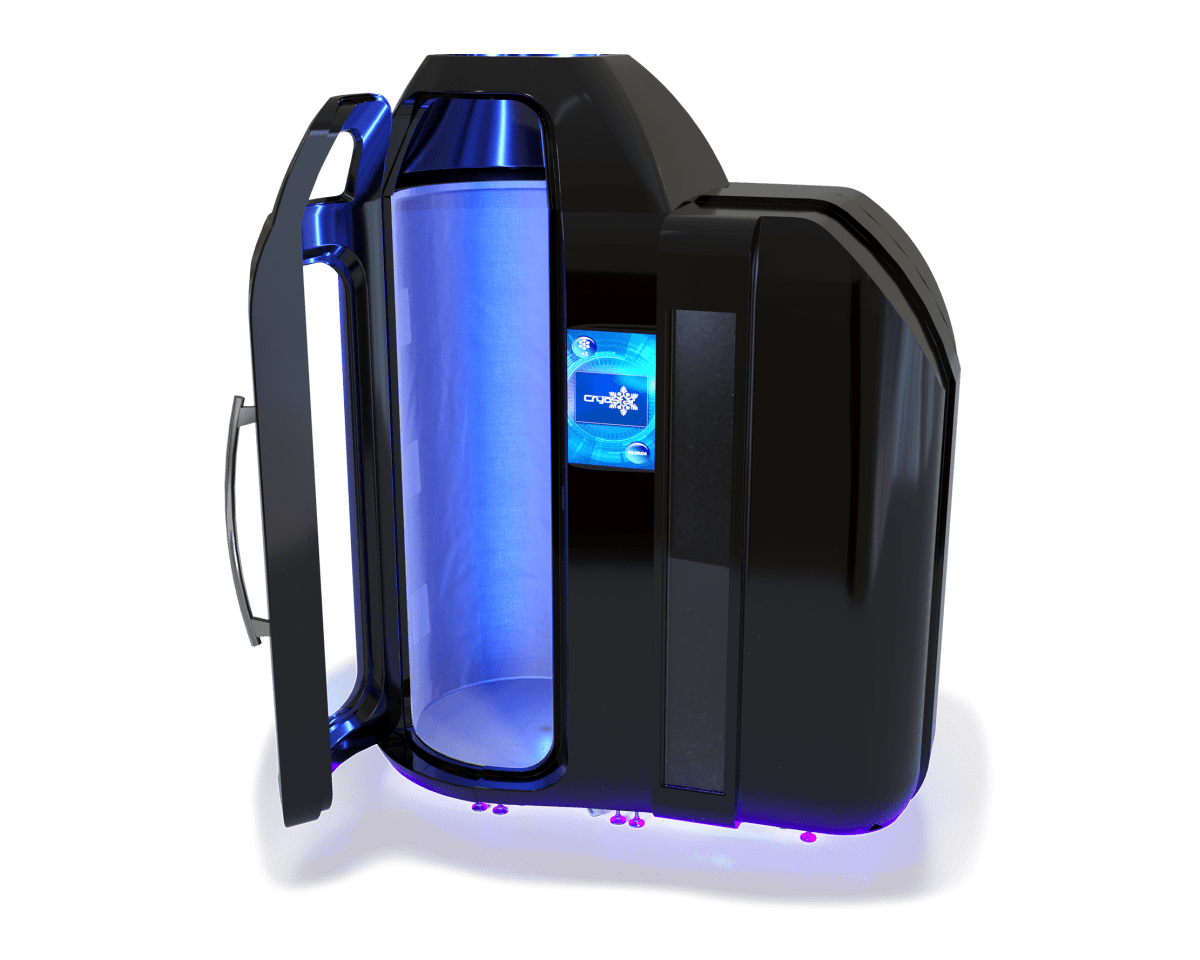 Choose from the best electric or nitrogen cryotherapy chamber
The nitrogen Antarctica whole body cryotherapy chamber includes a special heat exchanger system, where nitrogen is used for cooling the air only, and no nitrogen vapors go inside of the chamber. Fast, cooling, low nitrogen costs, and extreme temperatures are used, up to -140C.
The electric based version of the Cryostar Antarctica, was created with a powerful electrical compressor inside with quick cold air inside of the chamber, and low electric consumption.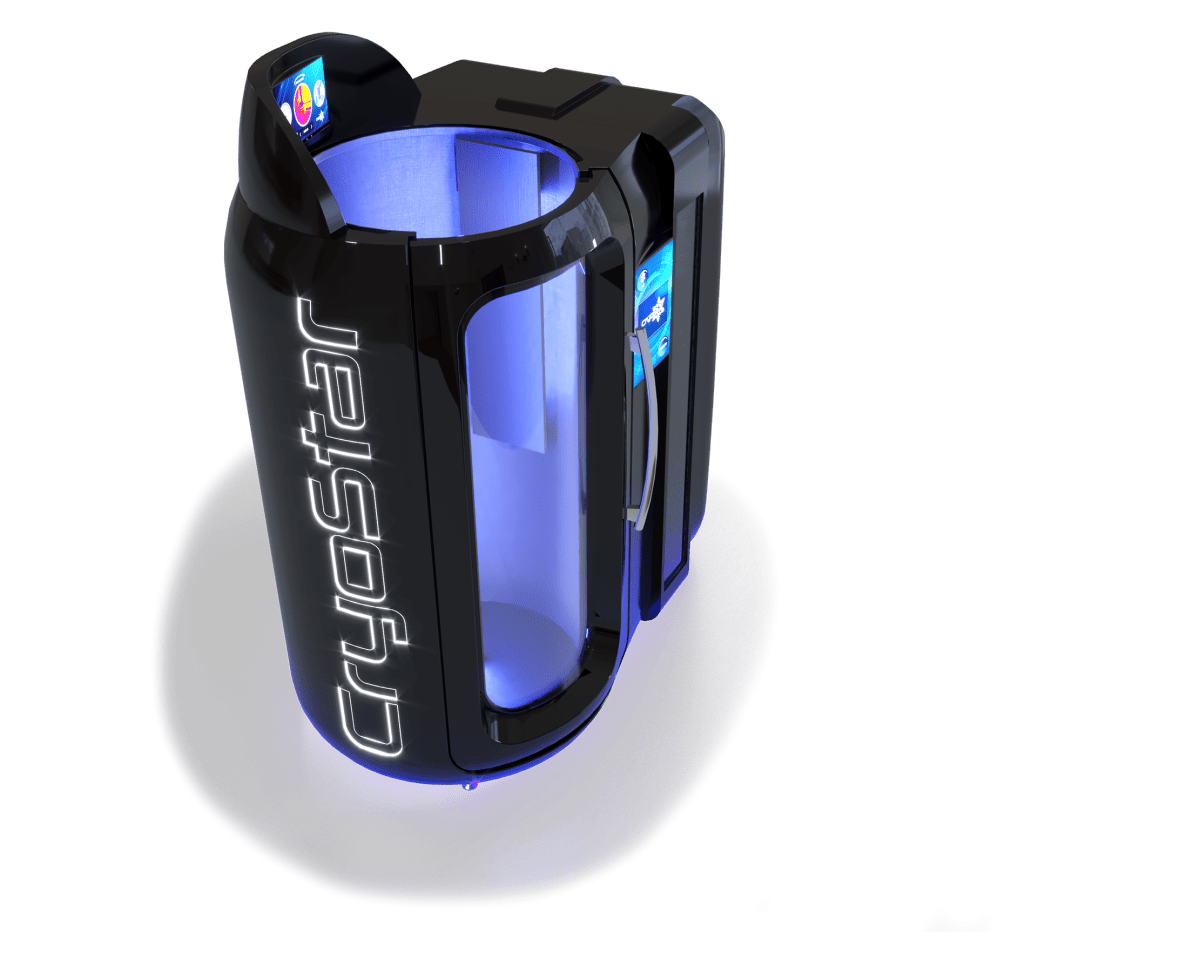 Advantages of our whole body cryotherapy chamber
Cryo Safety-The indirect technology of cold air spraying, helps to avoid injuries to the contact with liquid nitrogen. The client goes into the cryo chamber, including their head, and breathes cold air that is released from the nitrogen vapors.

Luxury materials-high quality, waterproof, and a temperature proof interior material. Premium plastics and glass are used for the exterior of the cryotherapy chamber.
State of the art ergonomic design-We have created a modern designed cryotherapy unit with ergonomic dimensions, that fits most facilities.
Comfortable room inside– The Antarctica cryo chambers, are spacious and comfortable inside, to accommodate the height and size of most individuals.

The technology of distributed cold air-Powerful fans circulate cold air evenly around the chamber, to reach an effective cold therapy for the whole body.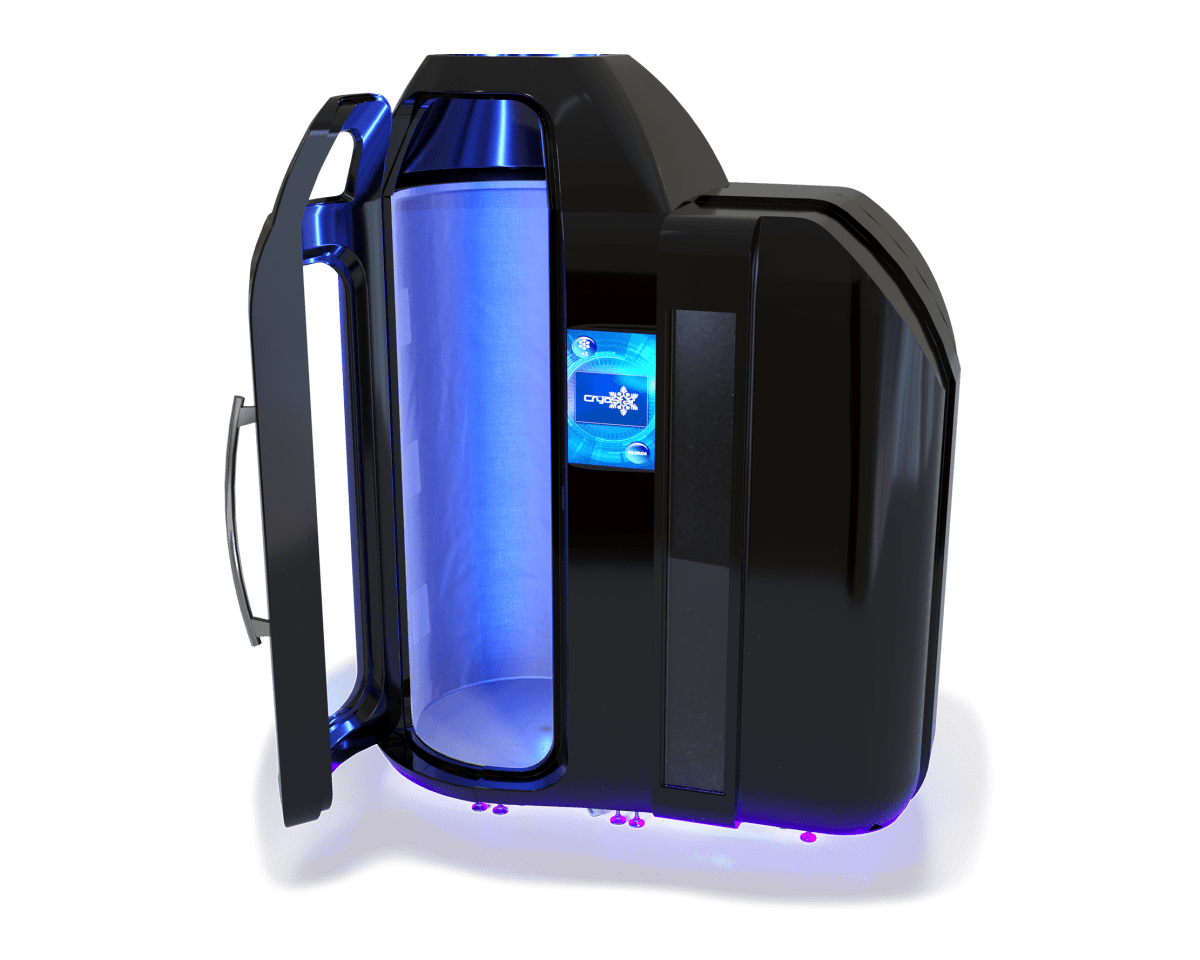 Extended functionality of cryotherapy chamber
10'1 touch screen– This machine has a large touch screen built-in near the entrance door of the chamber. 3 automatic programs and one manual program for cooling up to -160C/-256
Glass door– Our cryotherapy chambers have a glass door and roof to avoid the feeling of claustrophobia inside so you can enjoy your cryotherapy treatment.
Temperature set up-These new adjustable temperature sensors, help target the cold air flowing through the chamber.
Relaxing Audio-The cryotherapy chamber has built in speakers to allow you listen to relaxing music during your treatment.
Relax sounds and lights – Cryotherapy room has build in audio speakers which allow to listen relation music during cryotherapy treatment to enjoy cryotherapy procedure. Special projection lights creating specific atmosphere inside cryochamber.

Breathable inside – The Antarctica whole body cryotherapy chamber has fully breathable air inside without vapors of nitrogen due special heat exchanger technology. This allows the customer to get fresh air outside while they are in the chamber.
Technical specification
Brutto with packing crate:
600kg/1322LB
Energy consumption:
1.5kW up to 20A
Temperature range on program:
from -120 to -140C/ -184F to -220F
Nitrogen consumption:
4-7kg per session/precooling
Power supply:
220V/50Hz or 110V/60Hz
100% breatheble cold air
Cold Air technology
Heater exchanger cooled by nitrogen
Fast precooling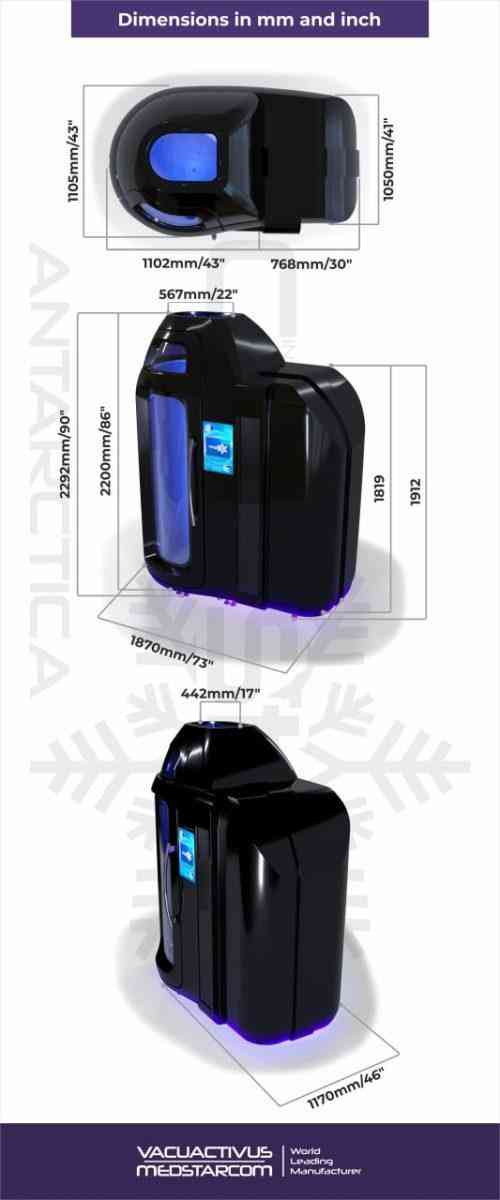 Related products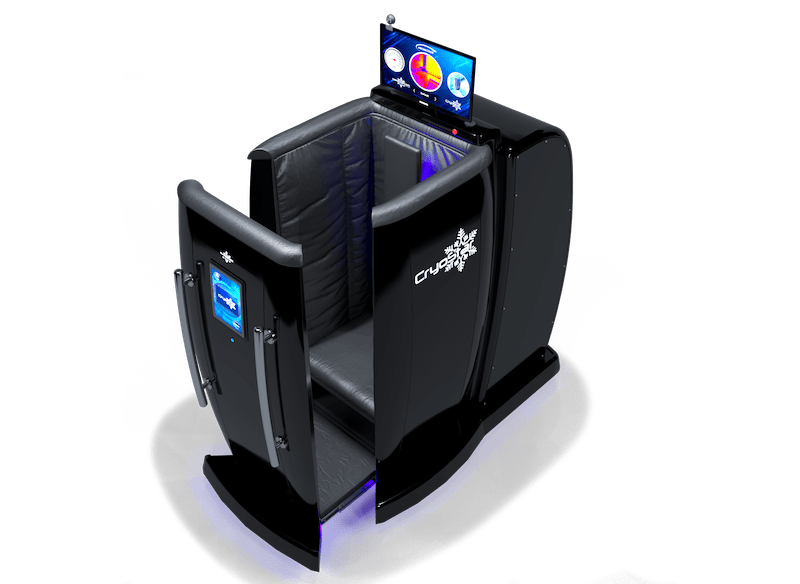 CryoStar
Ask special price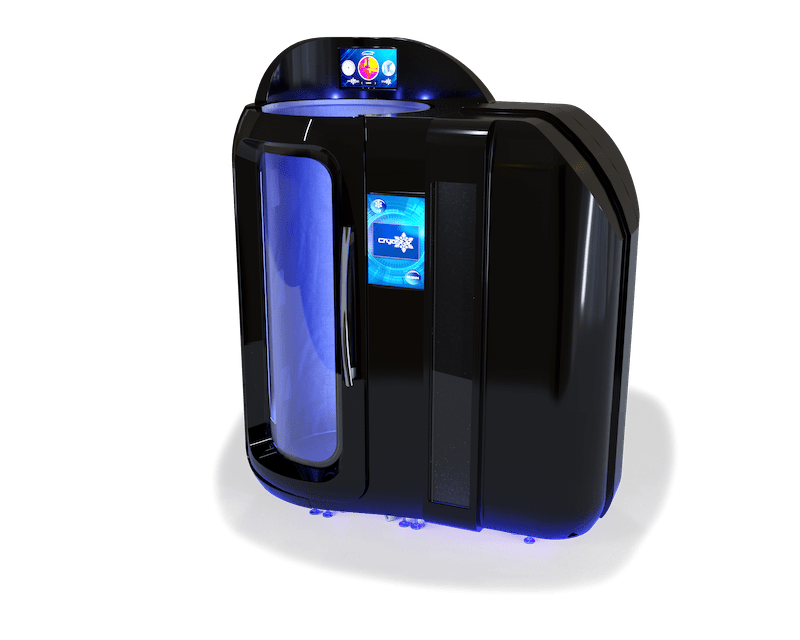 Antarctica Nitrogen
Ask special price