Description
AQUASHAPE AQUABIKE 5 allows for a single knob to adjust the resistance thus perfectly controlling user effort. Thanks to our many years of experience gained extremely robust aqua fitness device with an unprecedented ergonomics.
AQUASHAPE BIKE 5 has fully adjustable position to each figure. Our new solution CLICK system allows the user to quickly and easily adjust the height and depth. We used innovative designs for this aqua spinning equipment, which allows the resistance of the pedal in two directions.
Aqua Shape Aqua Bike 5 equipped with transport wheels and a suction cup to fix the bike more stable to bottom of the pool.
WARRANTY
AQUASHAPE BIKE 5 comes with 3-years warranty on all metal parts and a 6 months warranty on wear parts such as the saddle or foam.
INNOVATIVE SYSTEM
To change the amount of resistance you only need to rotate the knob. Our solutions are the only gained flow of traffic while driving. A simple and effective way to regulate without interrupting the aqua spinning exercise.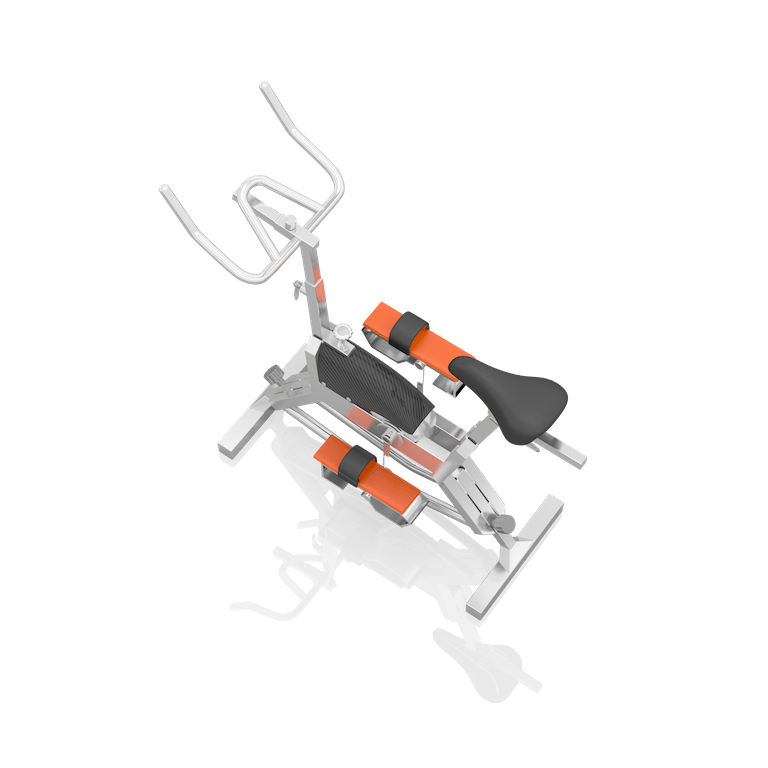 NEWEST AQUA BIKING TECHNOLOGY
The innovative design allows the pedal resistance in two directions, giving more opportunities to aqua exercise for even better body spae results. In addition, cross-training can be connected to the saddle to perform warm-up and stretching exercises.
Polished steel with anti-corrosion coating the saddle made with a perforated PVC anatomical structure giving comfort stainless steel bearings and seal rings the latest design with the use of foam that gives comfort to bare feet new desing, very durable and ergonomic the aquatic fitness bike fully adjustable for different positions rubber wheels for easy portability suitable for aquatic workout in hot and cold water, seawater and the pool with chlorine innovative system CLICK helps to easy change settings 25 kg / 54LB dimensions 885mm/885mm/265mm, weight brutto 29kg/ 62LB.
Related products

Aquabike Aquashape 4
Ask special price
Aqua Bicycle Aquashape 3
Ask special price
Aquashape treadmills
Ask special price