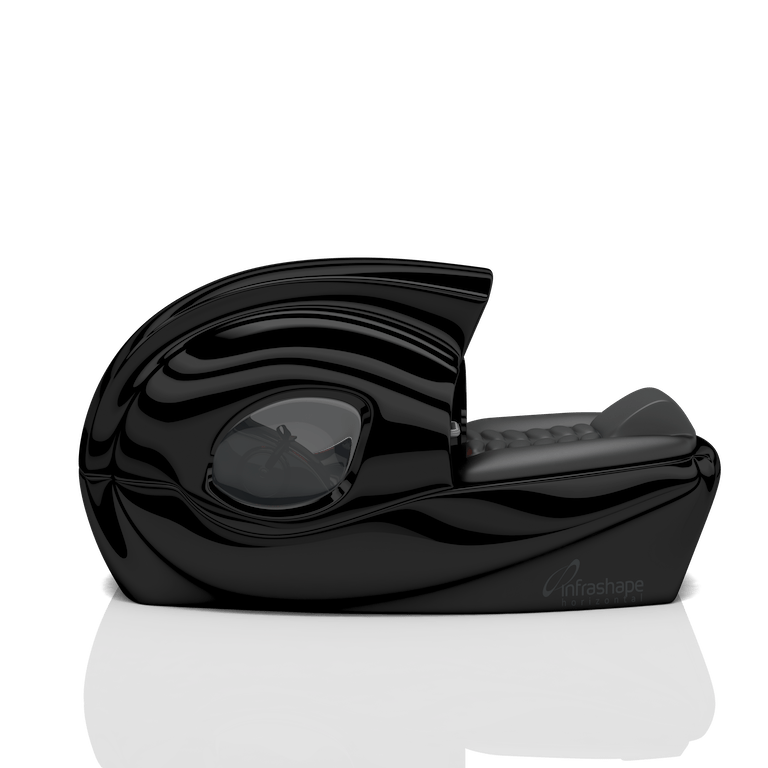 What is InfraShape Horizontal
INFRASHAPE HORIZONTAL Anti-gravity recumbent exercise bike. Combination vacuum and infrared features for weight loss benefits. The latest generation of exercise and recovery equipment outperforms expectations at first sight. InfraShape Horizontal bike has a stylistic, modern design and combines cardio exercise with innovative technical solutions (touch screen display, luxury leather, underpressure vacuum massage as called as Anti-gravity exercises, infrared heating, collagen lamp, color and aroma therapies benefits). This extraordinary piece of equipment is the best choice of weight loss and rehabilitation equipment for your medicl office, gym, spa, weight loss center and beauty salon.
FUNCTIONS InfraShape
This fitness equipment combines physical exercise on a recumbent bike with vacuum technology of under pressure massage, infrared heating and collagen  benefits. Enjoy cardio exercise on a luxury bike chair in a comfortable  lying down position. This unique combination is only available with INFRA It easily connects with iPhone or Android to play your favorite music during exercise. InfraShape Horizontal Prestige version has virtual reality display and wi-fi connection to internet. You can check your favorite Facebook or Instagram pages during exercise.
Our skilled team can assist you in the selection of the optimal configuration to get the best results for your fitness studios. Our team will analyze your needs, ensuring the best possible solution, will offer best deal for leasing and finance.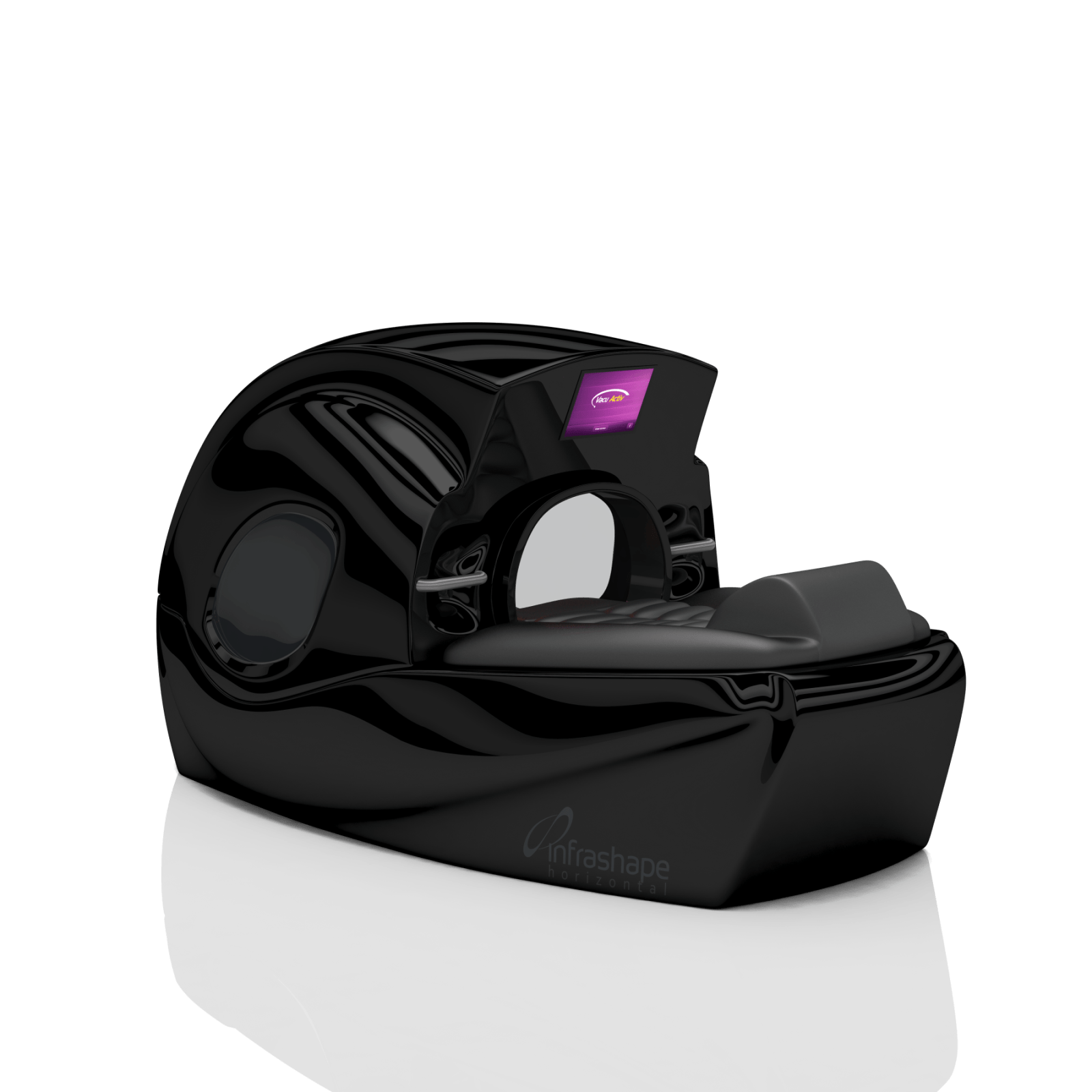 Training on InfraShape
SAFETY TRAINING AND AMAZING RESULTS IN FIGHTING AGAINST OVER WEIGHT AND CELLULITE PROBLEMS
INFRASHAPE HORIZONTAL provide amazing results for weight loss exercises and anti-cellulite treatments.
This Fitness Device is supported by under pressure vacuum massage technology which combines with infrared heating and collagen benefits. It helps reduce weight, burn extra calories during exercise, get body shape, and reach skin rejuvenation The InfraShape Horizonatal Anti-gravity recumbent bike has been created for those who value quality and comfort. Exercising in a lying position is not a common feature for cardio equipment which makes InfraShape Horizontal a very innovative & comfortable piece of fitness equipment that considerably lightens the load on joints and spine while still delivering an effective cardio workout while improving the body's shape and eliminates cellulite.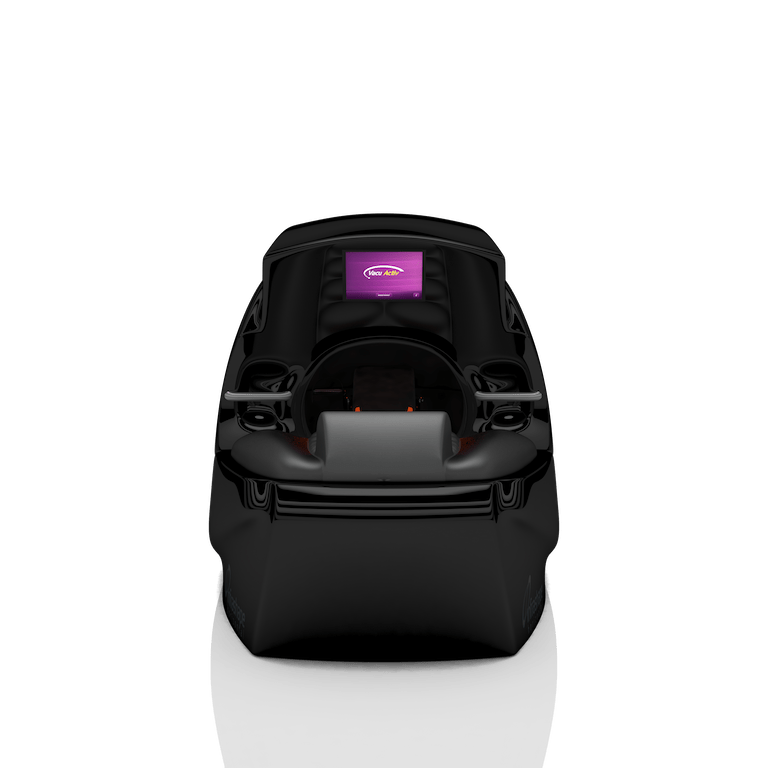 Infrared bike
INFRASHAPE HORIZONTAL RECUMBENT EXERCISE BIKE MERGES VACUUM MASSAGE AND INFRARED HEATING BENEFITS WITH A TOP QUALITY EXERCISE BICYCLE, ENCOMPASSING THE LATEST TECHNOLOGY ACHIEVEMENTS IN FITNESS INDUSTRY. ONE OF THE MAIN ADVANTAGES OF THIS MODERN EQUIPMENT IS ITS FAST WARMING OF SUBCUTANEOUS FATTY TISSUE AND MUSCLES, WHICH FACILITATES METABOLISM AND IMPROVES BLOOD CIRCULATION. INFRARED HEATING AND VACUUM MASSAGE. THIS DEVICE IS OFTEN USED FOR WEIGHT LOSS, CELLULITE REDUCTION AND TOTAL BODY/SKIN REJUVENATION. EXERCISING IN A LYING POSITION IS VERY COMFORTABLE AND DOES NOT REQUIRE A LOT OF PHYSICAL EFFORT, WHICH MAKES THIS INFRASHAPE HORIZONTAL AN EXCELLENT ALTERNATIVE TO TRADITIONAL CARDIO EQUIPMENT.