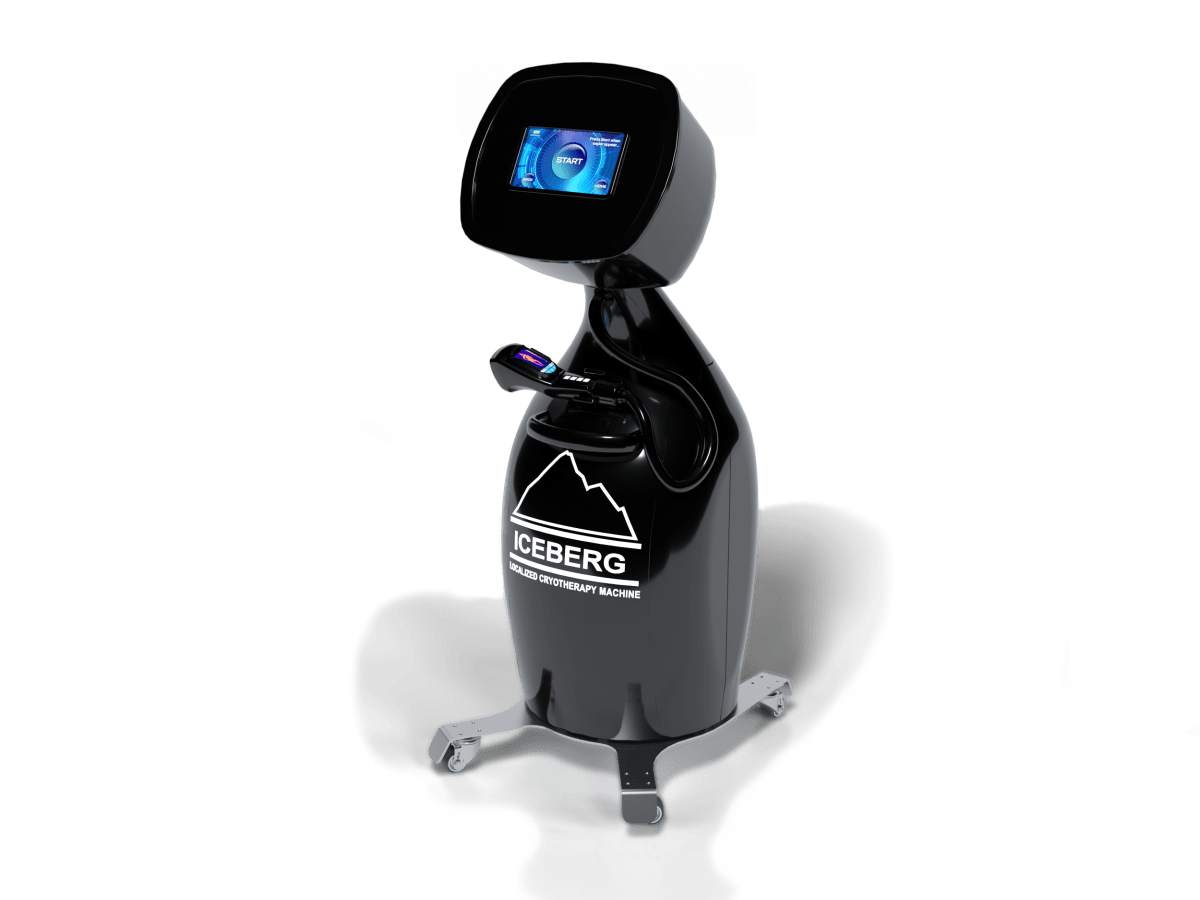 What is targeted cryo stimulation
Local cry stimulation is frequently used to achieve pain relief, post surgery recovery, rehabilitation from injuries, and a reduction of inflammation in particular body parts. The analgesic effects of cryo stimulation may last up to 3-4 days, that is why this therapy is highly popular in sports rehabilitation, rheumatology, and dermatology. Cryo stimulation, in conjunction with physiotherapy programs, speed up the healing process post operative and shorten the recovery time from injuries. Cryotherapy is widely used in the beauty industry and features the cryo-facial. Low temperatures reduce the appearance of fine lines and wrinkles assisting with anti-aging and leaving the skin soft, supple and resilient. It also reduces the edema and swelling from facial plastic surgery, and accelerates healing. Finally, this therapy is great for weight loss and speeds up muscle recovery.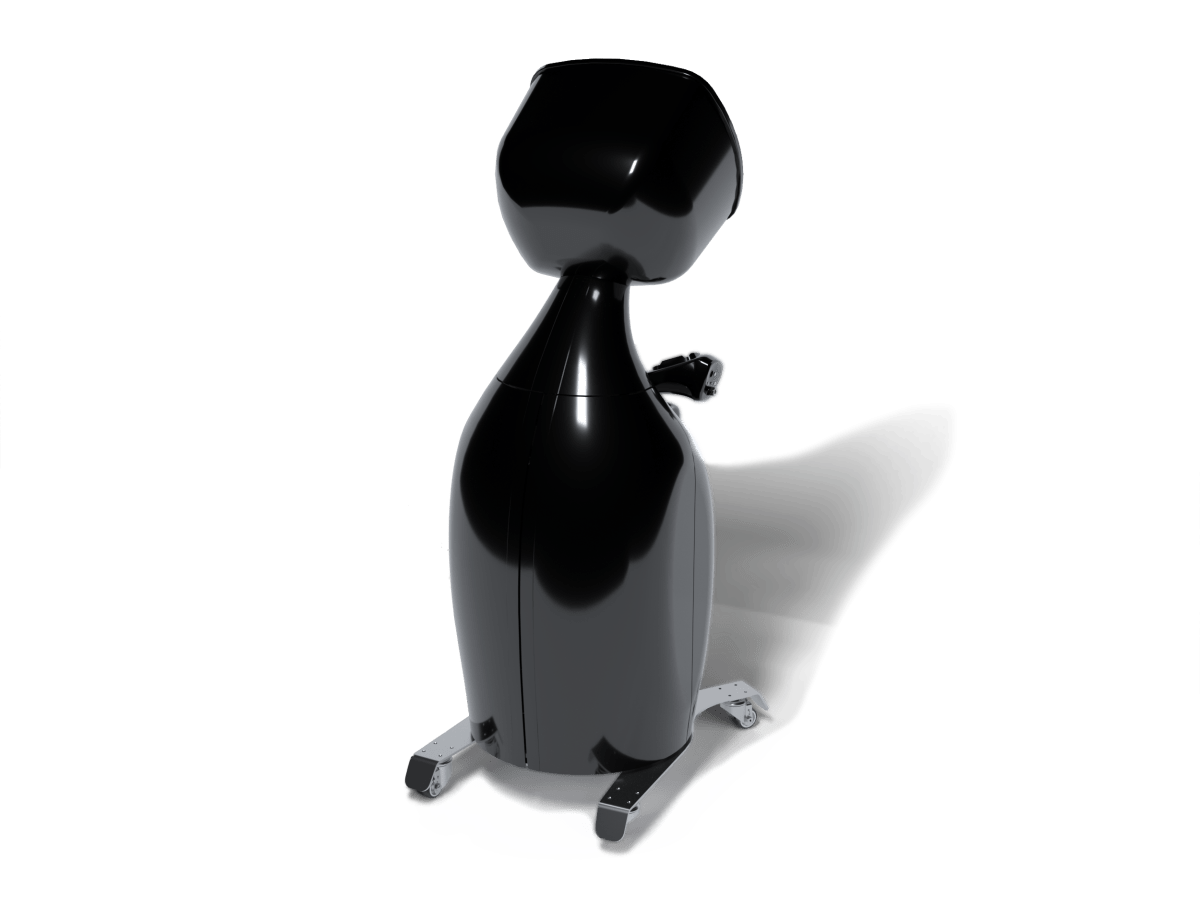 The Iceberg localized cryostimulation machine provides the following benefits:
Relieves pain

Reduce inflammation

Decreases swelling
Muscle tension reduction
Joint function improvement
Increases range of motion

Speed recovery

Quick return to training (zero down time)

   

Localized muscle fatigue reduction

Increase of blood circulation

Effective course of postoperative rehabilitation
Reduces bruising and swelling during recovery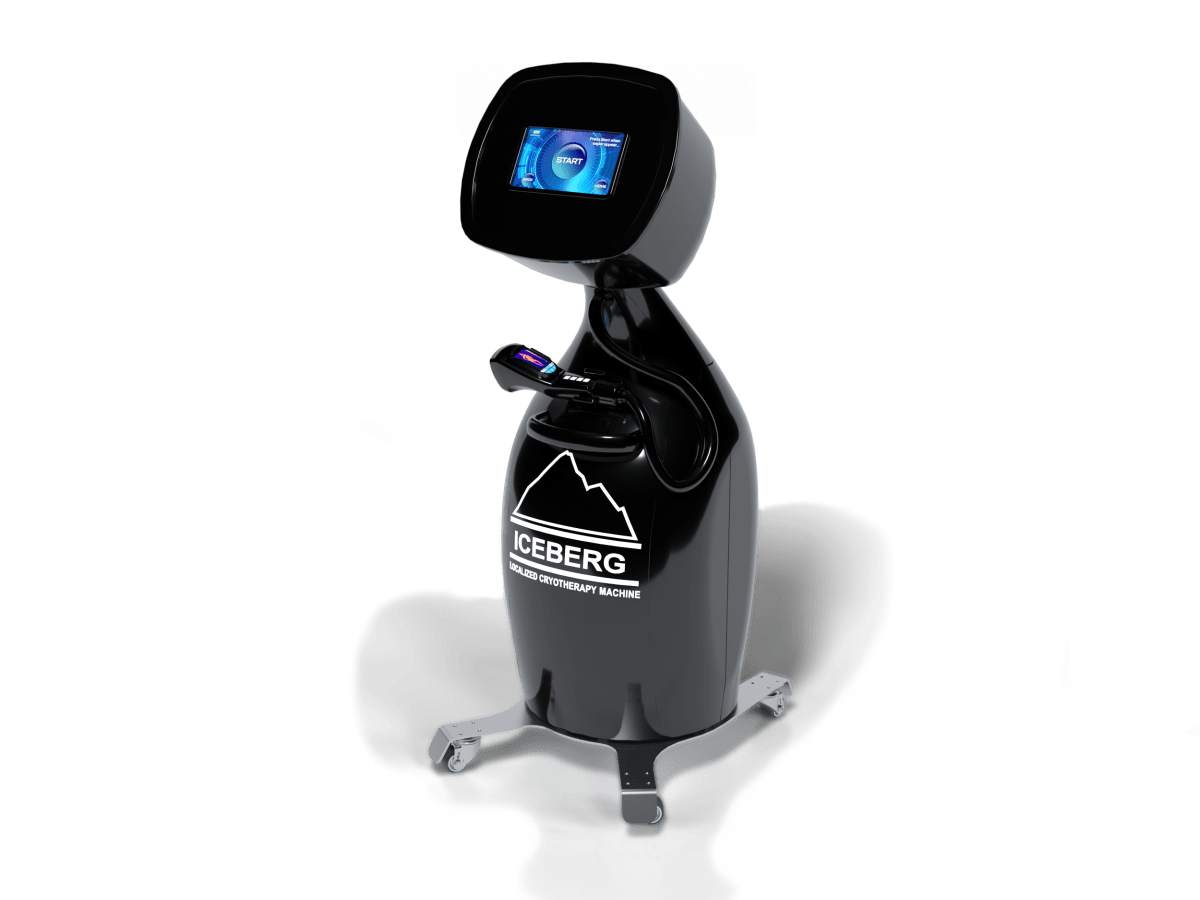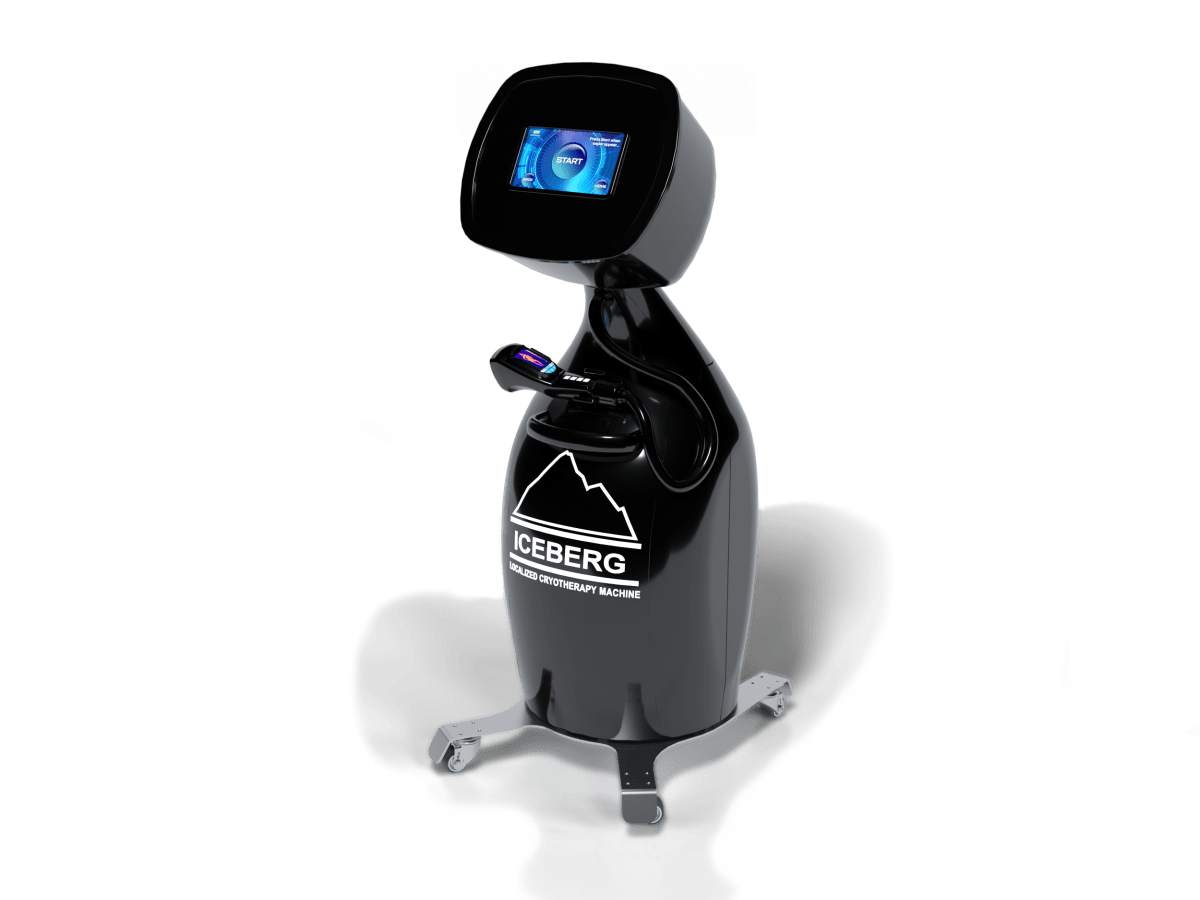 The functions of the Iceberg localized cryostimulation machine:
The machine is controlled by a remote control, located on the handle, and has a large sensor panel with a LED display showing it's processing parameters. The flow force is regulated smoothly, and measures the appropriate parameters around the treatment area. There are 4 levels of outgoing cooling flow force that regulates the cryostimulation of one's skin in the best possible way. There is no other machine similar to the Iceberg, with such strong functionality at a reasonable price.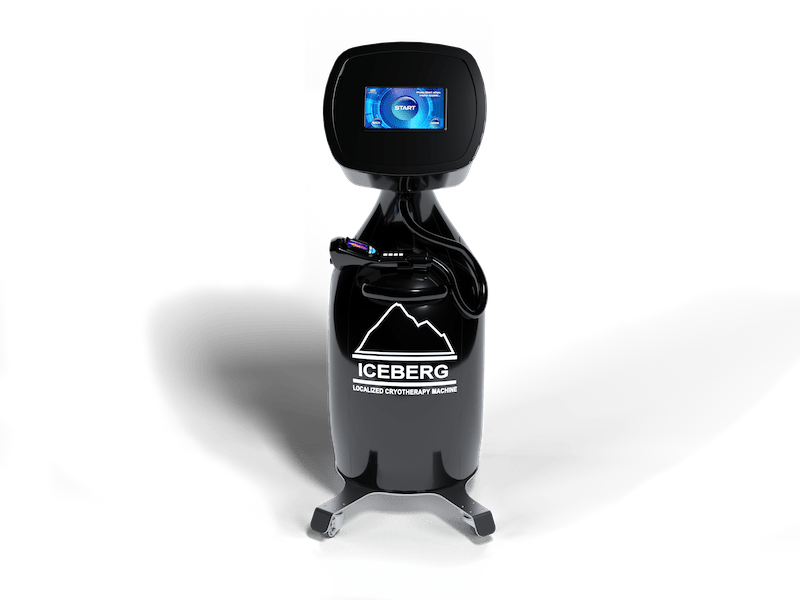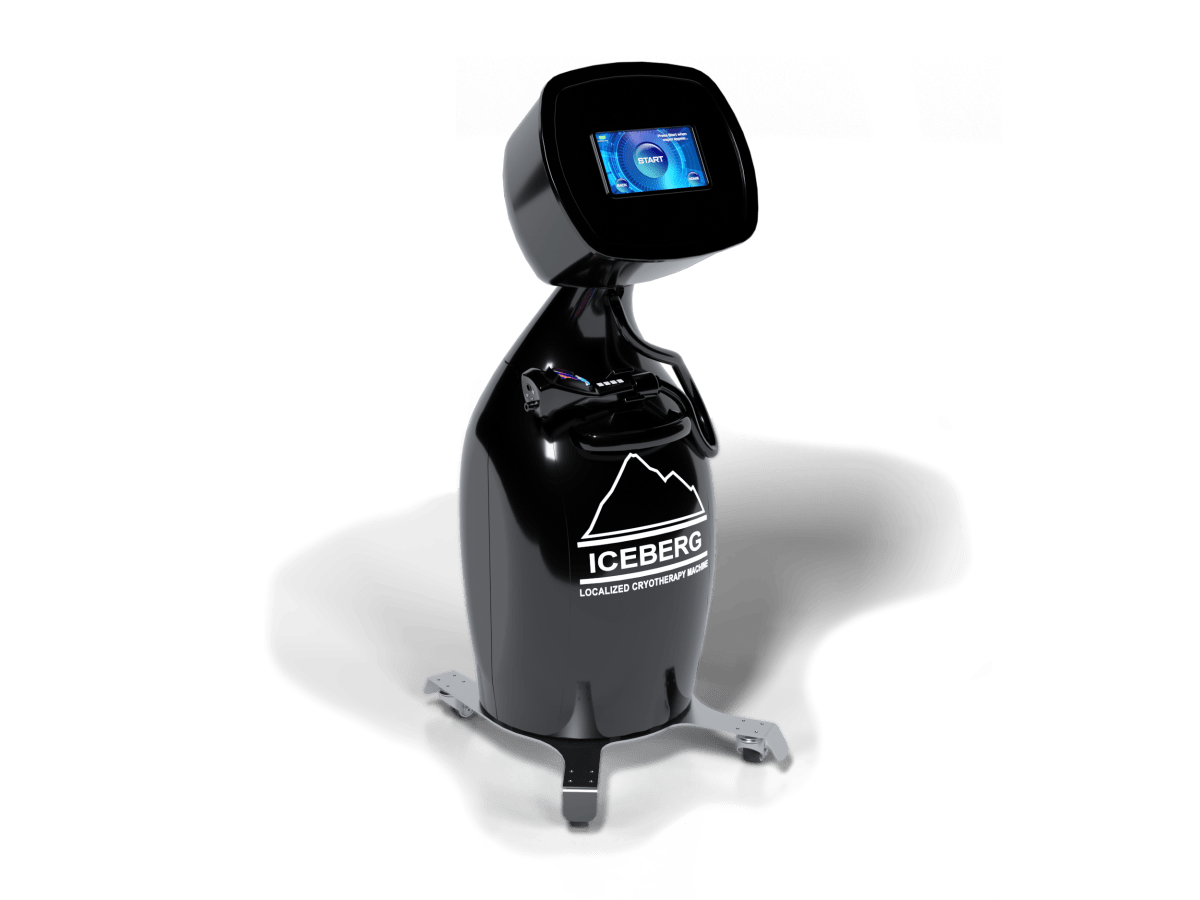 Iceberg 25 localized cryotherapy machine FUNCTIONS
Smart interface with a new generation 11-inch LCD HD touch screen

Modern design created by the Hollywood design bureau

Ergonomic handle cap with control start-buttons

Temperature sensor with LED indicator

Power button located on the handle

Portable and movable 25L or 50L built in liquid nitrogen tanks

 

Nitrogen vapor temperature out of the jet pipe reaches -263L or 50L
A sensor in reservoir to measure the liquid nitrogen level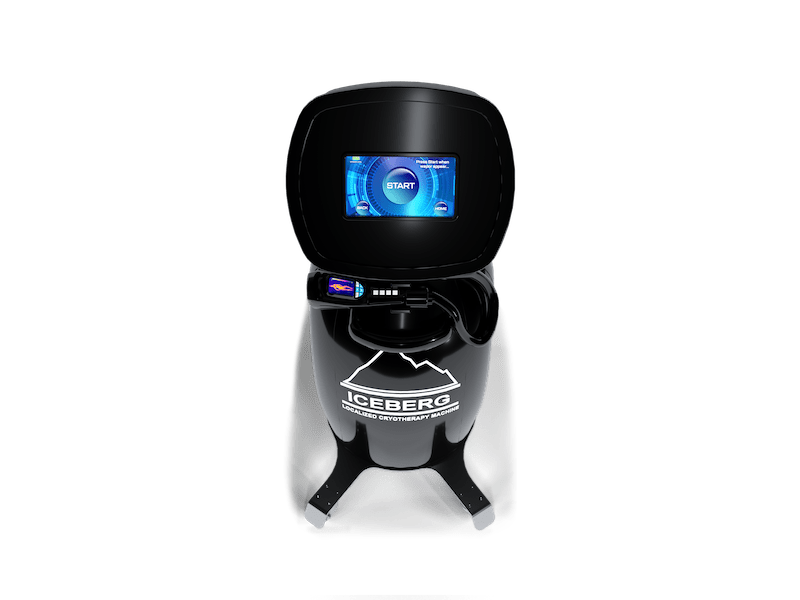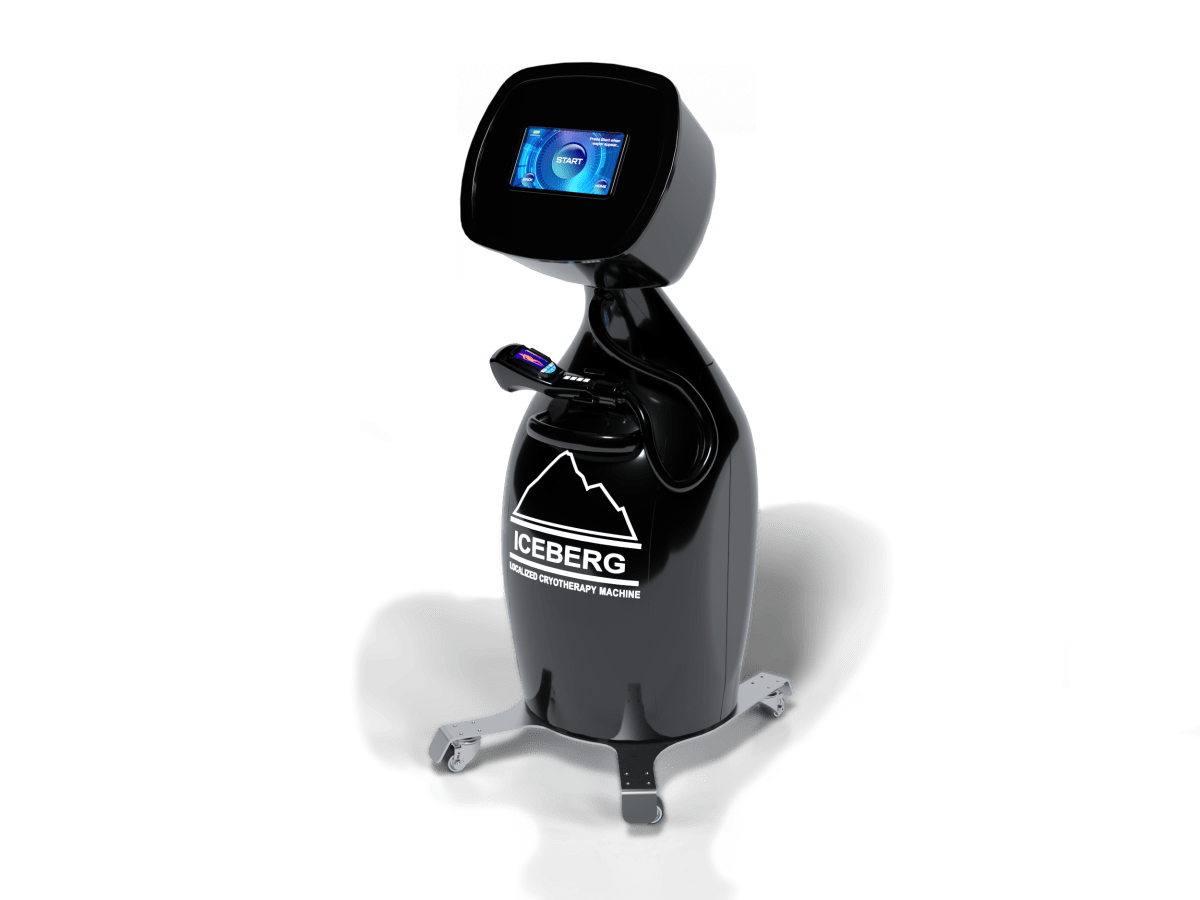 The Thermal Imaging handle:
The 25 liter Localized cryotherapy machine has a thermal imaging option. This is a special handle with a screen that shows how the cold therapy is working on an individual skin area. The handle consists of components such as an optic system camera, temperature detector, amplifier, signal processor and HD display. These parts work together to render infared radiation, given off by warm objects into a visible light representation in real time on a display mounted on the handle on the unit. The thermal imaging display shows infared output differentials so you can see the different colors as the skin temperature is changing. This is the most innovative safety solution for your cryotherapy treatment.
Product Features
IR Image Resolution: 60 x 60 , 3600 pixels
Thermal Sensitivity: 0.15°C
Temperature Range: -20 to 300 °C
Temperature Accuracy:+/- 2 % or +/- 2 °C
Display Screen: 2.4″ Full angle HD
Visible Image Resolution: 0.3 mega pixels
Capturing Frequency: 6 Hz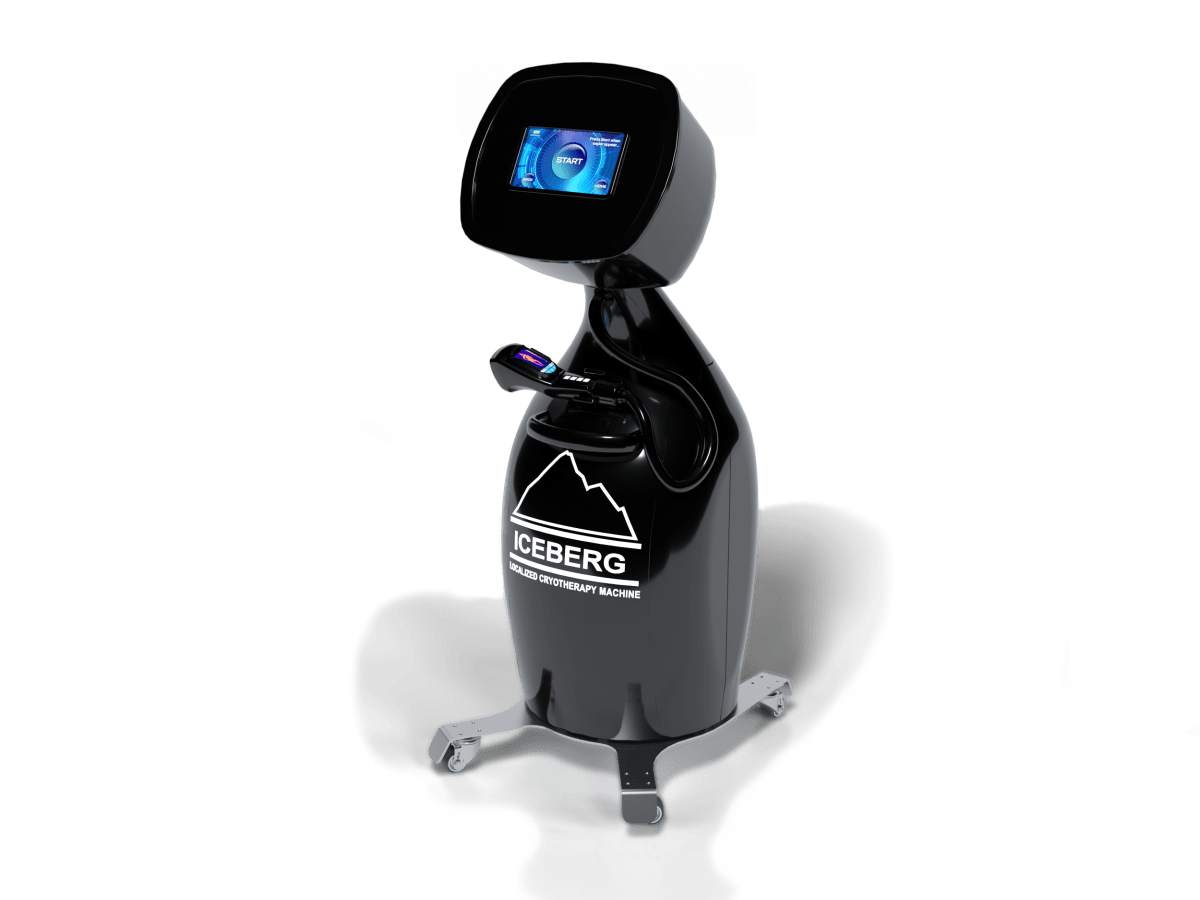 Additional benefits of localized cryotherapy:
Pain reduction in muscles and ligaments
Treatment of tendon injuries, ie: rapture sprain, tendonitis

Facilitates treatment of overweight and obesity accelerating cell metabolism

Helps to clear bacteria in the skin and other dermatological applications
Ensures rejuvenation, shows improvements in facial skin conditions, other aesthetic functions
Slows down the aging process
Hair and scalp treatments
Cryo-shaping works to detoxify and strengthen the skin, reduce cellulite and facilitate weight loss by accelerating the cell metabolism, especially combined with a deep tissue massage or our Rollstar lymphatic drainage roller.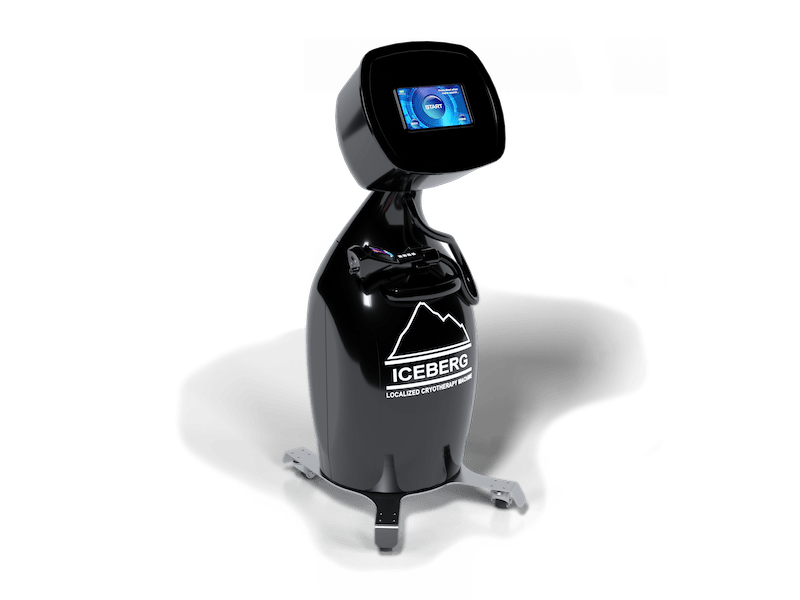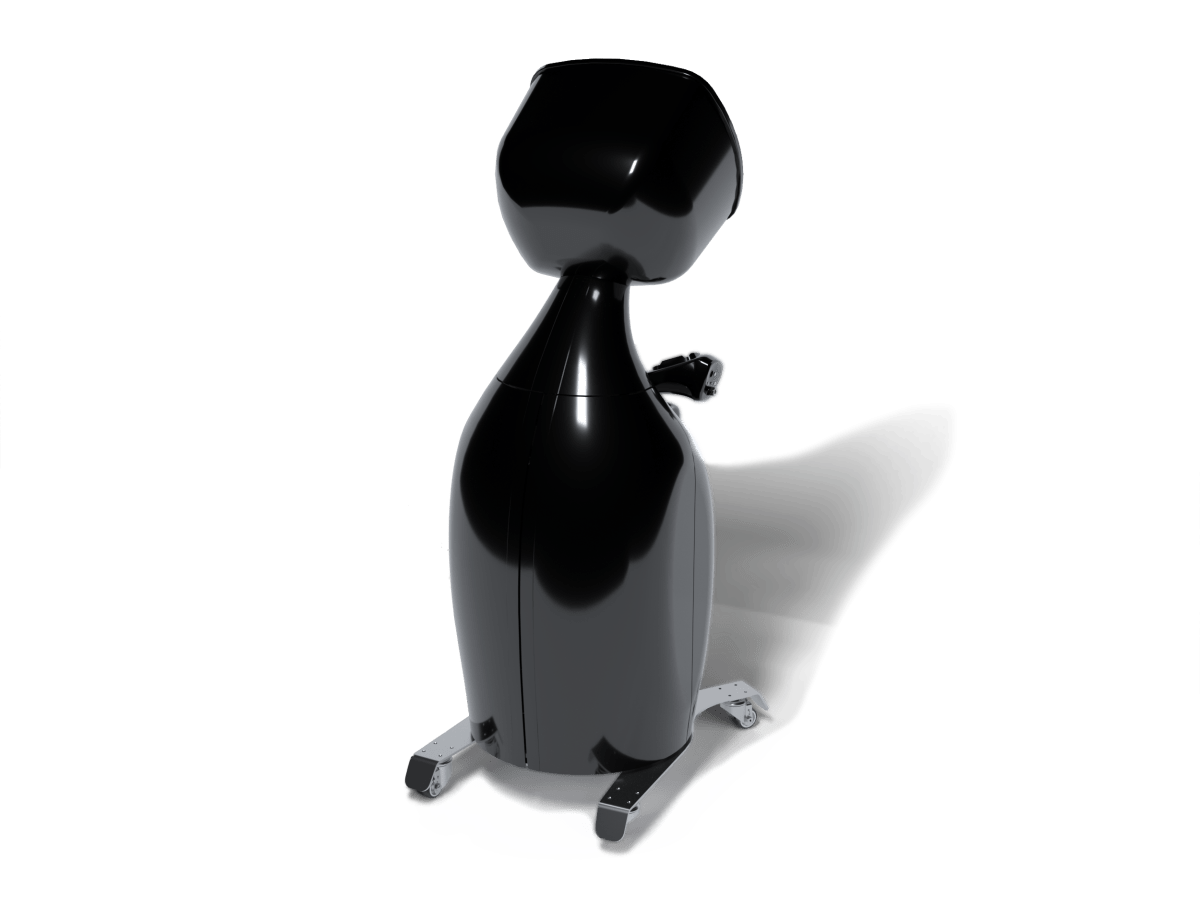 Functionality of the portable Iceberg localized cryotherapy machine
Emergency stop button

Alarm when an empty nitrogen tank

Variety of automatic programs for cryo stimulation of different parts of body and face. Manual program with availability of adjustments 

4 power levels of cryo stimulation

Manage operation by the handle and display

LED red light for detection of optimal distance between the handle and the skin

Built-in wheels for mobility and transportation of the machine

Ability to change the language on the menu display

Flexible hose up to 1.5m in length

Ability to customize the body of the machine with your logo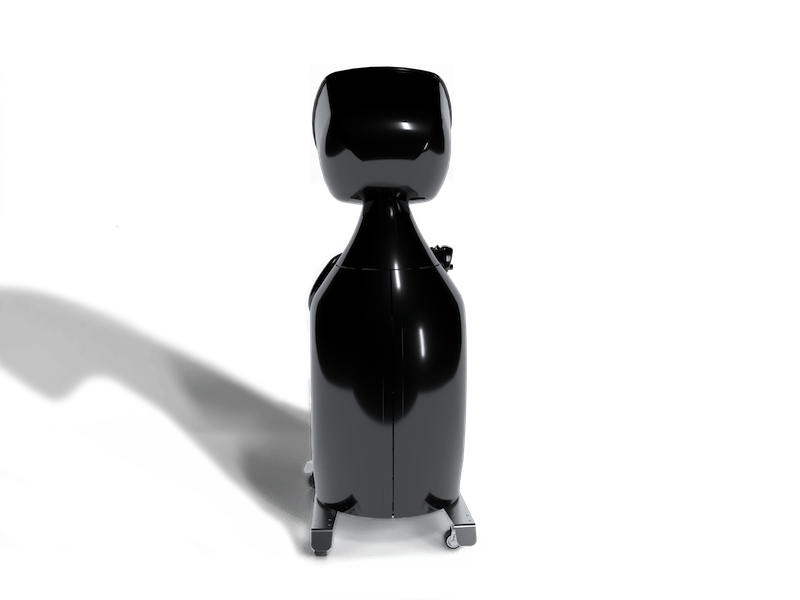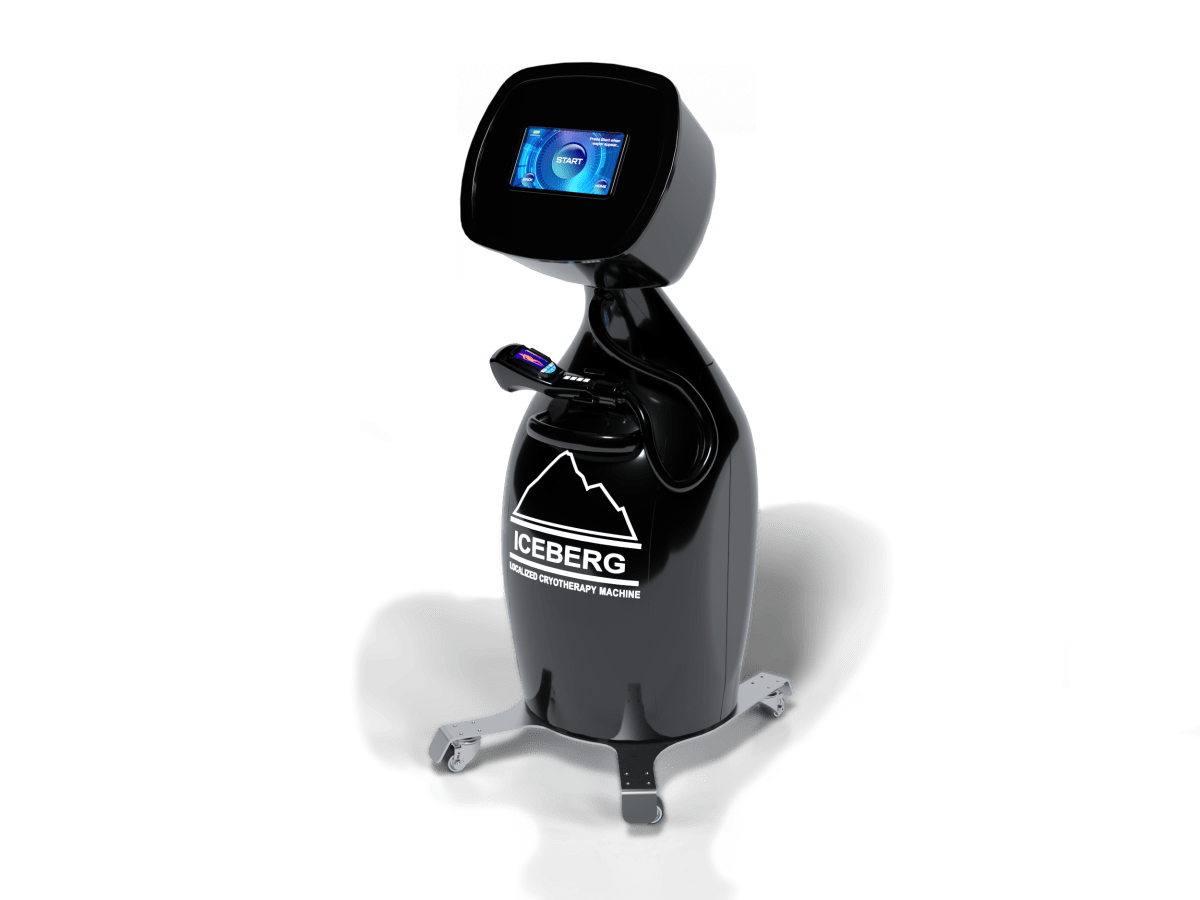 Disclaimer
Our fitness and wellness products are for sports recovery and rehab purposes only, and not considered medical equipment. These machines are not FDA approved for medical use or other use required by the FDA. Current products can not be used in any advertising description from the producer's website or in any other statements referring to healthcare benefits of this equipment. The producer is liable for any and all statements regarding healthcare futures and benefits of this equipment provided to the client.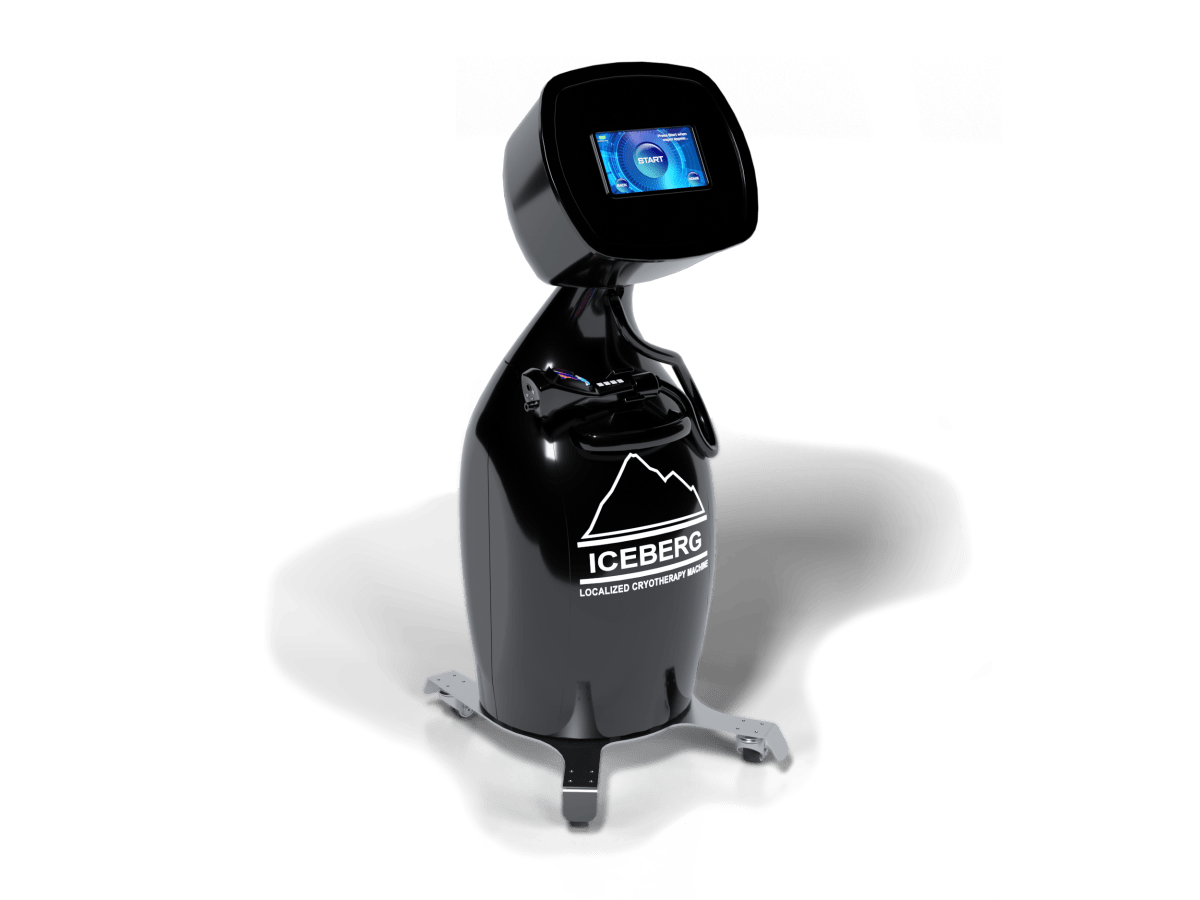 Technical specification
Gross weight with packing crate:
200kg/450LB
Energy consumption:
2.5kW up to 20A
Temperature range on program:
Targeted nitrogen vapor up to -160C/-256F
Nitrogen consumption:
1-2kg per session
Power supply:
220V/50Hz or 110V/60Hz
Options:
thermal imaging handle
Options:
Nitrogen tank capacity 25L
Options:
Portable on wheels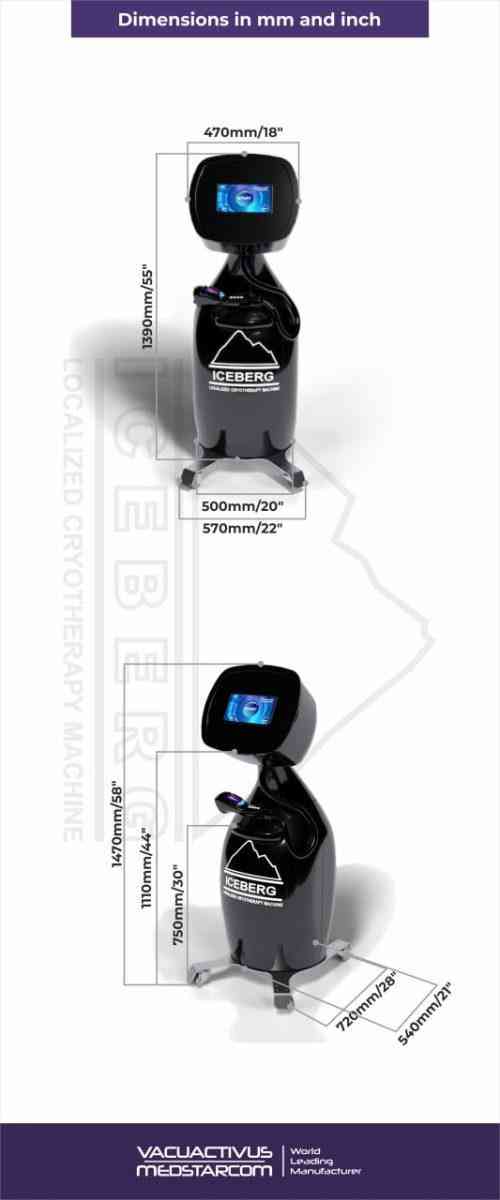 Related products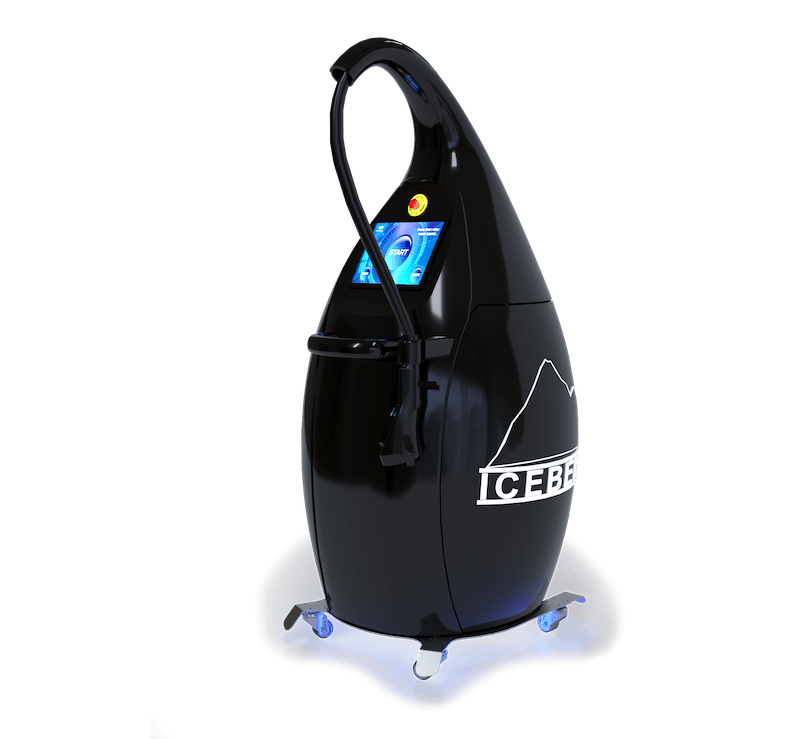 Iceberg50L local CRYO
Ask special price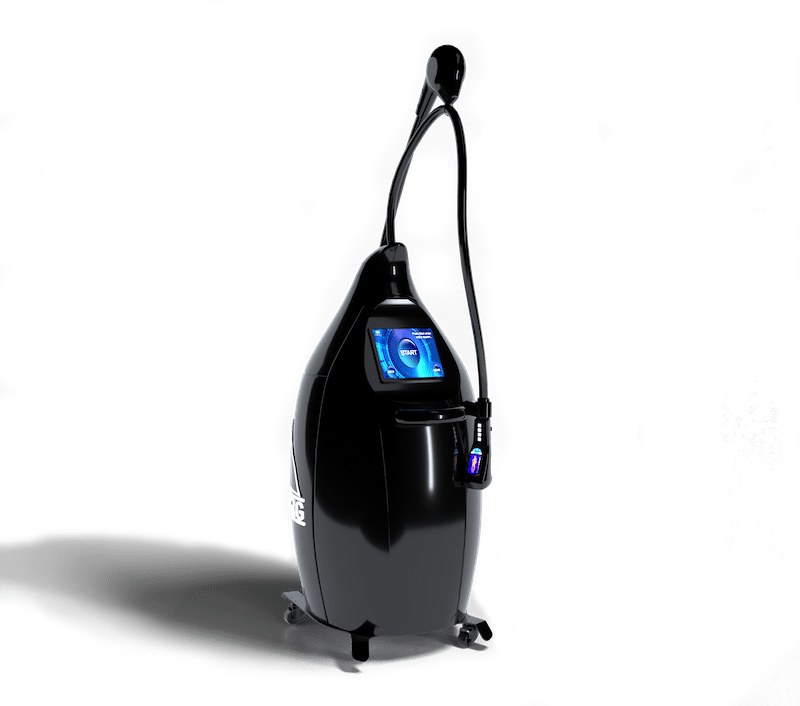 Iceberg electric CRYO
Ask special price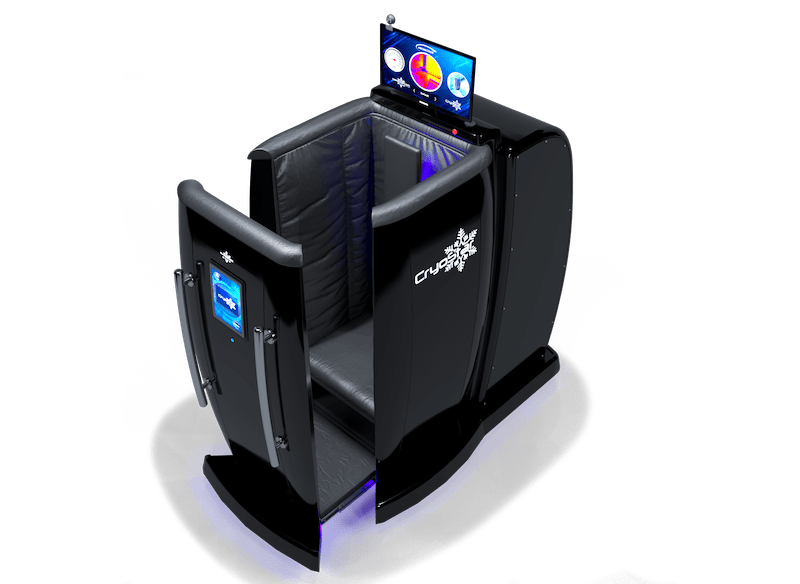 CryoStar
Ask special price