How it works?
The system is based on the Gifford-McMahon technique of a cold-head design with the compression and expansion of helium to obtain low temperature cooling. Using PSA Technology for Nitrogen production, our gas generators can deliver a much drier and higher purity Nitrogen than produced using hollow fiber membranes, which are susceptible to humidity and can deplete over time resulting in costly replacement. The Cryo-Refregirator, mounted on the top of the Liquid Nitrogen Tank, converts gaseous Nitrogen into Liquid Nitrogen at -196°C (-321°F).
The liquefied Nitrogen drops down into the bottom of the Dewar. The liquid Nitrogen can be dispensed with a Insulated Cryogenic Hoses. The cooling of the CRYOGEN can be done by Air or Water depending on your needs.
8 good reasons to choose Liquid Nitrogen Generator
High Purity Liquid Nitrogen
Routinely, CryoGen units supply LN2 at 99% purity (02 < 1%) checked automatically by an O2 sensor with alarm detection.
Remote PC monitoring and diagnostic analysis via USB or internet connection
CryoGen units are remotely controllable via USB using a laptop connected to the internet. It allows us and users to check all the parameters and store the data events.
External Liquid Nitrogen hose to fill into the canisters
As soon as the internal tank is full, the user just has to use a valve connected to a hose to fill external dewars. The valve and hose could be inside the cabinet or outside (option).
Intelligent Color Touch Screen
All the parameters are accessible using an intelligent and intuitive touch screen. Start/stop the unit, check LN2 level in the internal tank, check running hours and service hours, schedule the production during the week… And a log book is available to check all the events.
Liquid Nitrogen on demand
Having such units on board allow users to get access to LN2 when they want and use what they really need for their applications. Flow rate: 10 to 240 L/day
Energy Saving Technology (EST)
When the system is not producing, we use our Energy Saving Mode technology to put the system in economy mode to save consumption, save running hours and extend preventive maintenance.
No need to monitor LN2 level
Low and high LN2 levels in the internal tank are set up by the user and automatically controlled.
Eliminates inconveniences, improves safety and being eco-friendly
Getting a CryoGen unit allows you to be independent from gas suppliers, from truck deliveries and be more secure as you can install the unit much closer to your needs.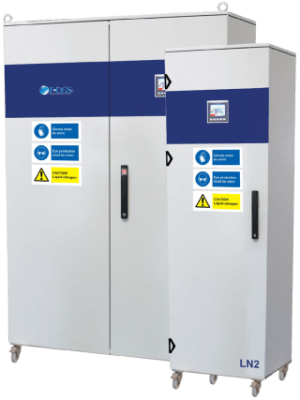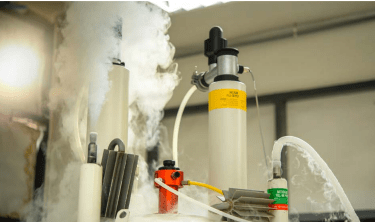 DIFFERENTS APPLICATIONS
Cryopreservation
Process that preserves organs, tissues, human and animal semen, fertilized or any other biological constructs by cooling the samples to the boiling point of liquid nitrogen. With very low temperature, biological activity is stopped.
Cryotherapy
Known as cold therapy, is used in medical therapy to treat a variety of tissue lesions or skin abnormalities (cryosurgery). It is also an e!ort to relieve muscle pain, sprains and swelling after soft tissue damage (especially athletes)
Gastronomy
Liquid nitrogen is often used in modern cuisine to produce frozen foams and ice cream. After freezing food, nitrogen boils away creating a thick fog. LN2 is also appreciated by chefs for molecular gastronomy and food preservation.
NMR
NMR Spectroscopy is used to analyse the physical and chemical composition of materials. Liquid helium is required to cool down the magnet of NMR and liquid
nitrogen is used to absorb heat from outside the magnet.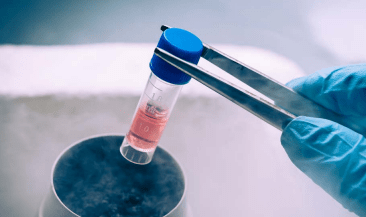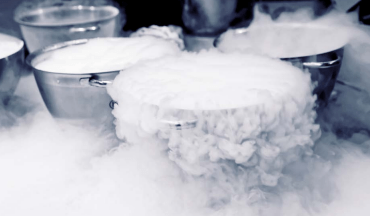 DIFFERENTS APPLICATIONS
In-Vitro Fertilization
IVF is an assisted reproduction technique. The use of liquid nitrogen allows for medical hibernation of embryos, sperm and oocytes (eggs). This biological sleep in liquid nitrogen can last for years.
GC-2D
Two-Dimensional Gas Chromatography is a technique for analyzing complex samples which involves the use several columns used in series. LN2 traps molecules of the first dimension
Cells
LN2 preserves cells but also apply a source of cold to tumor lesions (cryosurgery). LN2 can freeze several types of cells: graft while waiting for transplant, hematopoietic stem cells while awaiting reinjection.
Metal Treatment
Metals like steel, iron, copper and aluminum are often heat treated to improve their physical properties. The metal is exposed to heat and then to cooling. This cryogenic hardening is characterized using LN2 to freeze metal.
Dermatology
LN2 in dermatology destroys certain skin lesions. Heat shock causes crystallization of the water contained in the cells. The freezing and heating phases constitute a freeze-thaw cycle. Many lesions can be treated: acne, scars, warts, skin cancer.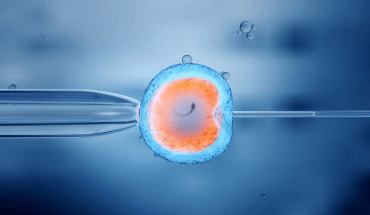 Optionnal Accessories
Cryogenic Safety Equipment
Personal safety is paramount when handling cryogenic liquids. We supplies a range of personal protective equipment as cryogenic gloves, visors, apron.
Insulated Cryogenic Hoses
They are the perfect solution for applications requiring the safe and e"cient transfer of liquid nitrogen or other cryogens.
Range of dewars
To suit individual laboratory storage and liquid nitrogen handling requirements.
Cryogenic isolation valves
Withstand and operate e!ectively at extremely cold temperatures.
Oxygen depletion alarm
Used as an oxygen sensor that constantly monitors a defined space. It can control third party systems and can audibly/visually indicate an incident. The sensor continually monitors the oxygen level in the enclosed area. If the oxygen level in the air drops below a preset value, the alarm warns occupants.
Water chiller
Recirculating water chillers ensure accurate and constant cooling conditions of instruments.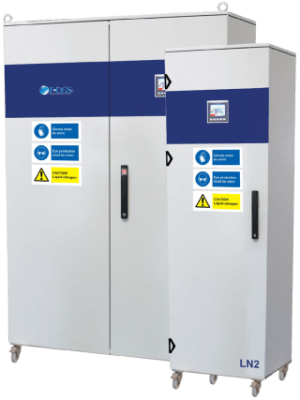 Technical specification
Liquid N2 Purity
> 99% (< 1% O2)
Liquid N2 Dewar Capacity (L):
160
Liquid N2 Pressure (bar):
1.5*
Temperature range:
7 - 25°C (45 - 77°F)
Cryogen Enclosure on wheels
(W x H x D) 180 x 180 x 80 cm (71" x 71" x 31")
Cryogen Enclosure weight (kg/lbs):
450 / 992
Electrical supply:
380 - 415 V ac (3 ph) - 50 Hz/ 480 (3 ph) 60 Hz
Power consumption (Kw):
4.2
CONNECTIONS Inlet/outlet for Cryogen:
G 3/8
COMMUNICATION:
USB/PC Control In series
OPTION - WATER CHILLER Cooling Water requirement (Kw):
5.0
Cryogen production rate:
at + 25°C and < 2000 meters altitude at 50Hz. *boost mode up to 4 bar.