Equipment Limited Warranty
Please read this agreement carefully before using this product. by using this equipment, you acknowldege that you have read and understood all the terms and conditions of this agreement and that you are consenting to be bound by this agreement.
VACUACTIVUS as fitness and spa equipment manufacturer warrants all new products to be free from defects in materials and manufacture for the warranty periods set forth below. The warranty periods commence on the invoice date of the original purchase. This warranty applies only against defects discovered within the warranty period and extends only to the original purchaser of the product. Parts repaired or replaced under the terms of this warranty will be warranted for the remainder of the original warranty period only. To claim under this warranty, the buyer must notify Manufacturer or your authorized VACUACTIVUS Distributor within 30 days after the date of discovery of any nonconformity and make the a ected product available for inspection by Manufacturer or its service representative. Manufacturer's obligations under this warranty are limited as set forth below.
All VACUACTIVUS products carry a standard one year manufacturers warranty that covers the body, motors, and parts.  Also our clients can get option with unlimited after warranty service.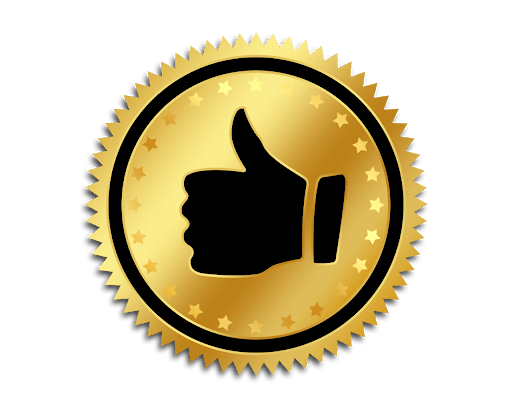 All Commercial Products manufactured and sold are subject to the terms and conditions set forth herein
Structural Frame/Body: 2 years
Motors: 1 year
Mechanical and Electrical Parts : 1 year
High Wear Console Items, including: Headphone Jacks, and USB Connectors: 90 days
Color or other type of touch screens and/or Media connectors: 90 days
Product Labor: 1 year
The manufacturer of fitness equipment provides a 12-month warranty provided proper use in accordance with the instruction manual. Available unlimited after warranty technical support.
The Manufacturer of fitness equipment undertakes to remove free of defects revealed during the term of this Agreement.
In the case of minor irregularities relating to the operation of equipment, the Fitness Equipment Manufacturer will send the replacement parts with instructions to remove the fault. This is to reduce the downtime of the device. If the problem is serious, the manufacturer sends a service company or an authorized service representaive located for fix hard break problem.
Fitness or SPA Equipment defects revealed during the warranty period will be removed free of charge within a period not longer than 90 days from the date of notification.
For safe and proper operation of the fitness devices is recommended to periodically (at least one time per 6 months) to check the device and the electrical system or peridically maintenance.
Warranty does not cover damage to equipment caused by:
improper handling or operation contrary to the intended purpose, force majeure (fire, flood, lightning) mechanical damage, additional changes and modifications.
moving the equipment and installation elsewhere. unproperly installation via third party unauthorized access or damaged warranty seals
The warranty does not cover the following components:
– Connecting cords, plugs, sockets, switches, buttons, batteries, cables, wire cover, belts, exercise skirts, rolls, pedals, working jets, working surface, aroma containers, massage mats, decorative strips, andetc.
– Consumable parts, which are naturally subject to wear during operation, such as : strips bearing, belts, ropes, springs, bearings, track tops and belts, hydraulics, belts, pulleys, hinges, wedges, screw connections, leather surfaces, wood buttom surface, extra wood parts, pillows, chairs etc. unless disclosed in these parts defect is not the result of normal wear and tear, and established the causes inherent in this element.
Also This Limited Warranty shall not apply to
Any software updates.
Software defects that do not materially and negatively a ect the exercise functionality of the product under normal use conditions at the time of installation.
Consumable goods or cosmetic items of the product, to include all plastic or painted surfaces, the exterior of which has been damaged or defaced as a result of abuse, misuse, accident, improper service or installation, mishandling or modification in design or construction not authorized by VACUACTIVUS; including, without limitation, use or incorporation of any non-OEM (Original Equipment Manufacturer) replacement parts.
Cosmetic, structural, or functional damage (including rust, corrosion and unusual wear) caused by failure to follow the maintenance procedures described in the product documentation.
Repairs performed on VACUACTIVUS equipment missing a serial number or with a serial tag that has been altered or defaced.
Service calls to correct installation of the equipment or instruct owners on how to use the equipment.
RFID tokens.
Cable raceway and fuse systems.
Pickup and delivery involved with repairs.
Any labor costs incurred beyond the applicable labor warranty period.
The powers of the guarantee is not also entitled, if disclosed to the Fitness & SPA Equipment defect is a result of:
a) mechanical damage (by mechanical damage must be understood for example. damage caused by mechanical intentional or inadvertent actuation force external to the device)
b) thermal damage, chemical and all other damages resulting from the action of external factors, independent of the Guarantor (including, in particular damage caused by the so-called. surges in the power grid, lightning, etc.)
c) use of incompatible equiment manual of operating or cleaning
d) improper equipment protection against adverse external factors (humidity, temperature, foreign objects, which leaked to the equipment)
e) the non-required (according to the manual), consumables (including, in particular raceway damage resulting from all types of non-grease).
f) damage arising from improper use,
g) modifications and design changes made by the user or other unauthorized persons to such action by the Guarantor,
h) deliberate actions of the User or other persons for which the guarantor is not responsible.
i) use of the Equipment for its intended purpose,
j) damage to equipment caused by improper installation or changed default installation setting,
k) damage when operating the faulty device.
Request Technical support Applications are accepted by e-mail: [email protected]
Service support
Service support available only during business hours, Monday to Friday 10:00AM until 5:30PM Pacific time or Central European time subject to availability. Services must be booked via contacting us through phone or email. Warranty service will be provided at the discretion of Manufactuere. If we determine that a technician is not required to solve the problem and only part replacement is needed, the replacement part will be sent in the case of an easy instalment. Our offer does not include reimbursement or rebates from non-authorised technicians or third party technicians.
Claim regarding technical support needs consist:
Recipient:………………………………………… …………………………….
Place of installation: ……………………………………….. ………….
Date of installation: ……………………………………….. ……………..
Confirms receipt of the device with an instruction manual and no objection quality.
Signature recipient ……………………………….
Warranties are non-transferable and are only valid for the original first owner of the equipment.
Conditions and Restrictions.
This warranty is valid only in accordance with the conditions set forth below:
The warranty applies to the VACUACTIVUS product only if:
it has been serviced by a VACUACTIVUS Authorized Service Provider and/or Certified  Distributor.
it remains in the possession of the original purchaser and proof of purchase is demonstrated.
it has not been subjected to accident, misuse, abuse, improper service, or non-VACUACTIVUS modification.
claims are made within the warranty period.
This warranty does not cover damage or equipment failure caused by electrical wiring not in compliance with electrical codes or VACUACTIVUS's specifications as detailed in the product documentation, or failure to provide reasonable and necessary maintenance as outlined in the product documentation. Manufacturer of fitness & spa equipment is not responsible for Internet connectivity to its products. This restriction applies to services, such as those provided by an Internet service provider (ISP), and also to hardware related to Internet connectivity, such as Ethernet cabling, routers, servers and switches.
Producer of fitness and SPA equipment is not responsible for changes in global broadcast standards, or for signal quality of television, video, audio, or other media supplied to its products. Compatibility with future services is not guaranteed. Such hardware can include (but is not limited to) audio, video, and radio-frequency (RF) cabling, connectors, receivers, modulators, combiners, distribution ampli ers, splitters, and so on.
The Fitness equipment Manufacturer cannot guarantee that the heart rate measurement system on its products will work for all users in all instances. Heart rate measurement accuracy varies based on a number of factors, including the user's physiology and age, the method in which the equipment and the heart rate measurement system is used, external interference, and other factors that may in uence heart rate acquisition and processing.
VACUACTIVUS does not warranty the work or product of third party companies (e.g., head end systems, speakers, iPhone/Android cable connections, low voltage wiring, etc.).
VACUACTIVUS does not pay labor outside the manufacturer location. Equipment limited warranty is void when equipment is installed in a country other than where sold.
Moving parts bolted to the structural frame are not included in the "Structural Frame" warranty (e.g., moving arms, seat and back pad assemblies, cross ramp assemblies, position adjustments, etc.)
All terms of coverage under this commercial warranty remains the same regardless of where the equipment is installed or used, including commercial cardiovascular and aquatic fitness products sold into a residential (home) environment.
All equipment must be installed by Authorized representative. Third party installed equipment is not subject of warranty.
Disclaimer and Release.
The limited warranties provided herein are the exclusive warranties given by Producer and supersede any prior, contrary or additional representations, whether oral or written. Any implied warranties, including the warranty of merchantability or fitness for a particular purpose that apply to any parts described above are limited in duration to the periods of express warranties given above for those same parts. manufacturer hereby disclaims and excludes those warranties thereafter. Some jurisdictions do not allow limitations on how long an implied warranty lasts, so the above limitation may not apply to you. Vacuactivus also hereby disclaims and excludes all other obligations or liabilities, express or implied, arising by law or otherwise, with respect to any nonconformance or defect in any product, including but not limited to: (a) any obligation, liability, right, claim or remedy in tort, whether or not arising from the negligence of vacuactivus or its suppliers (whether active, passive or imputed); and (b) any obligation, liability, right, claim or remedy for loss of or damage to any equipment. This disclaimer and release shall apply even if the express warranty set forth above fails of its essential purpose.
Exclusive Remedies.
For any product described above that fails to conform to its warranty, Manufacturer will provide, at its sole discretion, one of the following: (1) repair; (2) replacement; (3) sending parts for replacement (4) refund of the purchase price. Limited Warranty service may be obtained by contacting the authorized Service Center or Distributor from whom you purchased the item. VACUACTIVUS compensates Authorized Servicers for warranty trips within their normal service area to repair commercial equipment at the customer's location. You may be charged a trip charge outside the service area. These shall be the sole and exclusive remedies of the buyer for any breach of warranty.
Exclusion of consequential and incidental damages.
Manufacturer and/or its suppliers shall have no obligation or liability, whether arising in contract (including warranty), tort (including active, passive, or imputed negligence and strict liability), or otherwise, for damage to the equipment, property damage, loss of use, revenue or profit, cost of capital, cost of substitute equipment, additional costs incurred by buyer (by way of correction or otherwise) or any other incidental, special, indirect, or consequential damages, whether resulting from nondelivery or from the use, misuse or inability to use the product. This exclusion applies even if the above warranty fails of its essential purposes and regardless of whether such damages are sought for breach of warranty, breach of contract, negligence, or strict liability in tort or under any other legal theory. Some jurisdictions do not allow the exclusion or limitation of incidental or consequential damages, so the above limitation may not apply to you.
This offer is provided at our discretion and is subject to availability and may be withdrawn or change at any time.