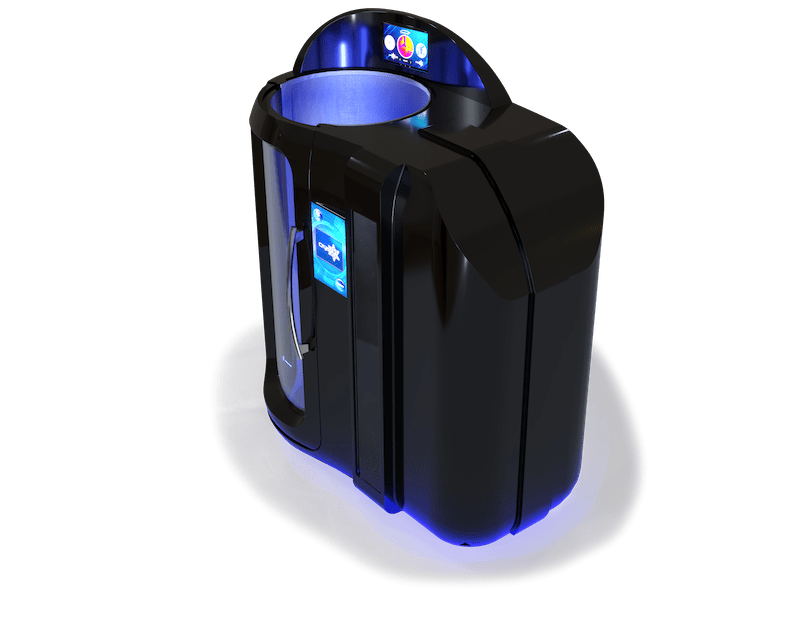 Kriyoterapi vücudu nasıl etkiler?
Cryotherapy is an immersive environment providing exposure to very low temperatures for a short time span. One session normally lasts for 1-3 minutes, but this is quite enough time for treating a wide range of conditions, and promoting beneficial body responses. Cryotherapy successfully combats skin skin pathologies, fat deposits, migraines, and other high-impact states.
What is a Cryo Chamber?
Cryo chambers are walk-in freezers with a door, and a strategic opening for the head so it doesn't freeze, and so you can breathe freely. We use liquid nitrogen in the chamber to produce an extreme cold temperature of -120-170C/184-274F.
Kriyoterapi nasıl çalışır?
The efficiency of a whole body cryotherapy chamber is diverse, and may be classified into two large catagories of health and beauty effects. Intense, and short+run exposure to extreme cold, boosts anti-inflammatory responses, which enhances the survival of viable cells, and promoted general health.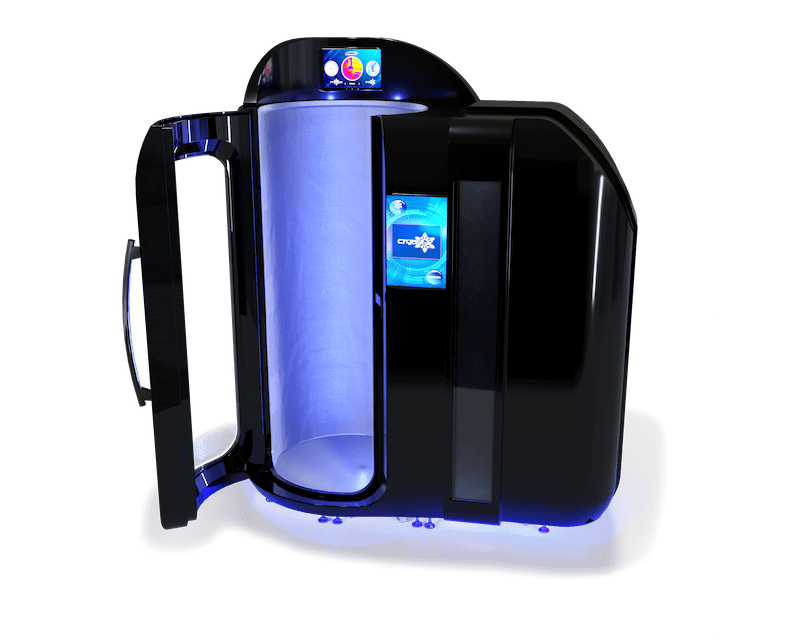 Kriyoterapi nasıl çalışır?
| | |
| --- | --- |
| uyanıklık  | After the session, your blood vessels dilate which are accompanied by an endorphin rush, making you feel vigorous for many hours ahead.  |
| kas iyileşmesi | Vessels become constricted because of the cold, and blood rushes from external tissues to inner organs. This slows the metabolic process in muscles, allowing for their repair and relaxation. This is beneficial not only for athletes training hard but also for all other sportsmen, or, generally, people who experience muscle pain. |
| Yaşlanma karşıtı etki | Levels of collagen that are generated or elevated, reward you with healthier and smoother skin, and eliminate traditional aging signs. On top of that, advanced blood flow to the skin makes it plump and tightened. |
| Yağ kaybı | Exposition to cold, enhances metabolic rate in organs thus promoting weight loss. Besides, the increased level of endorphins and adrenaline, stimulates energy spending and calorie burning, so it's worth having a snack afterwards. |
Riskler nelerdir?
Patients tolerate cryotherapy very well, you can't even catch a cold during the procedure – on the contrary, your internal body temperature will raise a bit. Blood pressure can change up to 10 points but it will return to normal afterwards. 
The rare side effects that were reported, included skin redness, claustrophobia, and allergic reactions to cold. Contradictions exist for underlying severe health conditions, so patients must consult a doctor before the use a cryotherapy.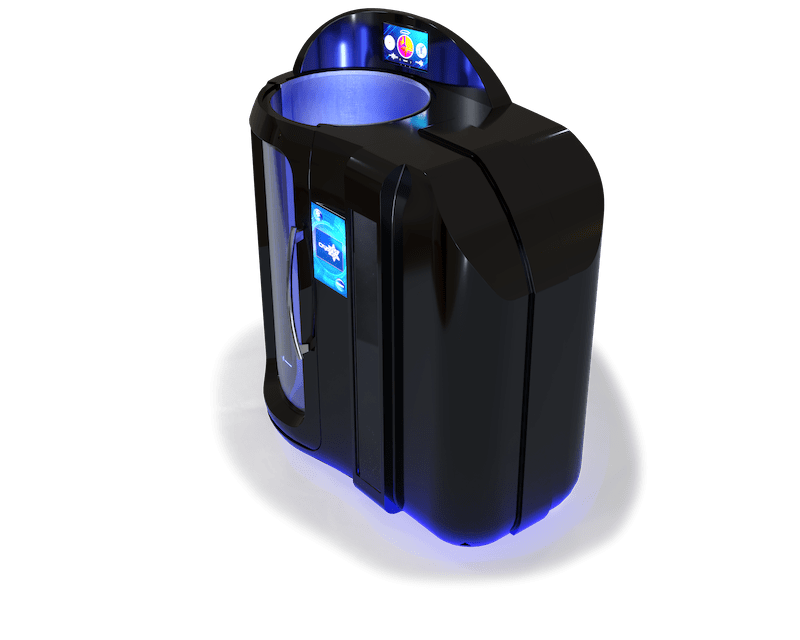 CryoStar'ın yarattığı fark
The CryoStar feels futuristic, and so it is. Our talented experts spent countless hours on the research, design, and functionality of this luxury machine, making it the en iyi kriyoterapi odası on the market. The CryoStar is a groundbreaking solution, combining the latest approaches in the cryotherapy industry with advanced functionality. 
This machine comes in two models, Simple. ve Grand., the CryoStar is equipped with an embedded Platinum Jet Azot buharının eşit dağılımını artıran sistem. İçinde büyük model, we have utilized the revolutionary thermal scope appliance. It not only demonstrates how the body is reacting to temperature, but allows for evaluation of the blood circulation and regeneration of the treated body parts. The oxygen sensor in this kriyoterapi odası model, monitors the patient's heart rate and blood oxygen levels.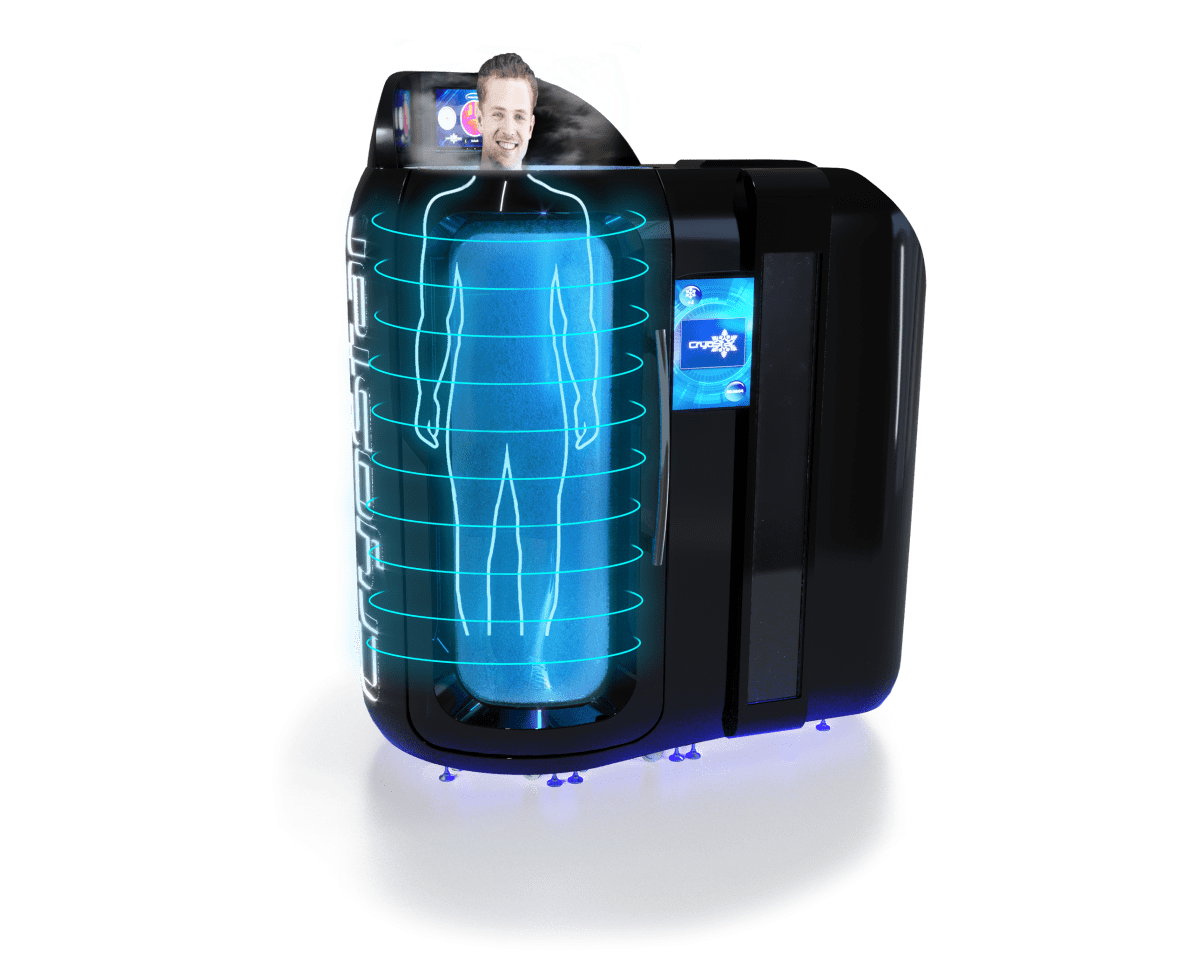 CryoStar tedavisinin potansiyeli
Ağrı kesici

Kas ve eklem rahatsızlıklarının tedavisi

Doku rehabilitasyonu

Baş ağrısı ve migren tedavisi

Azaltılmış inflamasyon

Egzamandaki gelişmeler

Cilt germe

Kilo kaybı

Assist with cognitive health

Helps depression and anxiety
Nasıl hissettiriyor?
You won't freeze, that's what customers are usually afraid of. The dry cold combined with a time-limited exposure, minimizes the emergence of unpleasant sensations. Wearing socks, gloves and undergarments, protects the most vulnerable body parts. You'll feel an energizing cold air evenly spreading all over your body, and a slight 'pins and needles' sensation is possible. As a spillover effect, after a session, you will notice how rejuvenated you are.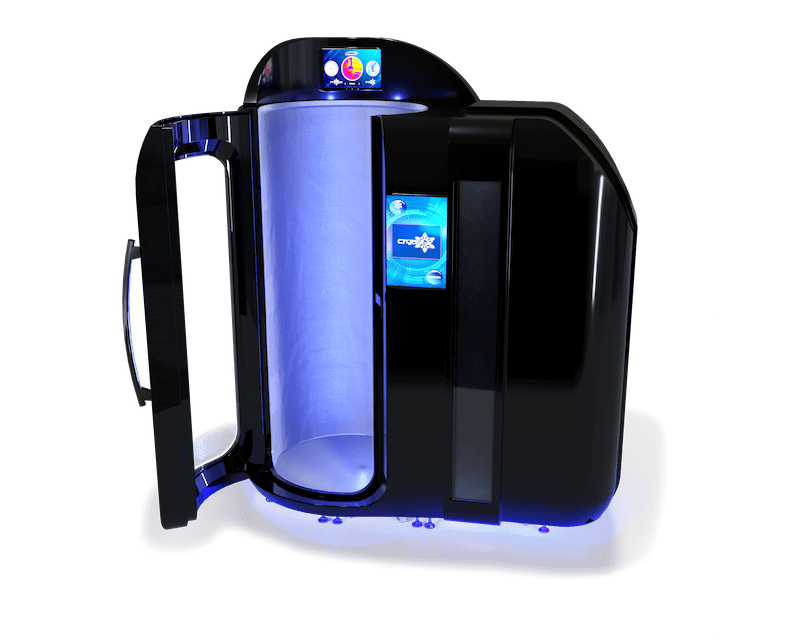 Why use the CryoStar?
The range of CryoStar applications extends from desirable aesthetic effects, to supporting medical procedures, to emotional well-being. The CryoStar's wholesome effect lies in rebooting your systems with a high-performance actuation of natural self-healing body mechanisms. Who needs the CryoStar foremost?
Kas gerginliğinden muzdarip insanlar (boyun, omuzlar, bel veya baldırlar);

Ağrılı/hareketsiz eklemleri olan kişiler;

Baş ağrısı çeken kişiler;

Kronik ağrılardan muzdarip insanlar;

Kronik ve kötü niyetli hastalıklardan muzdarip insanlar;

Travma yaşayan kişiler;

Nörolojik sorunları olan kişiler;

Cilt patolojileri olan kişiler;

Vücut kompozisyonunu geliştirmek isteyen kişiler;

Sporcular;

Dayanıklılığını arttırmaya çalışan kişiler; 

Ruhsal bozukluğu olan kişiler;

Enerjisi olmayan insanlar;

Hayatın kıymetini bilmeyen insanlar.
Kriyostimülasyondan yararlanabilecek kategorilerin listesi hemen hemen hepimizi kapsıyor ve bu da CryoStar'ın değerini diğerlerinden çok daha yüksek yapıyor. kriyoterapi odası fiyatı. Seans sayısı hastanın niyetine, tepkilerine ve durumunun ciddiyetine göre değişir.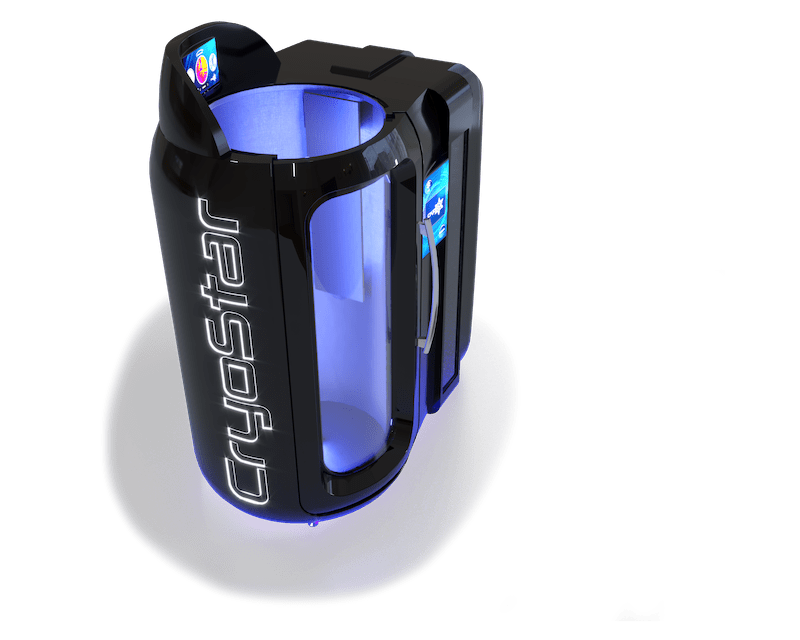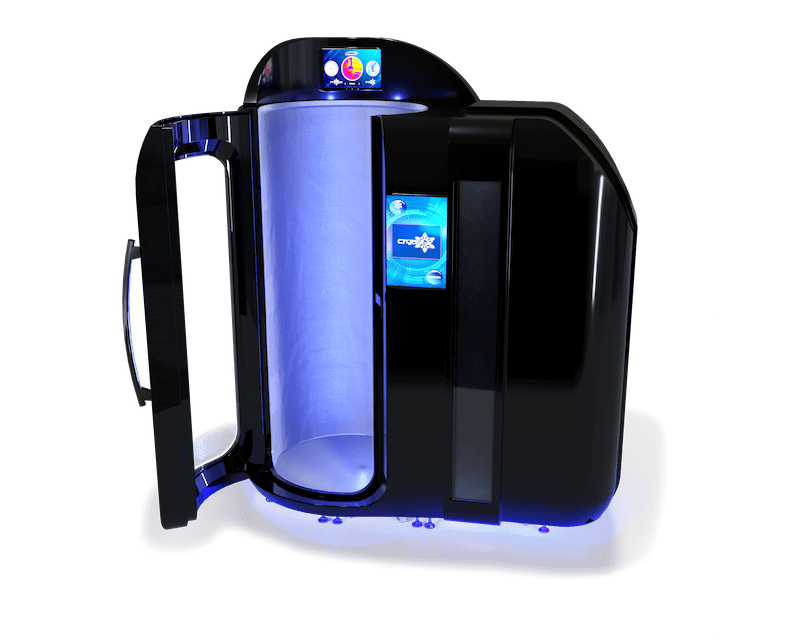 Kriyoterapötik kas canlanması
Cryotherapeutic muscle revival can be included in the daily routine totaling around 20 sessions. For rehabilitation purposes, it's worth evaluating the current state of each individual case. Recovery takes normally several sessions, but a longer course guarantees a lingering result by making the damaged area stronger, and the body generally more resilient.
Frequent sessions – every day, if not twice a day – are possible, especially when a customer seeks faster reconditioning. Increased blood circulation stimulating the natural painkilling effect, lasts for several hours in the injured area enhancing the recovery process. Larger time spans between the procedures may negate the advantages of the previously taken sessions.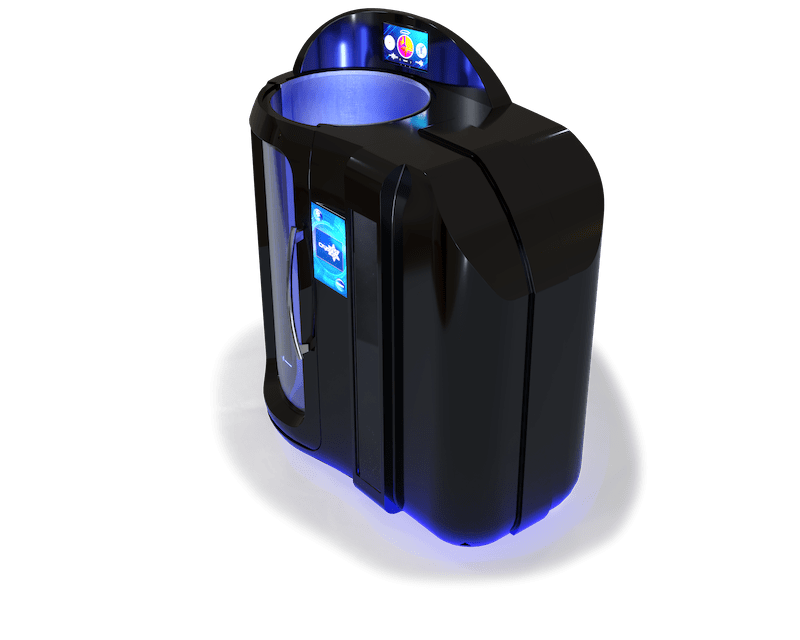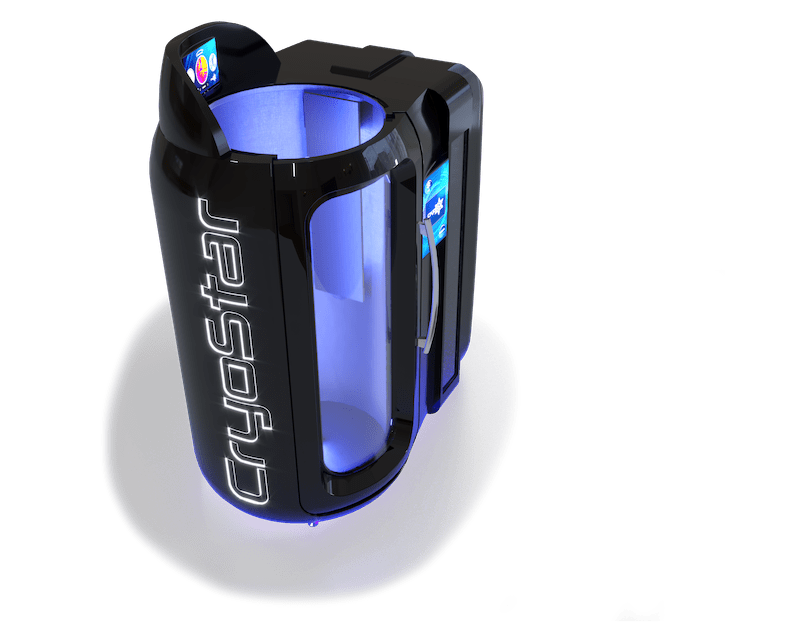 İşletmeler için CryoStar avantajları
Technically and ergonomically perfected, the CryoStar makes a stellar cryotherapy chamber for sale, and extensive usage in a wide range of healing and wellness establishments. Here are the most evident reasons why the Cryostar is an ideal investment:
No special maintenance is required, just fill in the gas cylinder.

Reduced nitrogen consumption thanks to the advanced gas spraying mechanism.

High-quality components made in Europe and the USA, ensure low maintenance cost and long service life.

Customize with your logo in a variety of colors.

Resonant design of glass and high-quality plastic.

Para için en iyi değer: Müşterinin tüm talepleri karşılanır, hatta

Basit

model.

Proficient customer support globally.

User-friendly: convenient door opening, 10.1" sensor displays, presets, simple operation.
Contact us if you have any inquiries about the CryoStar, and be sure we will assist through any uncertainty or concerns.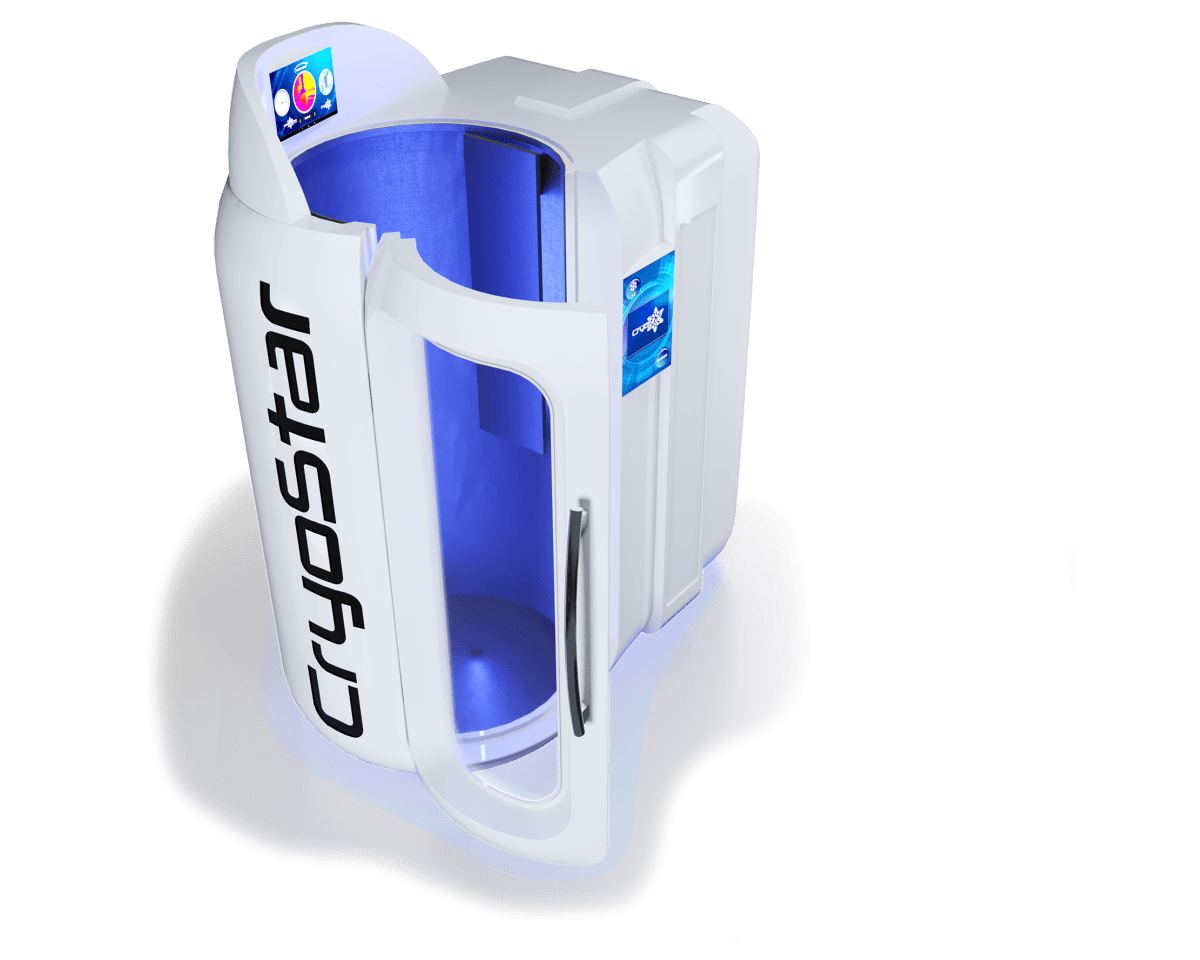 Teknik özellik
Ambalaj sandığı ile Brutto:
600kg/1322LB
Enerji tüketimi:
20A'e kadar 1,5kW
Programdaki sıcaklık aralığı:
-120'den -170C'ye/ -184F'den -274F'ye
Azot tüketimi:
Oturum başına 3-5 kg/ön soğutma
Güç kaynağı:
220V/50Hz veya 110V/60Hz
Seçenekler:
termal görüntüleme kamerası, oksijen sensörü monitörü ve 24"TV üst ekranı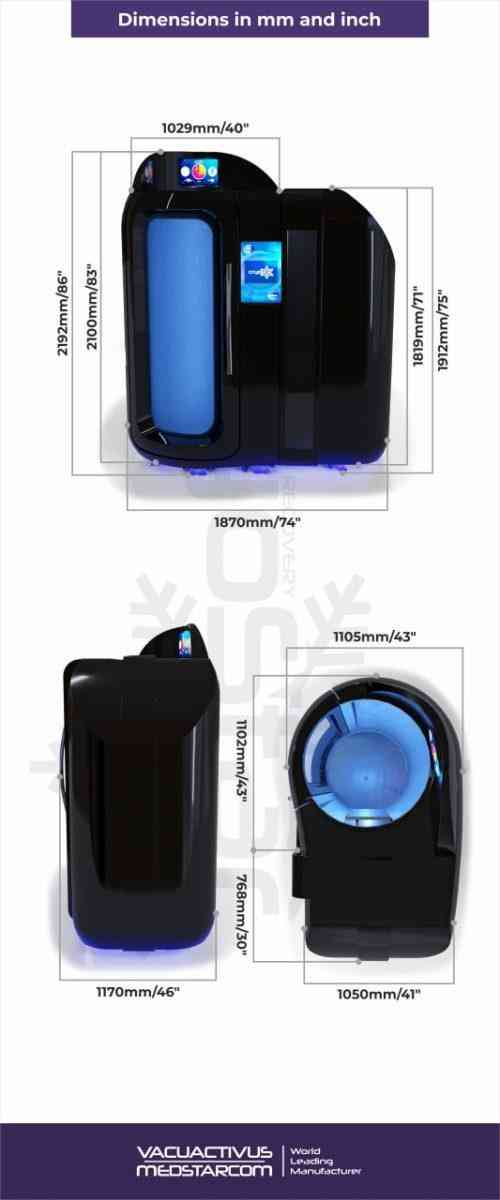 İlgili ürünler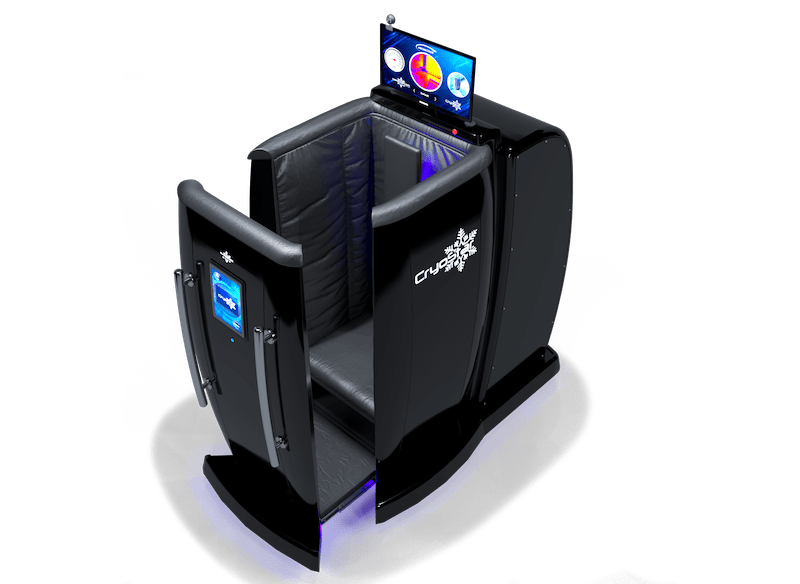 Cryostar
özel fiyat isteyin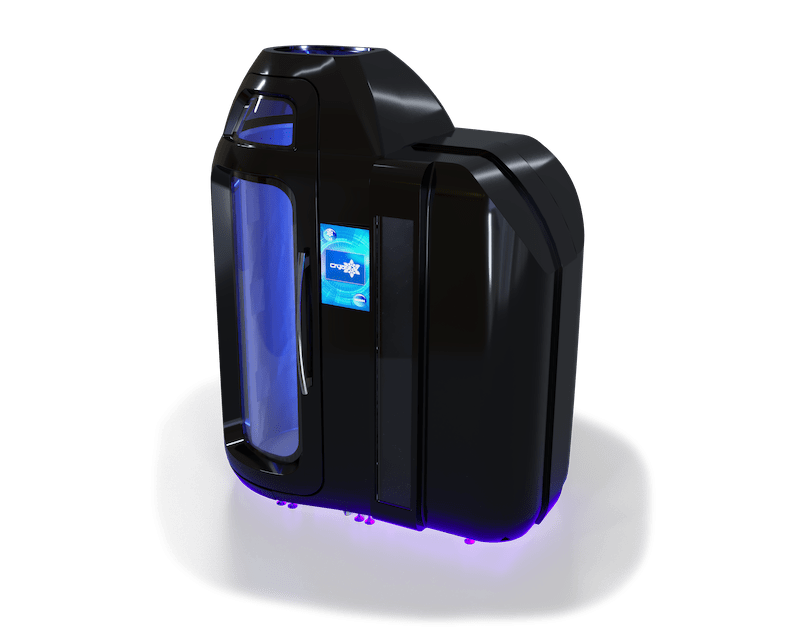 Antarktika WBC Azotu
özel fiyat isteyin